The Book of Speculation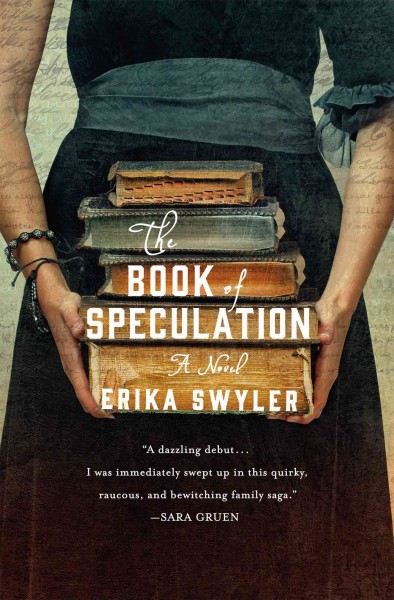 As a kid I received books as gifts and inside would be the date, and maybe a note about the occasion for the gift – and I LOVE opening these books up now and reminiscing about the person who gave me the book, and the book itself. A quick perusal of my parents' shelves led me to books that they had been gifted years ago; all with a story of their own. So when I started The Book of Speculation by Erika Swyler I was captivated, because it's about a librarian who is sent a mysterious old book, inscribed with his grandmother's name. Also, there are circus performers and 'coincidental' drownings.
Simon Watson lives alone and has little interaction with family. His parents have passed…his mother by drowning. So, when he receives a package from an antiquarian bookseller and looks inside, he's intrigued. It appears that a number of women in his family have drowned, all on July 24, going back to the early nineteenth century.
As Simon investigates this pattern, he finds they were all involved with the circus, and chapters alternate between his search and the story from the shows log. The log details the love affair of "Wild Boy" Amos and the mermaid Evangeline. Is there a curse on his family? Or is it just coincidence?
Suggested for readers who enjoyed The Night Circus by Erin Morgenstern or Katharine Howe's The Physick Book of Deliverance Dane.