Job Seeking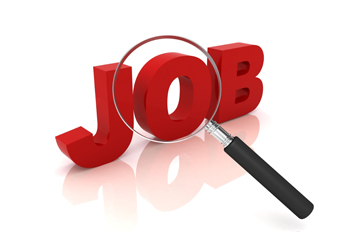 Let the Milwaukee Public Library help with your job search. The Milwaukee Public Library offers a number of online and print resources to assist job seekers. Listed below are resources available at Milwaukee Public Library and in the Milwaukee area on conducting job searches, applying for jobs, and writing cover letters and resumes. For more information please contact us.
---
Job Readiness 101
Looking for a job? The library is a great place to start your job search, with resources for discovering a new career path, creating a cover letter and resume, and finding job opportunities. This series of programs on job readiness skills will be held virtually via Zoom and is presented by Annette DiZinno, a Workforce Connection Consultant/Specialist with Goodwill Industries of Southeastern Wisconsin.
January 19
Virtual Interviewing Skills
The COVID-19 pandemic has forced many employers to conduct job interviews virtually. Learn all the do's and don'ts to prepare for a virtual interview. Register Here.
February 16
Career Exploration and Job Search Engines
In today's virtual world, there are numerous places to search online for your next career opportunity. With so many options available, which employment search engines should you consider using? Register Here.
March 16
Build Your Resume
In today's employer market, it's not enough to have a resume that's just okay. You need one that stands out from the crowd. But what should job seekers include to make sure their resume stands out among all the others? Register Here.
---
Job Searching
General
Government
---
Cover Letter and Resume Help
Job Skills
---
Books and More
Milwaukee Public Library has a large collection of books and other materials that can help with anything from interview skills to resume templates. Click a category below to see titles available for check out:
Upcoming Drop-in Job Help!
No events this week. Please take a look at our full calendar for a complete schedule of summer reading events!