Job Seeking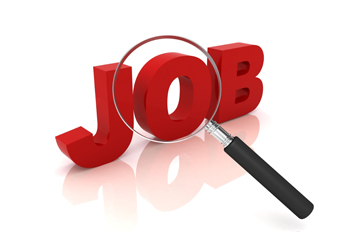 Let the Milwaukee Public Library help with your job search. The Milwaukee Public Library offers a number of online and print resources to assist job seekers. Listed below are resources available at Milwaukee Public Library and in the Milwaukee area on conducting job searches, applying for jobs, and writing cover letters and resumes. For more information please contact us.
---
Job Readiness 101
Looking for a job? The library is a great place to start your job search, with resources for discovering a new career path, creating a cover letter and resume, and finding job opportunities. This series of programs on job readiness skills will be held virtually via Zoom and is presented by Annette DiZinno, a Workforce Connection Consultant/Specialist with Goodwill Industries of Southeastern Wisconsin.
Thursday, October 21 [date change]
10 Biggest Resume Mistakes to Avoid
You've been applying to jobs like crazy, but it seems like all your applications are disappearing into a black hole. Wondering why? It might be a common resume mistake you have overlooked. Register Here.
Tuesday, November 16
Key Words and Understanding the Applicant Tracking System
The job search maze involves analytics and applicant tracking systems. Each is a way to scan, sort, and search for the right person. Resumes must get through the magical chamber of the Applicant Tracking System (ATS) to attract the attention of the recruiter. How do you improve your odds? Register Here.
Tuesday, December 14
Ageism in the Workplace: How to Accentuate the Positive
Today's labor market has increased the number of mature workers participating in the labor force. Although there is age discrimination, there are ways to accentuate the positives. Register Here.
---
Job Searching
General
Government
---
Community Employment Partners
Employ Milwaukee is the local workforce development board serving Milwaukee County. By convening leaders from business and industry, economic and workforce development, education, and training as well as community partners and policymakers, our vision is to develop workforce solutions that promote regional economic growth and employment opportunity for all job seekers.
Our mission is to build a strong workforce development system by planning, coordinating, collaborating, and monitoring workforce initiatives with businesses, partners, and community stakeholders at the local, regional, and state level to ensure a skilled and productive workforce for the 21st Century.
Please enjoy this informational video about Employ Milwaukee.
---
Job Skills
Cover Letter and Resume Help
---
Books and More
Milwaukee Public Library has a large collection of books and other materials that can help with anything from interview skills to resume templates. Click a category below to see titles available for check out:
Upcoming Drop-in Job Help!
No events this week. Please take a look at our full calendar for a complete schedule of summer reading events!