About MPL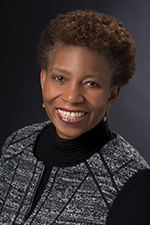 To our Community:
If you haven't visited your Milwaukee Public Library recently, I invite you to stop by your neighborhood branch and take advantage of all your library has to offer.
Signing up for MPL's monthly newsletter will keep you informed of programs for all ages. Don't forget about all the services available from your Milwaukee Public Library as well:
Our Mission Statement promises that we will help people read, learn, and connect. Even in the midst of this uncertainty, that is a promise we intend to keep.
Vision
MPL is an anchor institution that helps build healthy families and vibrant neighborhoods – the foundation of a strong Milwaukee.
Mission
Inspiration starts here – we help people read, learn, and connect.