About MPL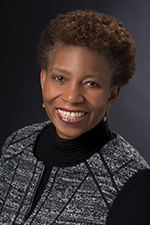 To our Community:
I am honored to be a 2023 recipient of the Milwaukee Community Journal's Diamond Award. This award is presented to Milwaukee leaders that are "working diligently to improve the image, accessibility and equity of our neighborhoods and schools." My selection for this award reflects MPL's dedicated staff working tirelessly to improve the quality of life for our city's residents through literacy programming, workforce development, youth-centered safe spaces, anti-violence initiatives and much, much more.
As a result of our important work, MPL has also been recognized this year by the Children's Outing Association, KLAS Julie Klauber Award, Milwaukee Justice Center, VISIT Milwaukee, and Wisconsin Historical Society. A full list of awards and recipients is available here. Each award presented to MPL validates the importance of our efforts and the success of our staff.
The challenges confronting many of Milwaukee's residents are often profound and sometimes difficult to grasp. Looking forward, MPL is grateful to all of our partners and collaborators that work with us to so thoughtfully serve this city.
If you are not familiar with MPL's breadth of services, please take a look at our 2022 Annual Report or stop in for a visit. As always, we would be happy to see you.
---
More News about MPL Services
Signing up for MPL's monthly newsletter will keep you informed of programs for all ages.
Don't forget about all the services available from your Milwaukee Public Library as well:
Our Mission Statement promises that we will help people read, learn, and connect. Even in the midst of this uncertainty, that is a promise we intend to keep.
Vision
MPL is an anchor institution that helps build healthy families and vibrant neighborhoods – the foundation of a strong Milwaukee.
Mission
Inspiration starts here – we help people read, learn, and connect.