About MPL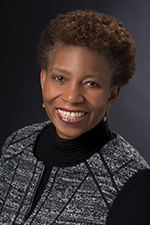 To our Community:
I'm pleased to provide you with Milwaukee Public Library's 2020 Annual Report. You will see not only how much the library was able to accomplish last year, but also how shifts in programming and services inspired innovation in service not only to our library customers but to the entire Milwaukee community. We hope you'll continue to visit your library - virtually and in person - to see how our many resources can enrich and improve residents' lives. Just a few examples are listed below:
Our Mission Statement promises that we will help people read, learn, and connect. Even in the midst of this uncertainty, that is a promise we intend to keep.
Vision
MPL is an anchor institution that helps build healthy families and vibrant neighborhoods – the foundation of a strong Milwaukee.
Mission
Inspiration starts here – we help people read, learn, and connect.