About MPL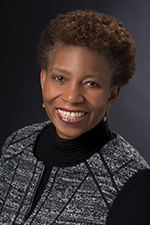 To our Community:
Milwaukee Public Library's 2021 Summer Reading Programs are in full swing once again! We encourage all of Milwaukee's children, teens, and adults to read this summer by signing up at mpl.org/summerreading.
In addition to tracking reading and learning to earn badges, children can enjoy Super Reader Squad online programming which is offering three programs every week from live animals to dancing, partnerships with the Milwaukee Public Museum, Schlitz Audubon, and others, as well as special author appearances.
This year, the Teen Summer Challenge takes to the streets with an all-new and exciting 2021 Public Art Scavenger Hunt. Teens can earn a point for every piece of public art they visit. They can mix and match reading with other fun summer activities to get even more points to earn a chance for the grand prize drawing of a DreamBike or a pack of gift cards. There are more than 50 stops to view public art scattered across the city in all of MPL's branch service areas. Teens can stop into any branch of the Milwaukee Public Library to get a free book and bus tickets to help them read, get creative, and discover something new this summer. Adults and families are also welcome to download the map and join the hunt.
Book by Book returns for adults who continue to enjoy the benefits of a summer reading club. By reading or listening to five books between June 1 and August 31 they can be entered to win a prize. Just by signing up at their library they receive a coupon for a free book from the Friends of MPL. There are even bonus challenges this year!
We hope you'll continue to visit your library - virtually and in-person this summer - to see how our many resources can enrich and improve residents' lives. Just a few examples are listed below:
Our Mission Statement promises that we will help people read, learn, and connect. Even in the midst of this uncertainty, that is a promise we intend to keep.
Vision
MPL is an anchor institution that helps build healthy families and vibrant neighborhoods – the foundation of a strong Milwaukee.
Mission
Inspiration starts here – we help people read, learn, and connect.