About MPL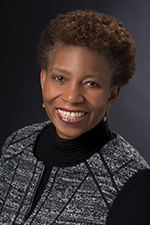 To our Community:
Thinking back to the beginning of 2021, I believe many of us felt that by this point in the year things would be "back to normal." While many businesses have transitioned, schools are back in session, and our libraries have re-opened for browsing, there are still many aspects of our daily lives that are upended, and many uncertainties remain.
I hope you'll continue to count on the Milwaukee Public Library as a vital part of your daily life and your community, providing service – both online and in-person – to all ages. We'll continue to provide recommendations for reading, directions toward information, and entertaining and informative online programming.
Library staff have been involved in serving the community – both through the library and in other city departments – since the beginning of the pandemic. Our dedication to our patrons, our neighborhoods, and our community will continue.
Below are links to some of the services and programs available from your Milwaukee Public Library:
Our Mission Statement promises that we will help people read, learn, and connect. Even in the midst of this uncertainty, that is a promise we intend to keep.
Vision
MPL is an anchor institution that helps build healthy families and vibrant neighborhoods – the foundation of a strong Milwaukee.
Mission
Inspiration starts here – we help people read, learn, and connect.