Gray Rotunda
Gray Rotunda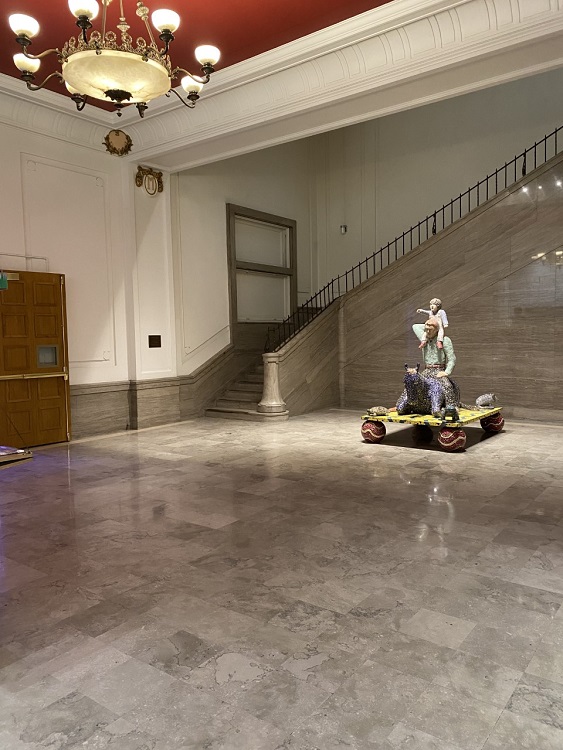 Gray Rotunda, 1st floor
The space between the elevators, stairs, and the Children's Room is another of Central Library's rotundas: the Gray Rotunda. Named for its color, it is part of the original building. It leads up to the 2nd, 3rd and 4th floors. This whole west wing of the building was originally a Museum space and was filled with exhibits. Museum visitors who entered from the Grand Rotunda and walked north through the west wing exhibit spaces would find themselves in this space before moving on to the next exhibit.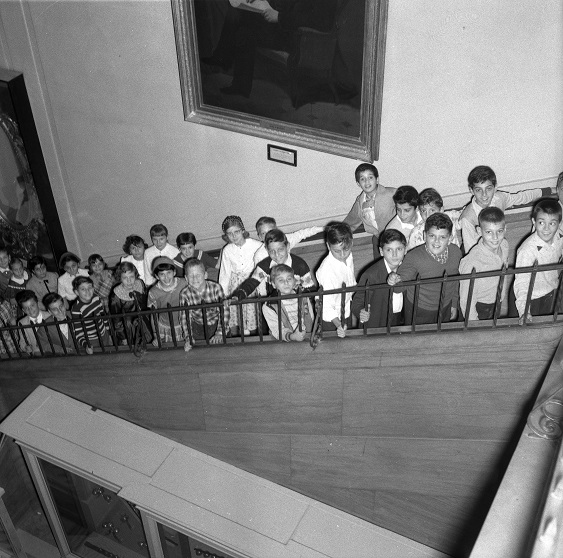 Children on Gray Rotunda stairs , circa 1950s
Art, Music & Recreation Room
Moving up to the 2nd floor, the Gray Rotunda was also the access point to the Art, Music & Recreation (AMR) Room until very recently. In the Museum era, this space was where the Museum's Bird Hall was located. Renovations in 1999 turned the space into AMR, as it operated for the next 20 years.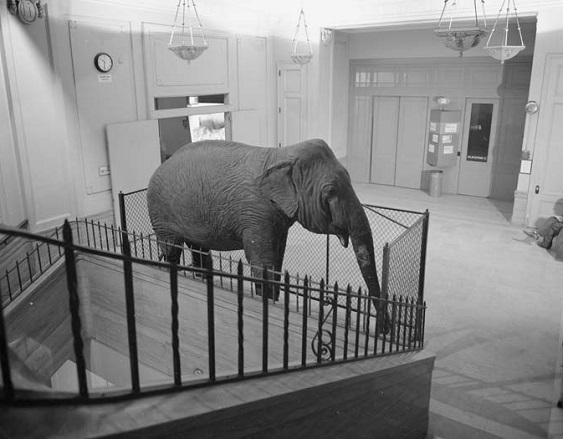 Taxidermized elephant in Gray Rotunda, undated
Outside the AMR doors in the Gray Rotunda you can still see in the marks in the floor where the Museum fastened a taxidermized elephant. It was one of two on display in the museum. One floor up in the 3rd floor space is a foyer area that leads into administrative offices and the entrance to the Green Roof. Those spaces are not accessible without a staff member. This staircase and eventually elevator were also the main access point for Museum staff to get to the 4th and, formerly, 5th floor. The 4th floor was a Museum staff space for offices, including the Museum Director, subject departments and a large taxidermy area. The 5th floor, also known as the Penthouse, was the 3rd addition added in roughly 1930/1931 on top of the 4th floor. It was mostly used for additional taxidermy work; however, it was removed in 1966 because it was in very poor condition.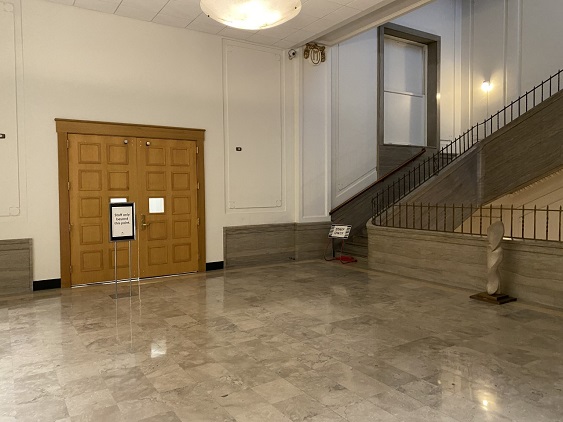 Gray Rotunda, 2nd floor, at doors to AMR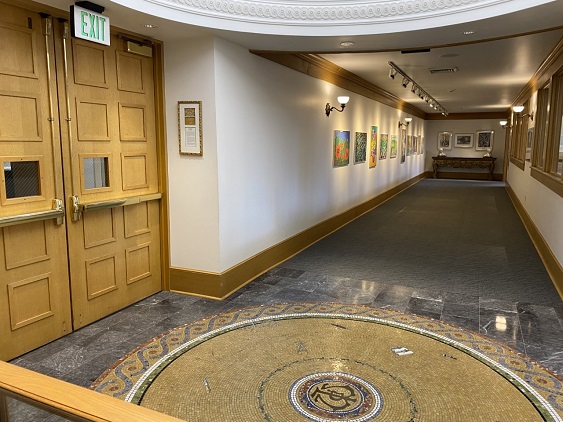 AMR entry hallway, with view of mosaic tile floor and art gallery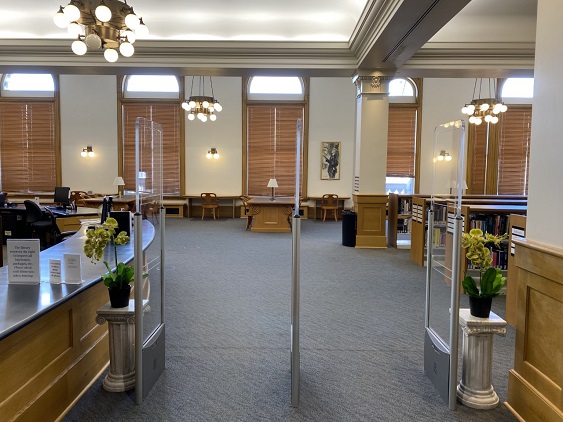 AMR room interior view
The AMR Room closed in 2020 and remains closed at this time. Just like many other libraries, the pandemic created opportunities to reexamine how we operate to meet the community's changed needs. In Central Library's 125-year history the spaces have changed and been repurposed many times to better reflect how patrons use resources and how we can best fulfill their needs. Libraries must be dynamic places and evolve right alongside the communities they serve.
Next stop: 2nd Floor Main Street
Previous stop: Central Library Betty Brinn Children's Room