Teen Advisory Board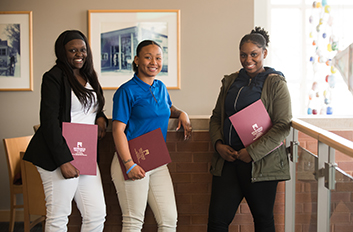 Have fun, get involved, and make a difference @ your library!
The Milwaukee Public Library invites YOU to apply for the Teen Advisory Board (TAB).
We will be accepting applications for the 2022-23 school year from August 1, 2022
through August 26, 2022.
Being a Teen Advisory Board member is a great way to:
Earn volunteer and community service hours
Earn a stipend for participation ($100 per semester, $200 total)
Design and lead library programs
Advise on library projects
Meet friends and have fun at every meeting!
To qualify for TAB membership and stipend, candidates must:
Be in grades 8-12
Attend 3 out of 4 meetings each semester
Volunteer for an additional 12 hours per semester at the library (~3 hours per month)
---
2022-2023 TAB meetings will be held once a month on Tuesday evenings from 6-7:30 p.m. at the Milwaukee Central Library in the Rotary Club of Milwaukee Community Room.

Fall 2022 meeting dates:
September 13
October 11
November 8
December 13
Spring 2023 meeting dates:
January 10
February 14
March 14
April 11
Need more info? Email TAB@milwaukee.gov.
The Milwaukee Public Library Teen Advisory Board is sponsored by the Milwaukee Public Library Foundation.