Tutoring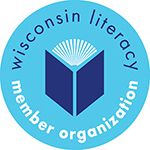 If you are interested in volunteering as a tutor please visit the volunteer page.
ESL/ELL Tutoring for Kids and Teens
Sit down with an experienced tutor for help with English. Work on reading, writing, listening and speaking skills. These sessions are for children and teens only.
Saturdays, 12:30-2:30 p.m.
Central Library Children's Room, 814 W. Wisconsin Ave.
2023
October 7, 14, 21, 28
​November 4, 11, 18, 25
Adult tutoring at Central Library
Need help with learning English? Need help studying for a test? Want to brush up on math? Are you learning English for the first time or want to improve? Central Library has tutors to help! The tutoring is free and first come first served. No appointment needed. Please call Ready Reference at 414 286-3011 for current times and days.
---
Additional Resources:
Northstar Digital Literacy
Northstar Digital Literacy is an online tool that provides assessments, instructor-led curricula and self-directed online learning for basic digital literacy skills with a focus on ABE and ELL students. Organizations can use Northstar resources to determine needs, provide relevant instruction, and track results. NorthStar Digital Literacy is provided with support from Wisconsin Literacy. Please email LibraryRefugeeCommittee@milwaukee.gov for more information or to get started!
Brainfuse is a

n online chat where you communicate with a tutor through typed messages. Seven days a week from 2 p.m. to 11 p.m., live tutors can assist you Help is available for all grades, from 1st grade to college-level coursework. Subjects range from basic reading and math to chemistry and calculus. Tutoring is available in English and Spanish. This service is available to City of Milwaukee residents with a valid library card. Brainfuse is generously sponsored by The Elizabeth J. Tellier Foundation.