General Reference
General Reference and Business Commons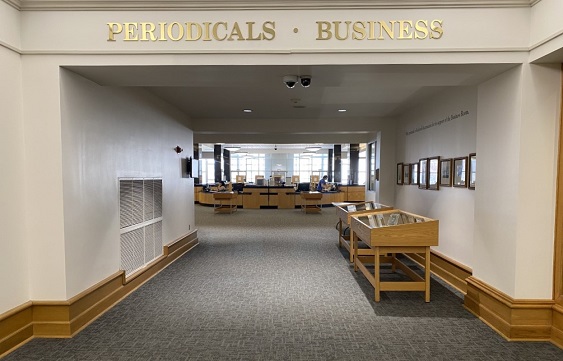 General Reference room entrance
This large 34,500 square foot space opened in November 2000 as the Business, Science, Technology and Periodicals Room. Just like the 1st floor Schoenleber Reading Room, this is part of the 4th addition added from 1954-1957. Since the 1950s this area of the 2nd floor has rotated many departments such as the Art department and the Central Youth Library. In this space currently you can find the reference materials on business, science and technology; periodicals, magazines, and newspapers; microfilm, and the main public computer area.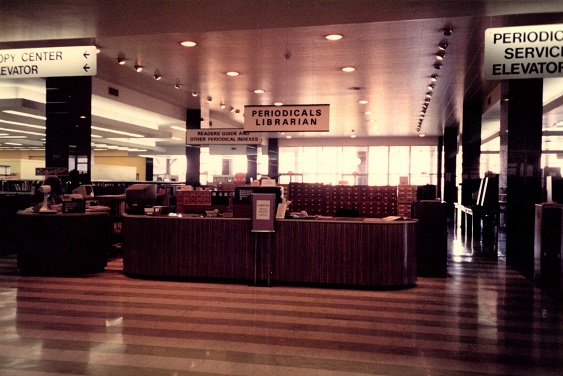 Central Library 2nd floor north, 1980-1998
Today this space is also in a somewhat of a transition. While the same materials are available, it has grown to become the main 2nd floor General Reference desk that can assist with questions regarding any subject as well as provide basic computer, printing or scanning assistance.

General Reference desk
Additionally, the Periodicals Service desk in this room is an access point for retrieving reference books stored on one of our 4 basement levels as well as our available tech items such as laptops, hotspots, and Chromebooks.
The newest addition to this space is the Business Commons on the west side of the room. Its grand opening was October 20, 2022, and it offers many flexible areas for study or projects.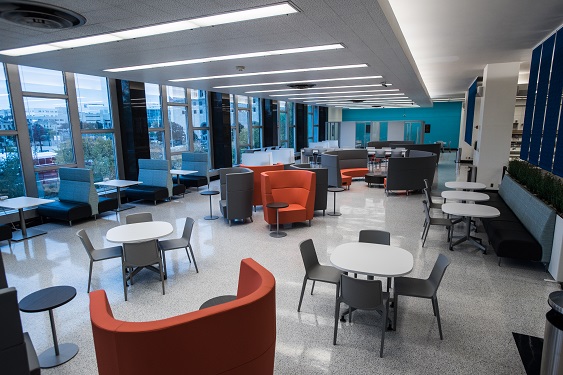 Business Commons
Next stop: Grand Staircase
Previous stop: Rare Books & Art Gallery