Request a Book Bundle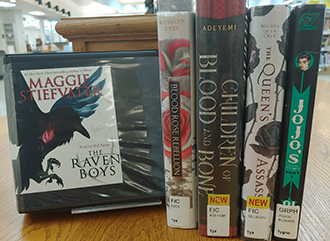 Let your imagination soar with "Book Bundles," a new service that blends the serendipity of browsing with the expertise of library staff.
Are you ready to immerse yourself in the thrill of a new movie? Game for plunging into the plot twists of a fantastic new author? We bet you are! Fill out the form below to let us know what you're in the mood for and our staff will select up to five (5) items in a variety of formats based on your input. Items will be available for pickup at one of our locations.
Materials must be picked up by the cardholder or parent/guardian. At Central you may pull up or walk up to the Drive-Up window.
Holds will be filled in the order they are received. After you receive notification that your items are available, the pickup library of your choice will hold them for five (5) days.
Patron Information
...