George Yep: Milwaukee's First Chinese American Lawyer
George Yep has been recognized as Milwaukee's first Chinese American lawyer, but his amazing life and storied career extend far beyond the courtroom.
George Yep was born on January 31st, 1921 in La Crosse and graduated from the Vocational High School (MATC) in Milwaukee. He was a University of Wisconsin (Madison) student when he enlisted in the Army Air Corps in 1942. He trained to be a gunner, navigator, and bombardier in Texas.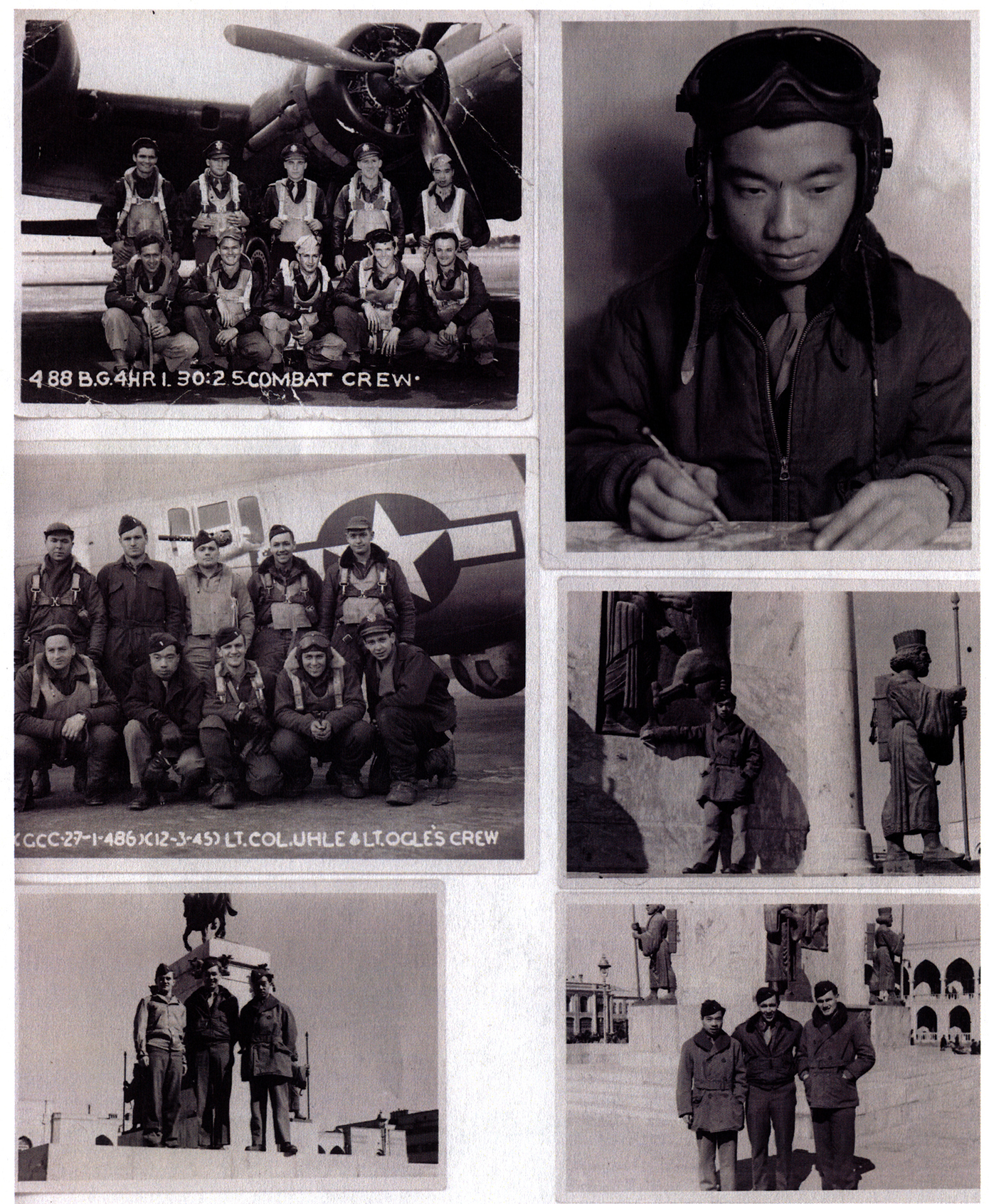 Yep was commissioned as a 2nd Lieutenant and lead navigator and radar observer bombardier on 33 missions on a B-17 Flying Fortress bomber with the 8th Air Force, 486th Bomb Group over Nazi Germany-occupied Europe. He received the Distinguished Flying Cross, Presidential Unit Citation, and service stars for the Normandy, Northern France, and Germany campaigns.
On a February 3, 1945 bombing raid of Berlin, two of his plane's four engines were hit by enemy fire, and a third engine sputtered. Realizing they wouldn't be able to fly back to their British airbase, the crew continued flying east hoping they could land behind Russian lines. They saw flashes of artillery fire on the eastern front and crash-landed.
They were rescued by Polish resistance fighters who sheltered them in a barn until the advancing Russian troops stormed in. The crew convinced them they were Americans but one Russian soldier saw Yep, shouted "Nippon, Nippon" (Japanese for Japan), and almost shot him. Even though they were allies, the Russians interrogated the American pilots daily before they returned to Britain. They finally arrived back at their Sudbury, England base more than five weeks later on March 14th, 1945.
After the war, Yep returned to the University of Wisconsin (UW) and completed his bachelor's degree in math. He continued at UW to earn his law degree in 1949. He returned to Milwaukee to hang his shingle in the Plankinton Arcade. The Milwaukee Journal reported he was the first Chinese American lawyer in Milwaukee. He acknowledged that the prejudice Asian Americans faced made it challenging to attract clients outside of Milwaukee's tiny Chinese American community of fewer than 300 people. The recently released 1950 Census bears him out. He and his family lived at 3220 W. Pierce St. #14 and he worked only 25 hours per week at his law practice, moonlighting as a cabbie.
After the Korean War broke out in 1950 his struggling law practice relocated to Merrill Park. Yep returned to the Air Force as a captain in 1951. He served as a judge advocate and judge long before the CBS series popularized the acronym JAG. He rose to Lt. Colonel before retiring in 1970.
Yep's hobbies during retirement included woodworking, DIY home repairs, and enjoying music ranging from opera to Benny Goodman and Janis Joplin. Cancer cut his full life short on February 20, 1985. He is buried at Arlington National Cemetery.
A side note: Japanese lawyer Seiichi Kishi might have been Milwaukee's first Asian lawyer. He worked several months at the Miller, Noyes, Miller & Wahl law firm in 1897 as part of a six-year journey studying legal systems around the world. He later became president of the Japanese Olympic Committee during the 1920s and early-1930s.
Searching for family members who served in World War II? Staff in the Central Library's Frank Zeidler Room can search a name index of enlistment and draft board inductions published in The Milwaukee Journal.
Thanks to the family of George Yep for sharing information, memories and photos.