Chinchillas and Geckos and Drumming! Oh, My!
It's been an exciting couple weeks at the East Branch Library as we continue to celebrate the Super Reader Program with weekly events for kids and families.
Most visitors to the library are of the human variety, but last Tuesday we welcomed some furry, feathered, and scaled friends when Ms. Kim stopped by with her amazing animals. Children and grownups alike had a great time learning about and getting close to this menagerie of unique creatures.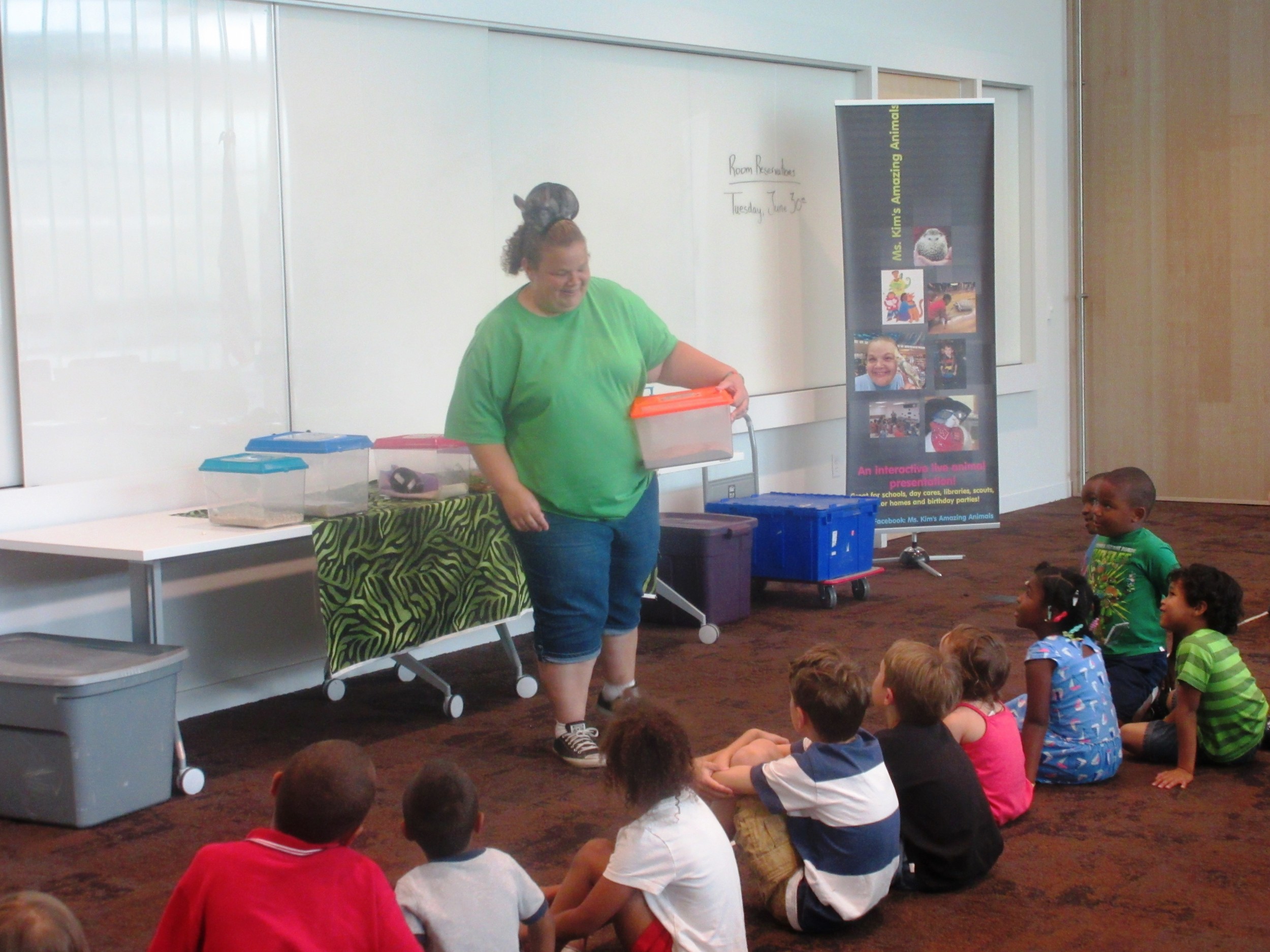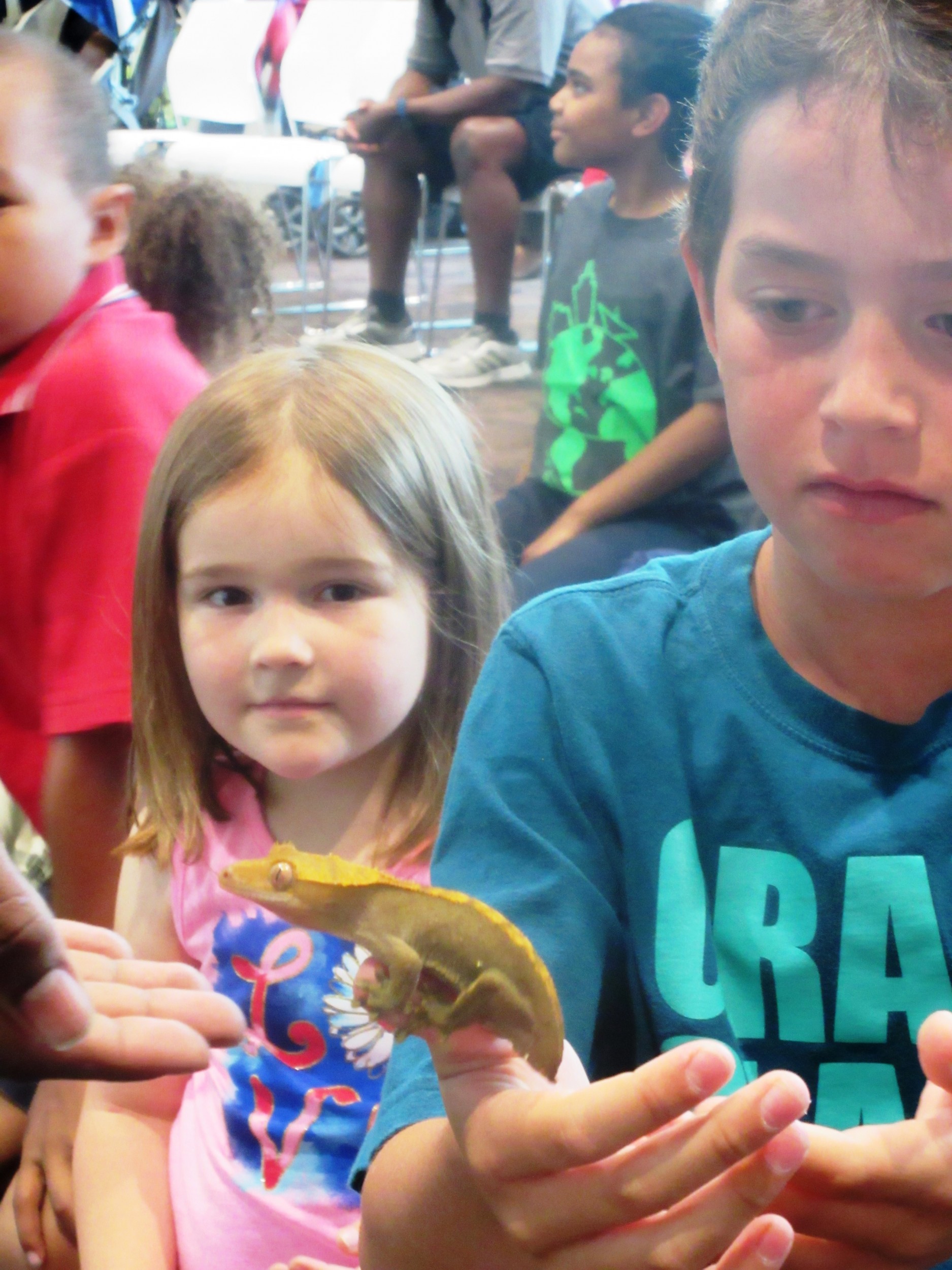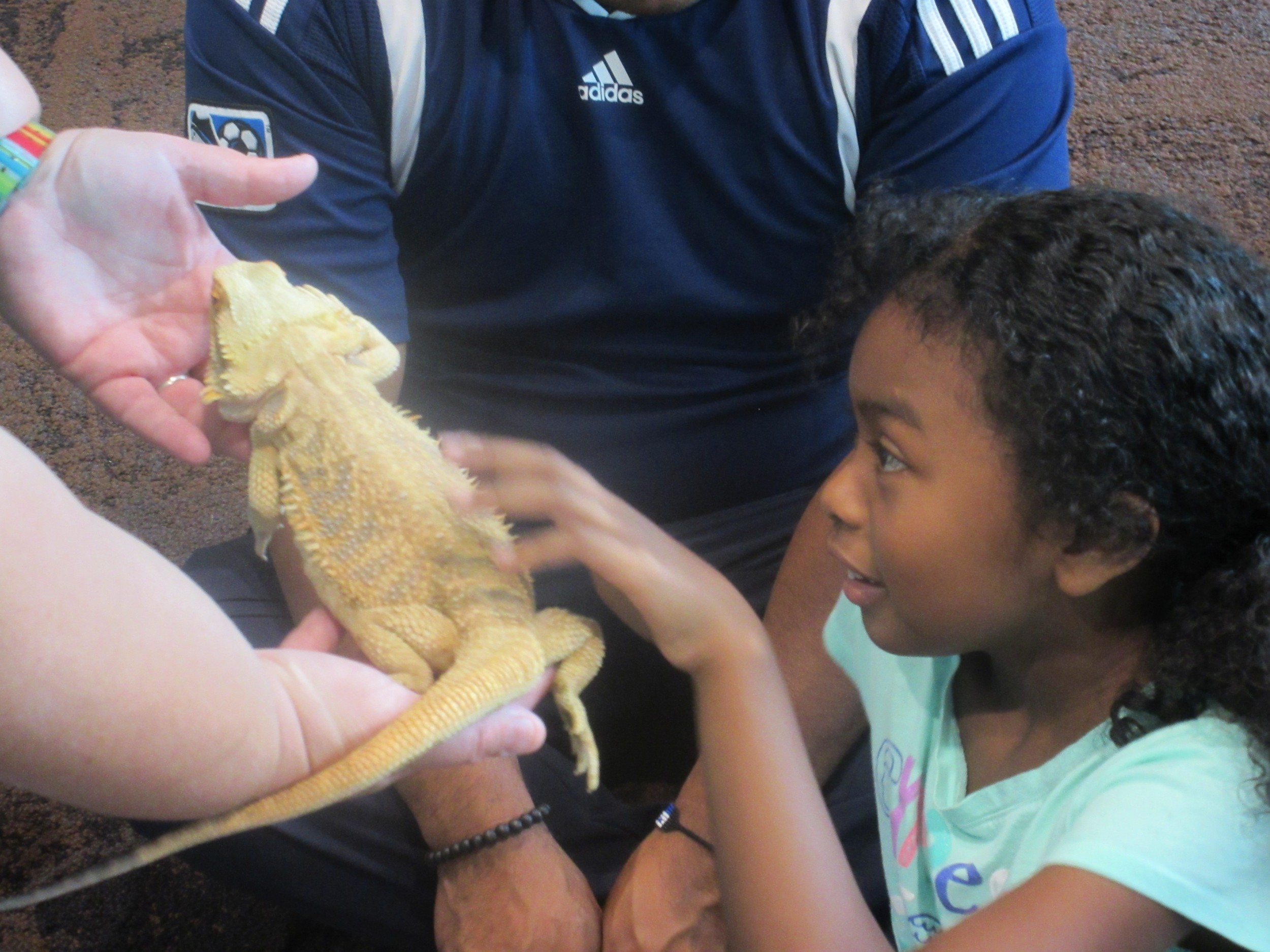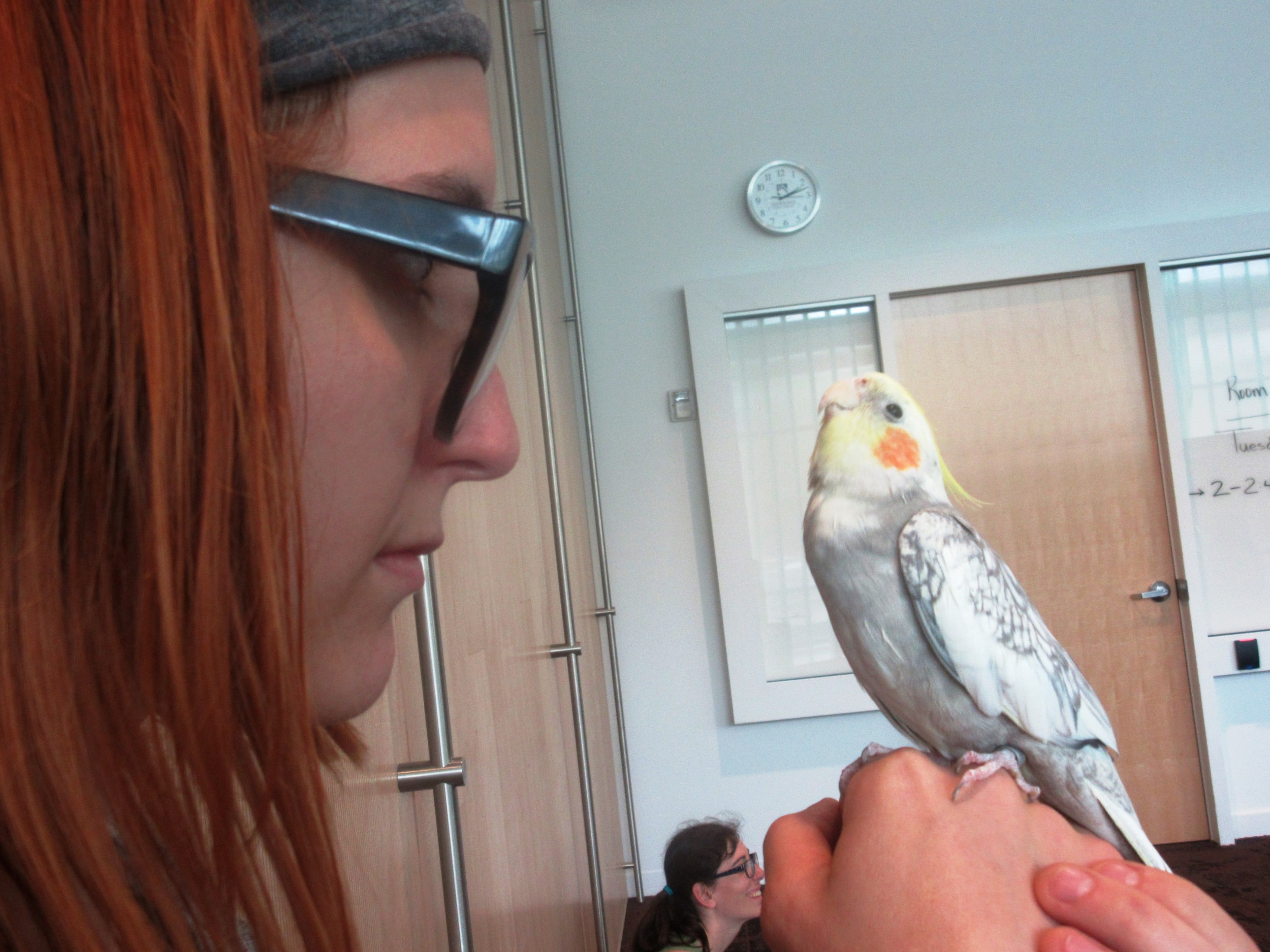 Two weeks ago, we hosted a different sort of "petting zoo," when Saehee Chang brought a collection of beautiful Korean drums to the library. Ms. Chang encouraged young participants to be their wonderfully musical selves as they used their hands and special sticks to make some noise on these traditional instruments.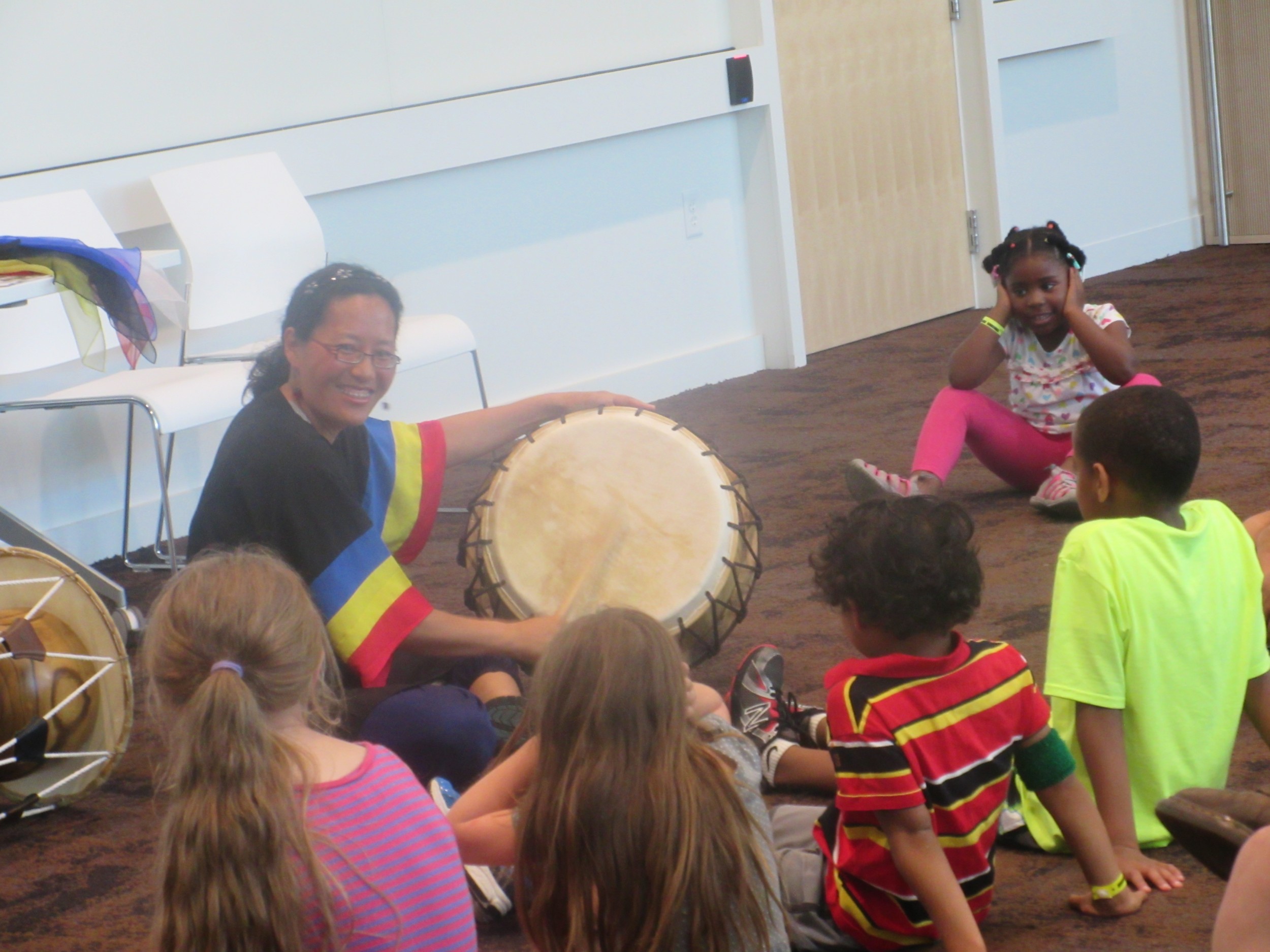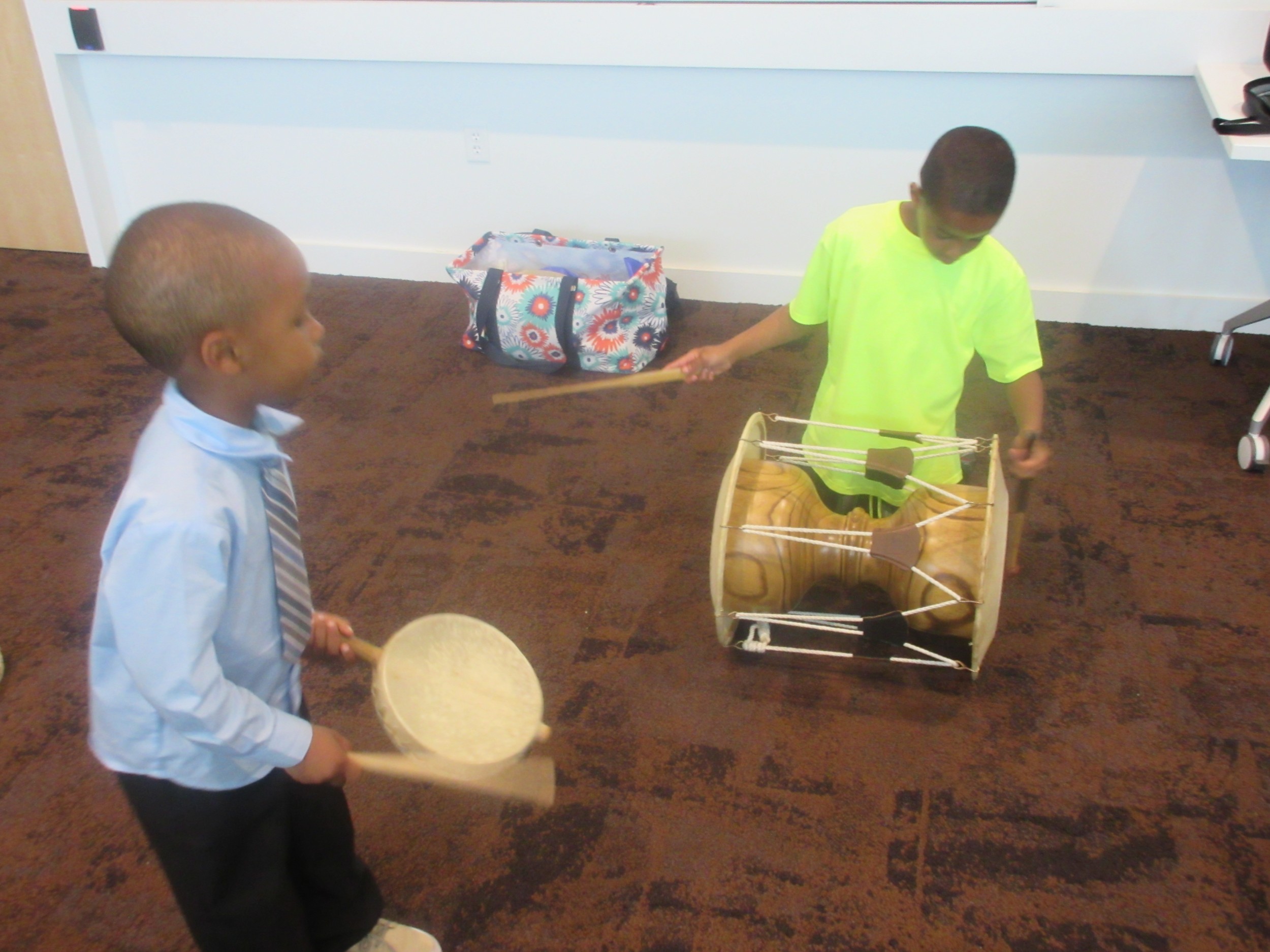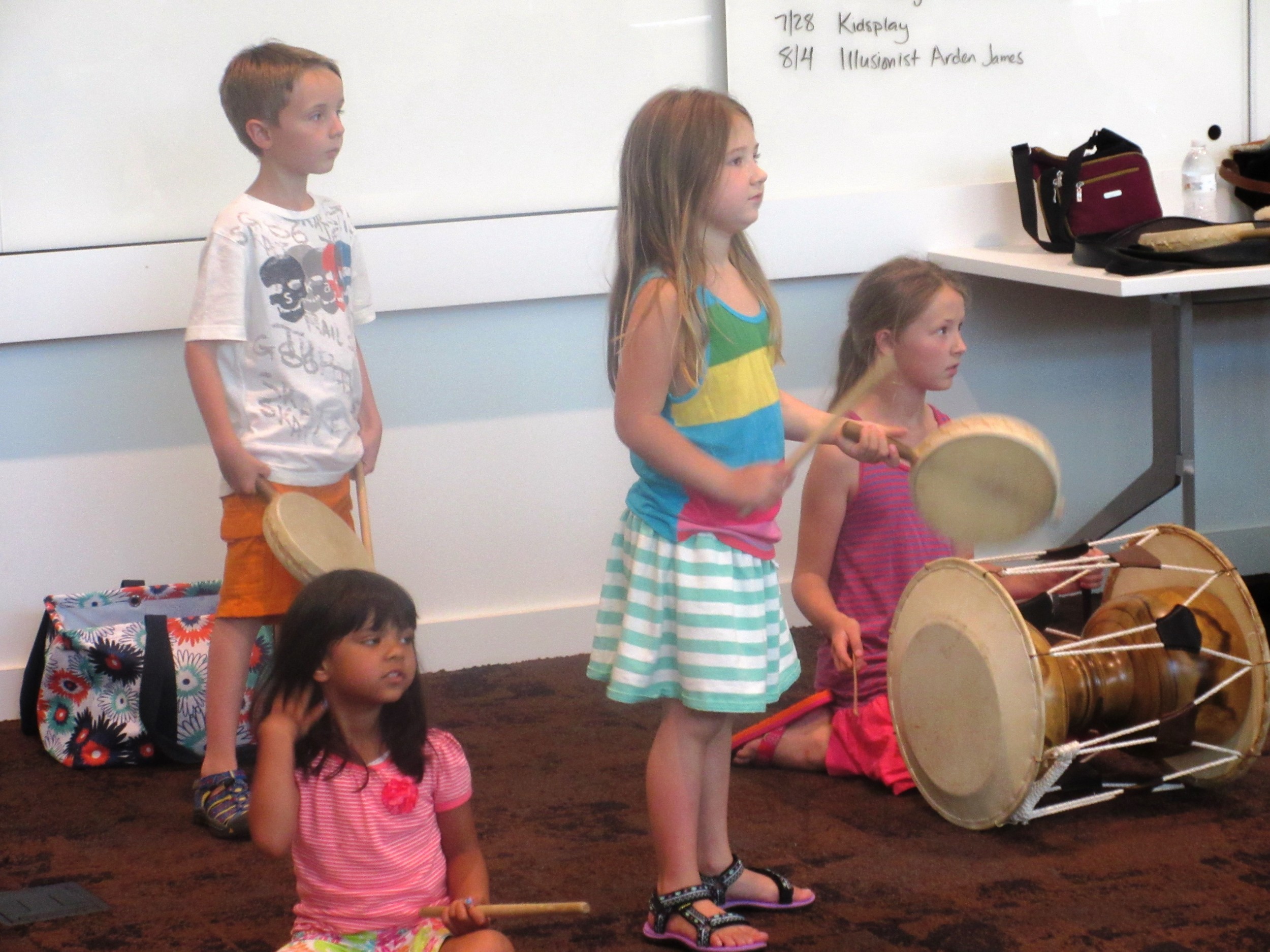 There's more fun next Tuesday at 2:00 p.m. with Book Jacket Bingo. Come test your Super Reader skills while playing this bingo game based on contemporary children's literature.
Make sure to check out our summer calendar of children's events and join us Tuesday afternoons throughout the summer for more free weekly entertainment for children and families at the East Branch Library.
Jul 7 Book Jacket Bingo
Jul 14 The Figureheads
Jul 21 Mind, Body and Soul Line Dancing
Jul 28 Café Goofe presented by Kidsplay
Aug 4 Illusionist Ardan James