Villard's Friendly Neighborhood Spider Recommends...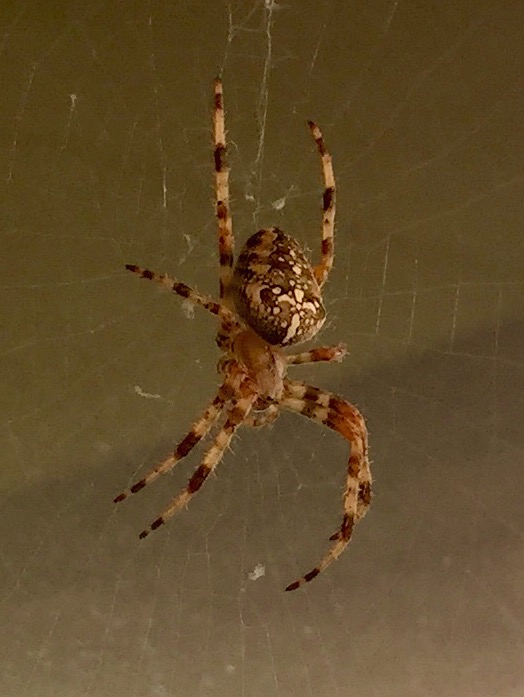 Villard Square's staff noticed this morning that we have a new neighbor! A large spider with a cool pattern on its back has take up residence on the outside of the building near our staff workroom windows.
We're still trying to come up with a suitable name for our new buddy (Larry the Library Spider? Villagog?), but in the meantime we've learned some of the spider's favorite reads: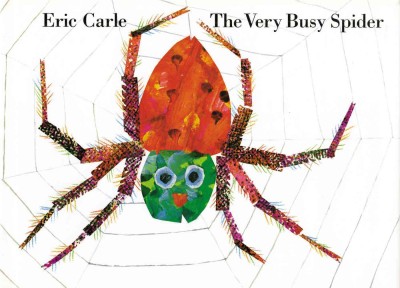 The Very Busy Spider by Eric Carle
Our spider likes this classic children's book about a group of farm animals trying to divert a busy little spider from spinning her web. She persists and produces a thing of both beauty and usefulness.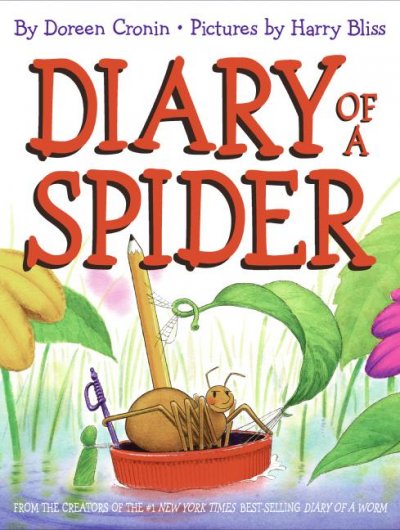 Diary of a Spider by Doreen Cronin
It's possible the Villard Square spider took some advice from this children's picture book in which young spider discovers, day by day, that there is a lot to learn about being a spider - Spinning webs, avoiding vacuum cleaners, the challenges of using playground equipment...
Spiders of the North Woods by Larry Weber
I bet we could figure out what kind of spider we've got by checking this great reference guide to spiders in Wisconsin. Which spider spits venom and sticky threads? Why don't Northerners need to fear the Black Widow? These answers and more are found in Spiders of the North Woods.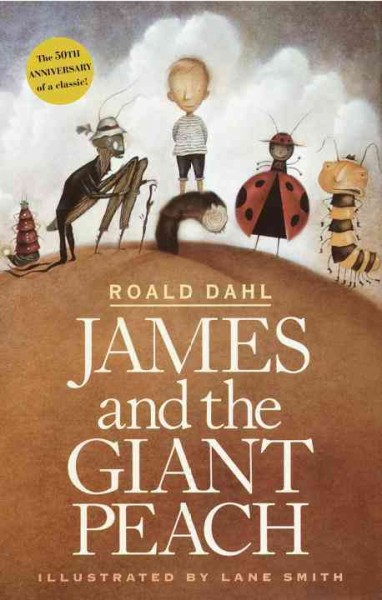 James and the Giant Peach by Roald Dahl
There are several giant bugs in this classic children's book by Roald Dahl. The spider and I agree that our favorite is Miss Spider - she cares for James after he escapes from his wicked aunts and goes on an adventure in a giant peach.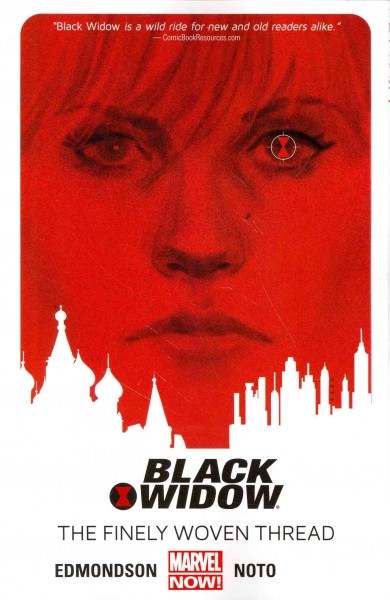 Black Widow. Volume 1, The Finely Woven Thread by Nathan Edmonson
It's no wonder the spider is a fan of this graphic novel for adults starring everyone's favorite arachnid Avenger. Natasha Romanov is the Black Widow. Her methods are dirty, but her work is flawless. On an undercover assignment in Russia, she finds the Hand of God is reaching for her - and it's as merciless as its name. Outmatched, Natasha discovers a deadly global plot. In this race against time, the Widow has nowhere to turn for answers. The trail of blood and destruction will test her strength and cunning - and also her faith.
We'll see if our friendly neighborhood spider sticks around with any more book recommendations for us!