The Smartest Book You Should Read This Summer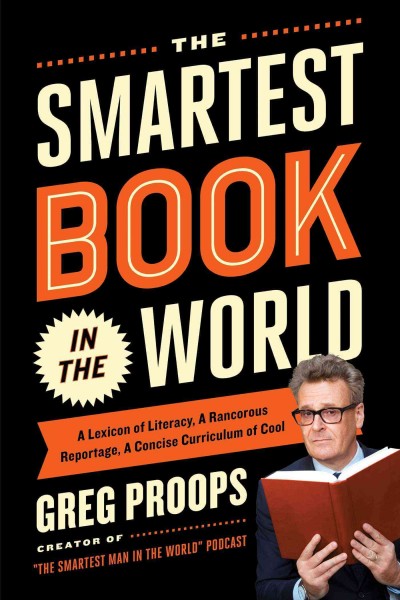 Titling your work The Smartest Book in the World opens yourself up for all sorts of pithy reviews and putdowns, yet Greg Proops (of Whose Line Is It Anyway? fame) did not shy away from such a grandiose move. The title comes from the author's venerable podcast, The Smartest Man in the World, where Proops waxes poetic on whatever topics catch his fancy that week, as well as answering questions from the audience. This same formula follows into this book, and while it perhaps loses a little in the transliteration, still manages to be wholly entertaining.
The Smartest Book in the World is a blunderbuss of facts and banter on a variety of topics, slickly written with Proops' singular, esoteric style. Dashiell Hammett mixed smooth with Allen Ginsberg, seasoned with a liberal dash of acerbic wit, there is not another writer like Proops. What he has assembled is as electric as it is eclectic, jumping from his essential albums of punk to baseball to Julius Caesar then back to baseball again (and again). There is enough history to lend itself weight, enough opinion to make it interesting, and enough panache to make it not only readable, but a delight. Whether he is waxing on about Satchel Paige or taking the time give you the best cocktail recipes for his favorite vodka-flavored vodka drinks, he keeps you enraptured.
So whether you want to tell everyone you read The Smartest Book over the summer, wish to know exactly who would be what position on a baseball team of evil dictators, or just need some great movie recommendations, there is a little bit of everything in this book. If it sounds like something you'd enjoy, you shall. Check it out from your local library today.