Satiate Your Late Night Library Book Cravings!
It's 8:30 pm, and you need a new book. You've read everything in your house, but all the city libraries are closed, and you're not going to buy a book because you know you can check out free books from the library. The good news is there's a library location that's open 24 hours, and it's located just off the corner of 64th and Silver Spring.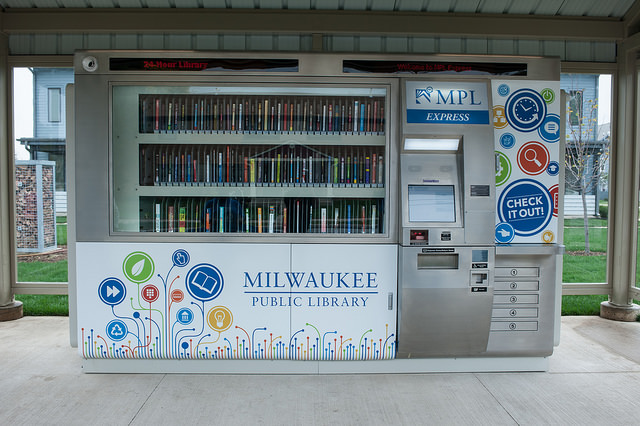 It's the MPL Express at Silver Spring, and it has been in service for a little under a year now: a great shining silver box stocked full of books (and now DVDs!) ready for check out. It's fully automated; you just need your library card and knowledge of your PIN code to check out the materials. While we think the machine is pretty intuitive, you can stop by this summer on Tuesdays, Wednesdays, and Thursdays between either from 11 am and 1 pm or 2 pm and 4 pm, and we'll have staff on hand to show you how to utilize this great resource.