Live Aid - It Was 30 Years Ago Today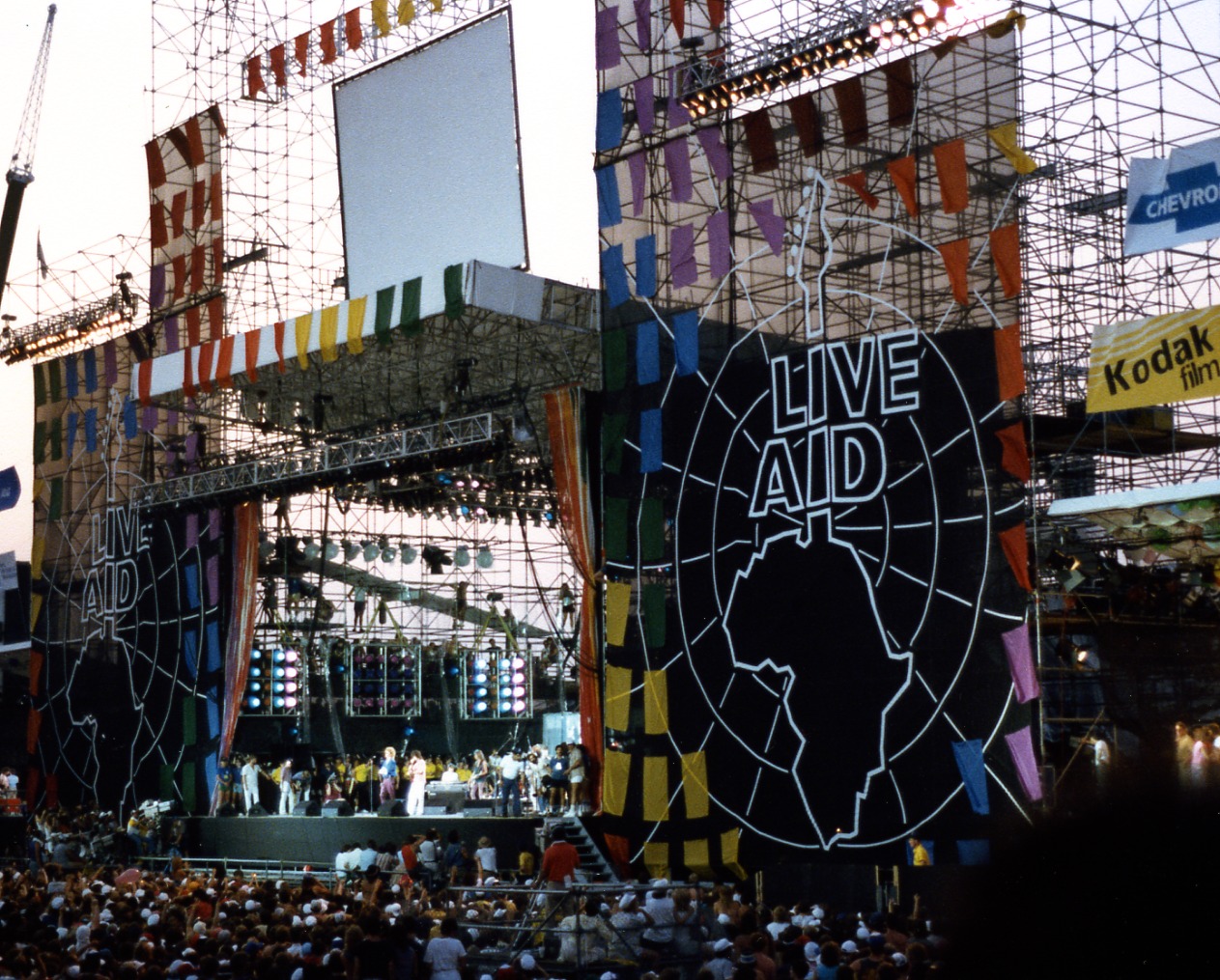 "Live Aid at JFK Stadium, Philadelphia, PA" by Squelle via Wikimedia Commons
Do you remember Live Aid? On this day in 1985, dozens of the world's most popular musical artists performed in the largest benefit concert in history. Organized by rock singer Bob Geldof, who the previous year had organized the all-star benefit record "Do They Know It's Christmas?" the concert was performed on two stages on two continents - JFK Stadium in Philadelphia and Wembley Stadium in London - and broadcast all over the world. The concert was a reaction to the devastating strife and starvation occurring in Africa, particularly Ethiopia, and brought worldwide attention to the issue.
The performers that day were a mix of then-popular acts and legends. Bands and singers like Madonna, Duran Duran, Run-DMC, Dire Straits, U2, Billy Ocean, Bryan Adams, Sting, and Phil Collins (who played on both stages that same day!) played the top MTV hits. Superstars such as Elton John, Mick Jagger, Bob Dylan, Paul McCartney and the Beach Boys also turned in memorable performances. Reunions of the Who, Led Zeppelin, and Black Sabbath (with Ozzy Osbourne) were very exciting to see. The most famous performance of all, however, came from Queen. Freddie Mercury was in full command that day. It's a bracing performance to watch.
If you want to see Queen's performance, among many others, the Milwaukee County Public Library System has Live Aid DVDs available for borrowing. There is also a book on the event available for viewing in the Art, Music and Recreation Department at Central Library. If you sat in front of your TV that day taking in all of these performances, these materials will bring back fond memories.