Glenn Burke, LGBTQ Baseball Pioneer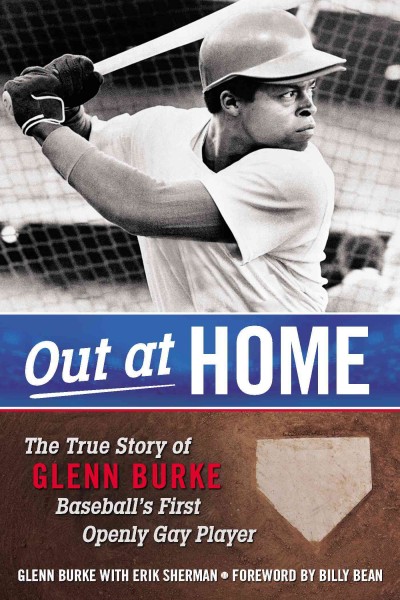 Why do baseball players (and other athletes) give each other High Fives? Thank Glenn Burke. He and his L.A. Dodgers teammate Dusty Baker were the first to congratulate each other with this now-ubiquitous gesture back in the 1970s. Today, you see it everywhere from playgrounds to boardrooms.
But that wasn't the only area in which Burke was a pioneer. Burke, who played for the Dodgers and the Oakland A's for four seasons beginning in 1976, was an openly gay man playing in a major sport back when such things were never publicized. At that time, Burke's orientation, a kind of open secret with the teams he played for, was largely kept under wraps by both his teams and the media. He himself did not hide who he was, however. Forced into early retirement due to injury in 1979, Burke would go on to become a popular player on Gay Olympics softball teams throughout the '80s. Sadly, his life would spiral downward into drug addiction and a brief jail stint before dying of AIDS-related complications in 1995. He was only 42 years old.
Today, Major League Baseball seeks to honor Burke's memory. It enhanced the anti-harassment policy within the game to include protection for gay players. A new position titled Ambassador for Inclusion was created to make connections with the LGBTQ community, filled by Billy Bean, a retired MLB player who came out after his playing days ended. In addition to this Burke's autobiography, Out at Home, finally saw the light of day this year. It is available for checkout now at MPL.