Edith Wharton's New York - Day 3
The latest dispatch from MPL Library Director Paula Kiely, who is currently traveling with the Friends of the Milwaukee Public Library tour of Edith Wharton's New York City: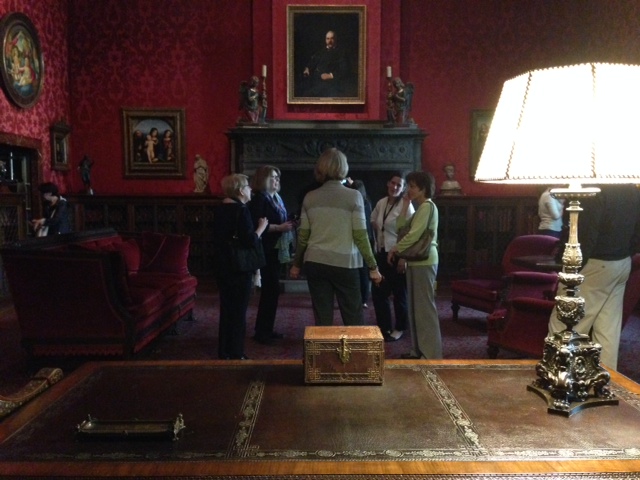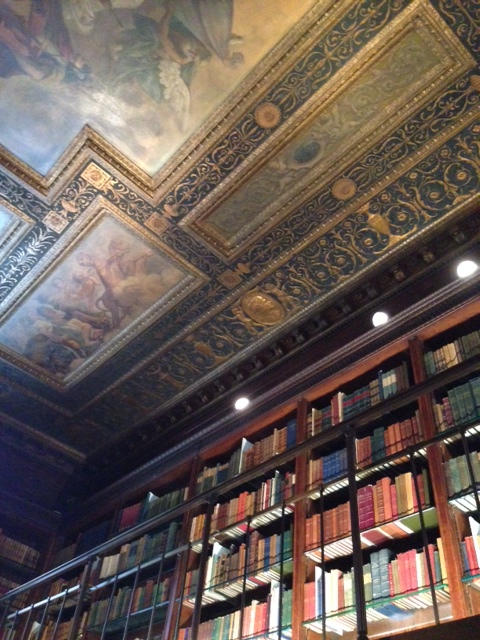 This perfect New York day (sunny and 70 degrees) began with a docent-led tour of The Morgan Library and Museum at 36th Street and Madison Avenue. This opulent library turned museum was constructed between 1902 and 1906 to house Pierpont Morgan's growing collection of books, prints, and manuscripts. Consisting of four rooms: a grand entry hall, the library, Morgan's study, and the librarian's office, the collection also includes first edition children's books and three Gutenberg Bibles. An underground passageway connected the library to Morgan's home (no longer standing), which was flanked by a garden designed by Edith Wharton's niece, Minnie.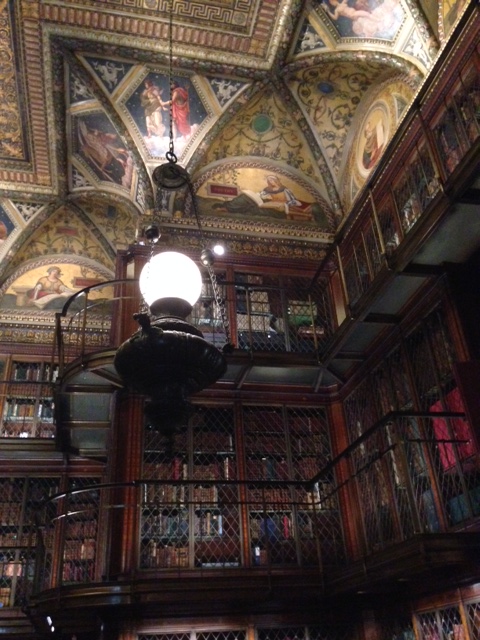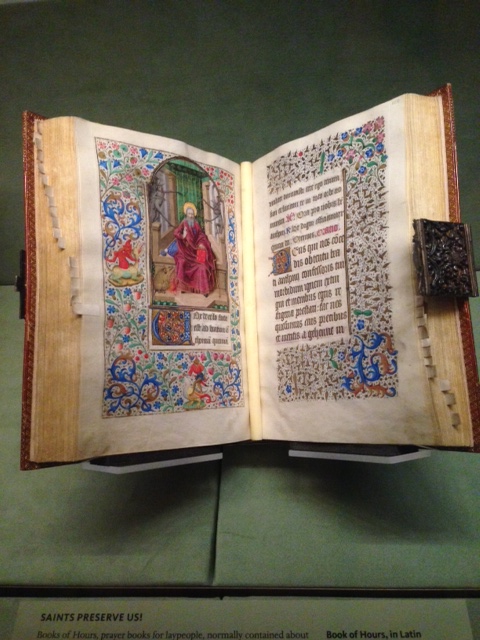 Next on our itinerary was a trip north along the Hudson River to tour The Cloisters, a branch of the Metropolitan Museum of Art devoted to Medieval art. Set in Fort Tyron Park, the building was assembled from architectural elements from the 12th through the 15th centuries.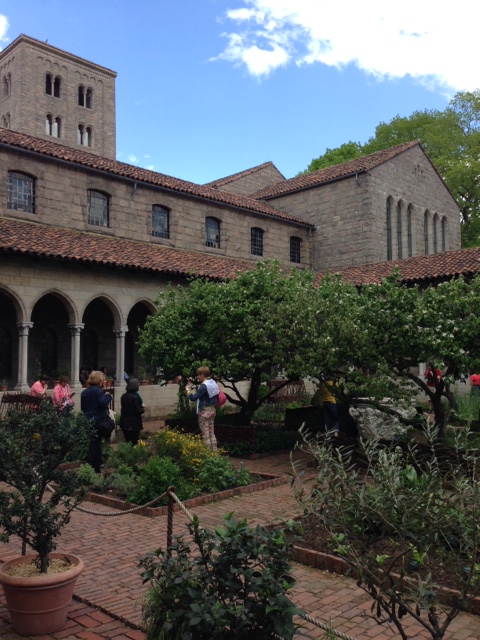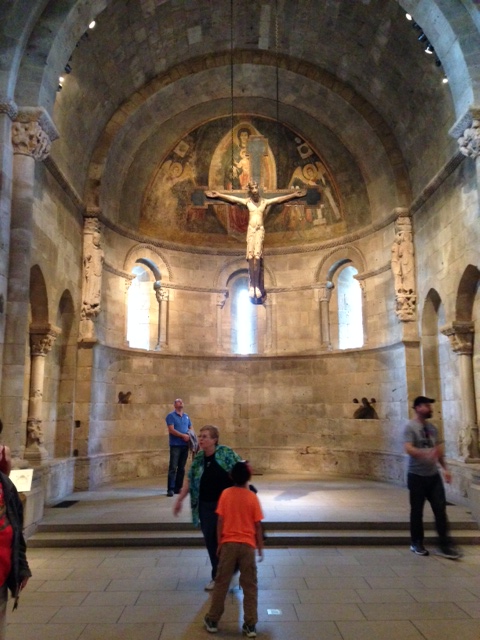 Our final stop of the day was at the Museum of the City of New York to see the special exhibit "Gilded New York." The exhibit featured costumes, jewelry, and decorative items from the Wharton Era.
After another full day, our group dispersed to take advantage of all the city has to offer with plans to meet again for our final day in New York.
P. Kiely
(Librarian Addendum: For those who can't make it to New York and would like to explore the Morgan Library, check out Google Art's Virtual Tour!)