Gathering Art, Stories and Place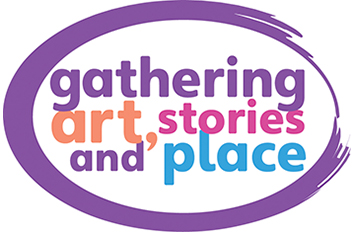 The City of Milwaukee has been selected as a recipient of a grant of $150,000 from the National Endowment of the Art (NEA) to fund the Gathering Art, Stories and Place (GASP) at the Mitchell Street Branch (906 W. Historic Mitchell St.). Led by Milwaukee Public Library and Artists Working in Education, the project is supported by Ex Fabula as well as other nonprofits, schools and community centers.
With this grant, the project team will utilize the library's maker space and other indoor and outdoor gathering spaces to host a variety of storytelling-themed programs, including a visual storytelling festival featuring deaf storytellers, an artist lecture series, writing workshops, a new archive of collected neighborhood stories, and two artist-in-residence programs. A mobile art studio accessible to youth is also planned, providing free art education and cultural enrichment activities.
The plans, developed in partnership with the Department of City Development and the Milwaukee Arts Board, create a unique hub for creative expression and cultural discourse will empower neighbors to create, share, and celebrate cultural diversity through storytelling and art.
This project is in collaboration with community partners, Milwaukee Public Library, Listening to Mitchell artists Sonja Thomsen and Adam Carr, Ex Fabula and Artists Working in Education, Inc. The project is supported in part by an award from the National Endowment of the Arts, with additional support from the Milwaukee Public Library Foundation.

---
Events
Puerto Rican Identity: Movement on Mitchell Street
(Inspired by West Side Story)
Tuesday, September 3 and
Monday, September 9
6-7:30 p.m.
Milwaukee Public Library Mitchell Street Branch
Northwestern Mutual Foundation Studio M: Makerspace
906 W. Historic Mitchell Street

Gathering Art, Stories and Place partners with Milwaukee Repertory Theater to bring you not one, but two introductory dance workshops!
These workshops, inspired by Milwaukee Repertory's rendition of West Side Story, will guide participants through the basic elements of the dances that inspired the musical.
The first session on Tuesday, September 3 will focus on Salsa and the second on Monday, September 9 will focus on Hip-Hop. Move your body to the beats of West Side Story with some of the top dance professionals in the area!
Registration required! Call 414.286.3011 or register online: Sep 3 | Sep. 9.
All participants will be be given a discount code for tickets to West Side Story running September 17- October 27, 2019.
This program is a part of Milwaukee Repertory Theater's Puerto Rican Identity: A Conversation Series. This series, inspired by the musical West Side Story, takes place in community spaces and explores, examines, and celebrates the Puerto Rican diaspora with a focus on the city of Milwaukee. The Rep will offer conversations on different aspects of identity including the arts, migration, and a sense of belonging.
---
Talking Shop: Launching Your Artist Book
Gathering Art Stories and Place is excited to host this three-part series at the Milwaukee Public Library Mitchell Street Branch. Artist-in-Residence Celeste Contreras has been focusing on artist books this year, so we are kicking off fall by diving into what artist books are, where they live in our libraries, as well as highlighting established artist book makers and encouraging anyone new to the field to get critical feedback to launch their books!
All programs will be held at Milwaukee Public Library's Mitchell Street Branch -
906 W. Historic Mitchell St.
Join us for a panel discussion to learn about the artist and rare book collections that are living right under our noses! We'll hear from the librarians who create and manage amazing collections both locally and regionally. How do collections get created? Where do they find the books? How do artists get their books in these collections? How does the public get access to these books? We'll answer these questions and many more!
We're excited to host regional artists who have dedicated much of their practice to making artist books, zines, photo books and ephemera. The Mitchell Street Artist Book Fair will showcase diverse directions in bookmaking and connect artists with each other and the Milwaukee community. Greet your favorite artist bookmaker or meet a new one! We are starting early to encourage teachers to bring their students.
We will feature work from:
Have you created an artist book? Need feedback on a book dummy? Self-published books, zines, one-of-a-kind works... all are fair game for review. Register now for (at least) two one-on-one, 20-minute sessions with a book arts professional.
Confirmed Reviewers:
---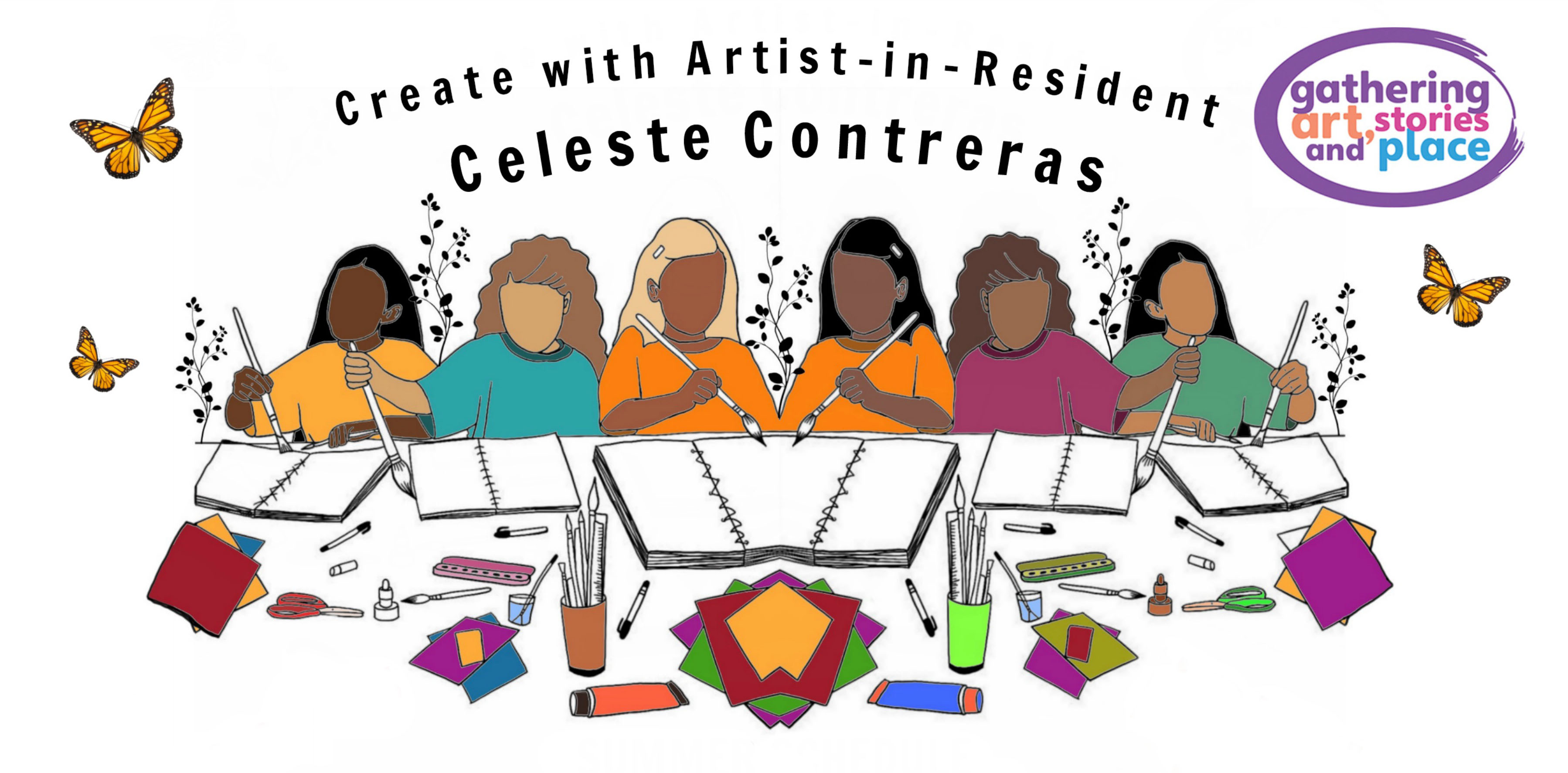 Gathering Art, Stories and Place Artist Residency Workshops

Wednesdays, June 5, 19, July 3, 17, August 7, 21, 4-6 p.m.
Saturday, August 10, 2:30-4:30 p.m.
Mitchell Street Branch | 906 W. Historic Mitchell Street
Northwestern Mutual Foundation Studio M Makerspace & Community Room
Join our artist-in-residence, Celeste Contreras, for creative art workshops all summer long! Celeste will be focusing on cyanotype, screen printing, drawing and cardboard books.
---
Everyone has personal stories worth sharing! As part of the Gathering Art, Stories and Place project, Ex Fabula and Milwaukee Public Library invite you to discover, shape and share your stories about Labels - stories about misconceptions, rejecting stigmas and identity.
At this interactive workshop for the Deaf community, you will be guided by Ex Fabula coaches and Deaf community members Mayra Castrejón-Hernandez and Jose Barraza. Working in small groups, you'll learn effective storytelling skills, connect with other storytellers, and express yourself. You'll also learn about opportunities to share a story on stage at the first ever Deaf StorySlam on Sunday, September 22, 2019!
Dates: Sunday, August 4 and Sunday, August 25
Time: 1:30 p.m. check in, 2-4 p.m. workshop
Location: 5Wise Workshop, 3524 W. National Ave.
Cost: FREE!
Participants are encouraged to attend both sessions. Space is limited, so reserve your spot here: www.exfabula.org/tickets/.
---
Upcoming 2019 Programming
Artists Books - September
Artist Residencies - November
Deaf StorySlam presented by Ex Fabula - September 22
---