Gathering Art, Stories and Place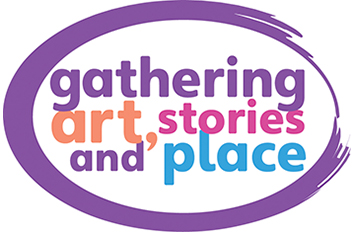 The City of Milwaukee has been selected as a recipient of a grant of $150,000 from the National Endowment of the Art (NEA) to fund the Gathering Art, Stories and Place (GASP) at the Mitchell Street Branch (906 W. Historic Mitchell St.). Led by Milwaukee Public Library and Artists Working in Education, the project is supported by Ex Fabula as well as other nonprofits, schools and community centers.
With this grant, the project team will utilize the library's maker space and other indoor and outdoor gathering spaces to host a variety of storytelling-themed programs, including a visual storytelling festival featuring deaf storytellers, an artist lecture series, writing workshops, a new archive of collected neighborhood stories, and two artist-in-residence programs. A mobile art studio accessible to youth is also planned, providing free art education and cultural enrichment activities.
The plans, developed in partnership with the Department of City Development and the Milwaukee Arts Board, create a unique hub for creative expression and cultural discourse will empower neighbors to create, share, and celebrate cultural diversity through storytelling and art.
This project is in collaboration with community partners, Milwaukee Public Library, Listening to Mitchell artists Sonja Thomsen and Adam Carr, Ex Fabula and Artists Working in Education, Inc. The project is supported in part by an award from the National Endowment of the Arts, with additional support from the Milwaukee Public Library Foundation.

---
Events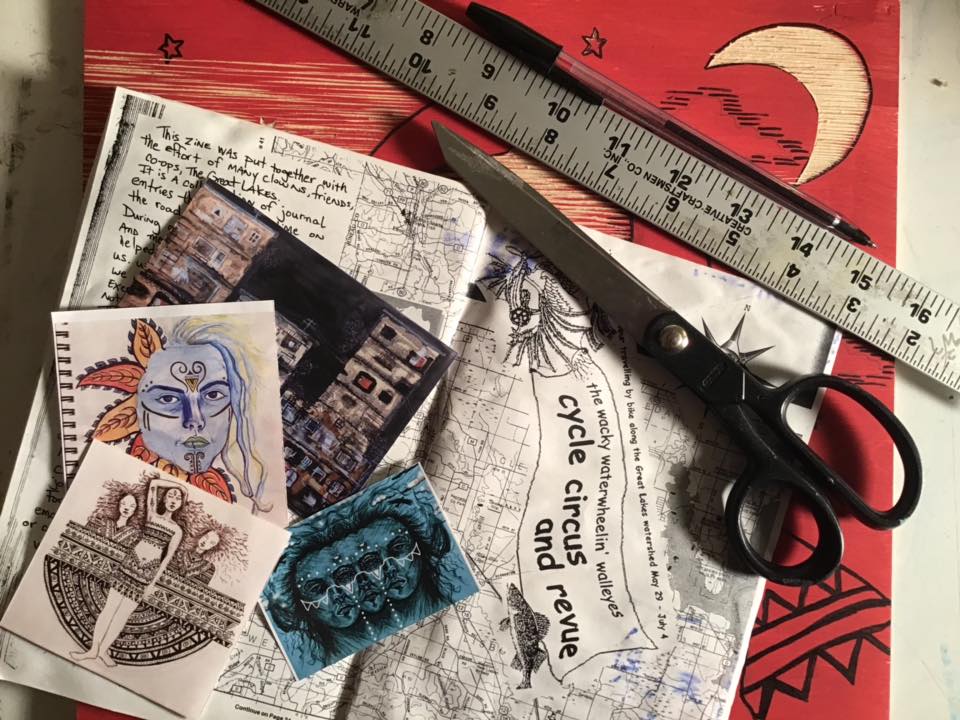 Milwaukee Public Library Mitchell Street Branch, Community Room
906 W. Historic Mitchell Street
Saturday, February 16, 1-3 p.m. and Saturday, March 9, 3-5 p.m.
Calling all zine makers and want-to-be zine makers!
In preparation for Milwaukee Zine Fest on Saturday, April 6 at Milwaukee Public Library's Central Library, we are hosting two zine-making sessions led by Gathering Art, Stories and Place artist-in residence, Celeste Contreras, plus Zine Fest's Diversity Fellow, Randy Russell Brown. Discuss ideas and format, test out some binding techniques and maybe even make a zine together!
This event is FREE and all materials are provided (but feel free to bring your own special pens/tools/paper).
All zine-making abilities and backgrounds welcome, from teens to adults!
This is designed to be a DROP-IN work session.
The Mitchell Street Branch is fully ADA compliant (including ADA parking spaces in the parking lot behind the library).
---

The 2019 Gathering Art, Stories and Place artist residency in collaboration with Artists Working in Education, Inc. will begin with workshops focusing on books. Together we will explore codexes, zines, artist journals, artist books, traditional books and non-traditional books. Each participant will be able to create a book in numerous forms as well as learn and interact with artists, art books and art forms. In these workshops, we will explore various questions about storytelling and book making: What do I want to say? What is my story? How do I tell a story? What is a book? and more!
Resources will be provided for participants. Join us as we create, tell and share stories.
---