Wisconsin Talking Book and Braille Library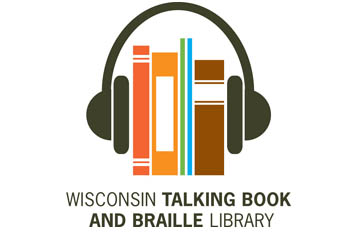 813 W. Wells Street
Phone: 414-286-3045 or 1-800-242-8822 (within Wisconsin)
E-mail: wtbbl@milwaukee.gov
Located inside the Central Library
Enter the Central Library from Wells St. Take the elevator or stairs up one flight.

Open Monday-Friday, 9 a.m. to 5 p.m.
Closed Saturday and Sunday.
The Wisconsin Talking Book and Braille Library (WTBBL) is part of the Library of Congress National Library Service for the Blind and Physically Handicapped (NLS) network of cooperating libraries. WTBBL circulates audio books, brailled materials, and playback equipment provided by the federal government to Wisconsin residents who cannot read standard print. Materials and equipment are provided free of charge via postage-free mail to where the resident is living. In addition, the WTBBL circulates audio books and brailled materials about Wisconsin or by Wisconsin authors, as well as audio-described videotapes and DVDs.
The service is headquartered in the Milwaukee Public Library's Central Library. It is funded by the Wisconsin Department of Public Instruction, Division for Libraries and Technology, and administered by the Milwaukee Public Library.
Watch this video, also available on the Milwaukee Public Library's YouTube page, for more information about the service. Meet staff and patrons of WTBBL.
---
2023 Braille Games sponsored by Wisconsin Talking Book and Braille Library, ABLE Inc. and Vision Forward Association.