Black History Month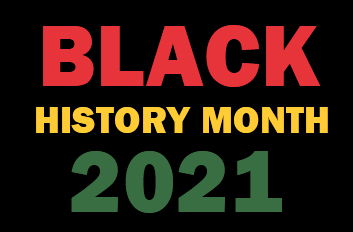 February is Black History Month, a time to recognize, celebrate, and honor the rich and diverse history, and important contributions and achievements, of African Americans. We are celebrating this month with virtual programs for all ages (see the bottom of this web page for a list of events) and by highlighting/amplifying books, collections and resources available through your Milwaukee Public Library.
Dr. James Cameron Digital Pamphlet Collection at Milwaukee Public Library
The Dr. James Cameron Pamphlet Collection is made up of 38 self-published pamphlets by civil rights activist Dr. James Cameron (1914-2006). Dr. Cameron was the only known survivor of a lynching and the founder of the America's Black Holocaust Museum in Milwaukee, WI.
A self-taught historian and lecturer, Cameron devoted his life to raising Americans' consciousness and conscience about the legacy of slavery and educating the public about the injustices suffered by people of African descent in America.
The HistoryMakers Video Oral History Collective
Available for remote access to City of Milwaukee library cardholders and within City of Milwaukee libraries.
The HistoryMakers is the nation's largest African American video oral history collection, featuring about 2,700 individuals telling their stories in more than 148,000 video clips each running 1-5 minutes long. Its aim is to provide an integrated scholarly and educational resource for exploring African American history and culture. It is unique among collections of African American heritage because of its large and varied scope, with interviewees from across the United States, from a variety of fields, and with memories stretching from the 1890s to the present. The interviews are life oral histories covering the person's entire span of memories as well as his or her own family's oral history.
Lift Every Voice: Celebrating 250 Years of African American Poetry
The Lift Every Voice project aims to highlight the richness and diversity of African American poetic imagination and its central place in American poetry. This website has video readings and commentary, detailed biographies of key poets, and many more resources intended for students and general readers alike. Milwaukee Public Library is proud to be one of 25 libraries participating in the Lift Every Voice project. See calendar of events below for upcoming virtual programs.
Virtual Martin Luther King Jr. Day 2021
Honor Dr. Martin Luther King Jr.'s legacy by fighting against injustice through learning, reading, and connecting. View events from this year's MLK Day Virtual Celebration.
Black History Puzzles (printable pdfs)
---
Programs
October 1, 2021
October 4, 2021
6:00 PM
Families with young children are invited to a VIRTUAL STORY…
October 5, 2021
October 6, 2021
10:30 AM
Young children and their caregivers are invited to a VIRTUAL…
October 7, 2021
3:00 PM
Learn about some of MPL's most popular digital and online…
October 8, 2021
10:00 AM
Enjoy stories, fingerplays, and music outside of the East Branch,…