Circle Keeping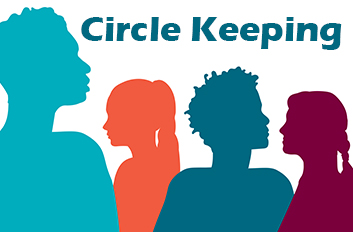 What exactly is Circle Keeping? How is it useful? Youth Circles provide safe spaces for teens and tweens to develop skills that promote well-being. These skills include communication, team building, sensory processing, and active listening.
Teens will develop a set of skills including
• sharing & listening
• community building
• conflict resolution
• self-evaluation
This opportunity will be offered within libraries to provide teens and tweens with a sense of
• well being & support
• community
• self-respect
Join a circle to further experience and be a part of this impact on change within our community. See the list of participating libraries and current program dates below.
The Circle Keeping initiative is sponsored by the Milwaukee Public Library and the Milwaukee Public Library Foundation. This project was made possible in part by the Institute of Museum and Library Services ARPML-250669-OMLS-22.
Upcoming Circle Keeping
No events this week. Please take a look at our full calendar for a complete schedule of summer reading events!