A life lived in a simulation is still a life…Gaspery Jacques Roberts.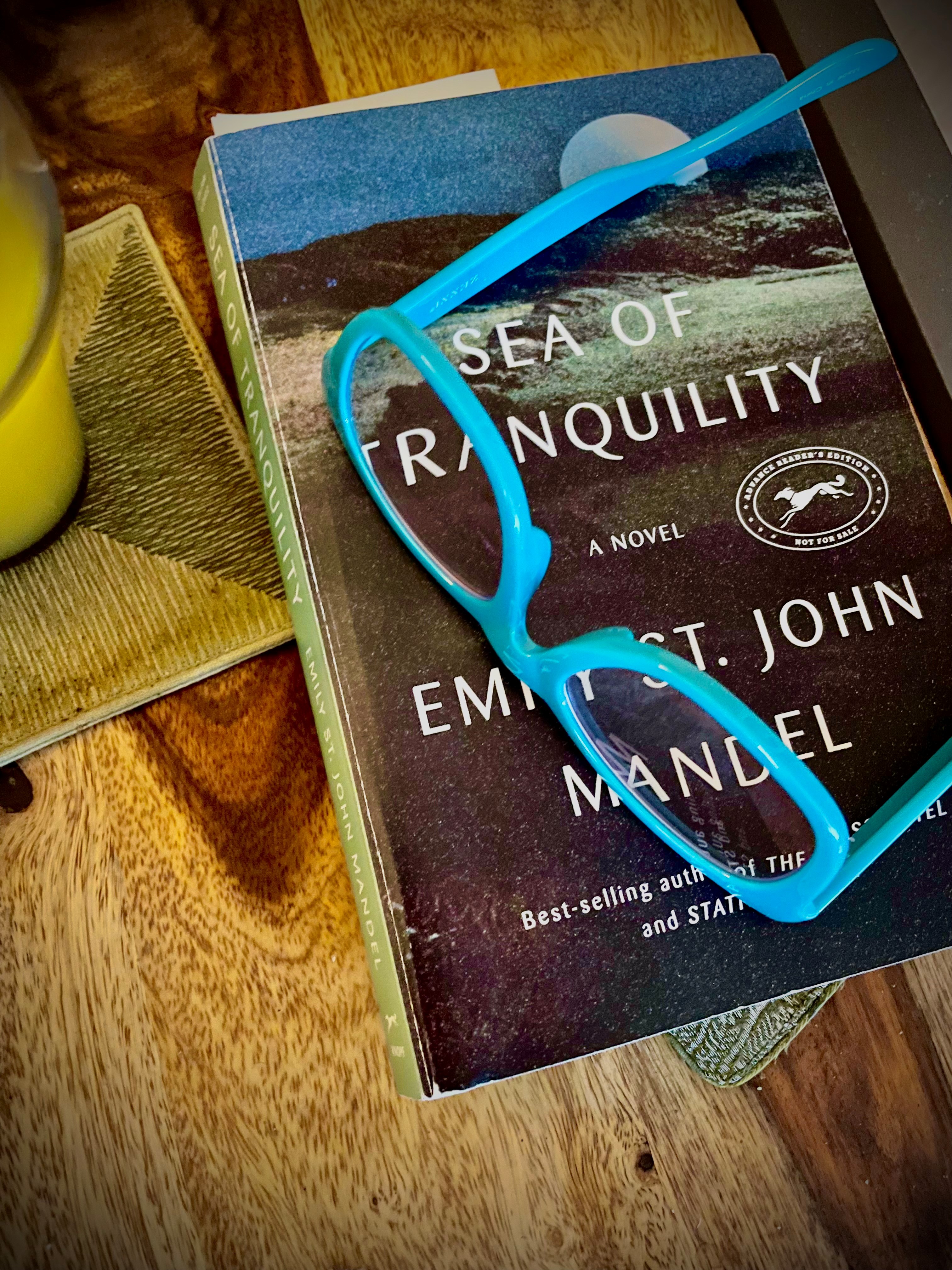 This year, guests of the annual Friends of the Library Spring Literary Luncheon will be introduced to author Emily St. John Mandel. You may be familiar with her previous novels, The Glass Hotel, Station Eleven or others. However, my first foray into her work was through the HBO adaptation of Station Eleven. And I was mesmerized. So, when presented with the opportunity to read Sea of Tranquility, I didn't hesitate.
Encountering new information or vocabulary while reading is a treasure; I keep a list of things that are unfamiliar and look them up during a pause in reading: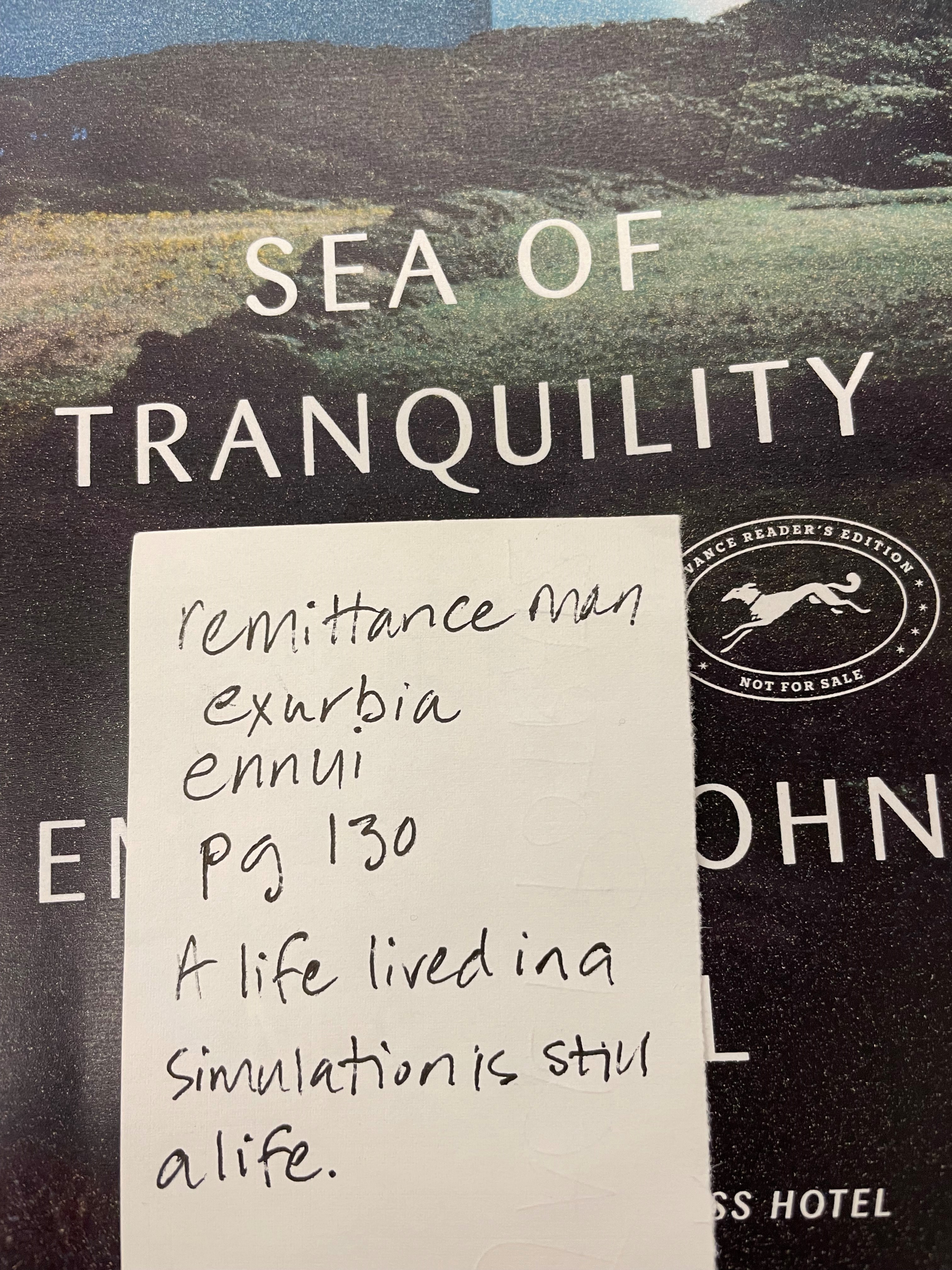 The acknowledgments reference Scoundrels, Dreamers and Second Sons by Mark Zuehlke, which I have already requested from the library to learn more about the history of remittance men.
Exurbia: the exurbs collectively; the region beyond the suburbs. Of course!
Ennui: a feeling of weariness and dissatisfaction.
Pg 130 (review copy/Bad Chickens section): "You'd want to speak to the letter writer in 1912, the video artist in 2019 or 2020, and the novelist in 2203." If anything, aren't you now curious about the segment in the book titled 'Bad Chickens'?
Hearing Emily St. John Mandel in conversation with Marcy Kearns is sure to further engage the mind and so, won't you please join us on Thursday, April 14, 2022?
This year the Spring Literary Luncheon will be offered as a hybrid event. Guests may choose to attend either in person or virtually.
In-person details - Event will be held at The Wisconsin Club, 900 W. Wisconsin Ave
11am - Social Hour, Book Sales, and Raffle | 12pm - Lunch and Program, with Book Signing to follow
Virtual details
Guests will join the event via Zoom - 12:45pm - Program begins