Attention Early Childhood Providers!
Join the Super Reader Squad this summer at the Milwaukee Public Library.
It's fun, free, and easy!
Encourage daily reading and learning all summer in every classroom to help kids build important literacy skills.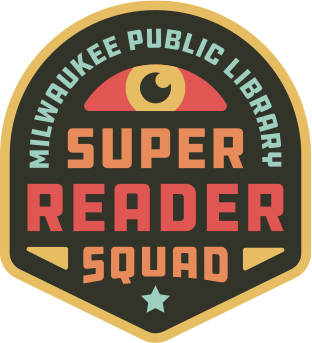 Hang up a tracker in each classroom
Encourage each classroom teacher to track the reading and learning of their students.
Teachers color in a space as they mix and match from our Read, Create, and Discover activities.

It's okay to split the reading into shorter 15-minute sessions. Just read every day!
Kids can read by themselves, read to each other, or listen to someone read.
---
Your program can join the Super Reader Squad and earn prizes, too. You can track all your students with one poster. Contact library staff at (414) 286-3093 or MPLSummer@milwaukee.gov to get officially signed up. Create a habit of daily reading!
You're never too young to be a Super Reader!
Babies, toddlers, and preschoolers should participate, too. Singing, rhyming, looking at pictures, playing with books, listening to a story…it all helps young children get ready to read.