Community Conversations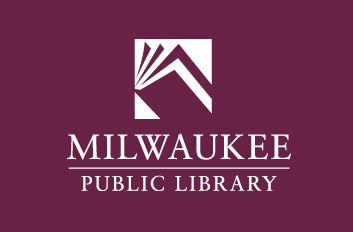 What brings you to your neighborhood library? Books? Programs? Technology? Join this informal conversation with City Librarian Joan Johnson and library staff to let us know why your library is important to you and what role it plays in your neighborhood. We want to hear from you in 2023!
Join us at your library...
Attend a conversation at a partner location...
Make your voice heard...
Contact your legislators to communicate your personal priorities for the services you'd like to see funded in the upcoming year's budget.
Send your note of support to the Joint Committee on Finance for the 2023-2025 biennial budget. Include this message along with your personal note:
I am writing to support a modest increase of $6 million for regional public library system aid in the 2023-2025 biennial budget, as well as cost-to-continue funding for BadgerLink, Newsline for the Blind, and contracts with providers of specialty library services from the Wisconsin Talking Book & Braille Library, Cooperative Children's Book Center, UW-Madison and Milwaukee Public Library.
Learn more about it...

---
Community Conversations
Mon., January 23, 6-7 pm
Martin Luther King
310 W. Locust St.

Wed., April 12, 1:30-2:30 pm
Tippecanoe
3912 S. Howell Ave.

Tues., January 31, 6-7 pm
Mitchell Street
906 W. Historic Mitchell St.
ASL and Spanish Interpreter available.

Sat., April 29, 1:30-2:30 pm
​Central
814 W. Wisconsin Ave.

Mon., February 13, 6-7 pm
Atkinson
1960 W. Atkinson Ave.

Tues., May 16, 6-7 pm
Center Street
2727 W. Fond du Lac Ave.

Sat., February 25, 3-4 pm
Bay View
2566 S. Kinnickinnic Ave.

Sat., May 20, 9:30-10:30 am
Villard Square
5190 N. 35th St.

Sat., March 11, 9:30-10:30 am
Washington Park
2121 N. Sherman Blvd.

Mon., June 5, 6-7 pm
Good Hope
7715 W. Good Hope Rd.

Mon., March 13, 1:30-2:30 pm
Zablocki
3501 W. Oklahoma Ave.
ASL and Spanish Interpreter available.

Sat., June 10, 11 am-noon
East
2320 N. Cramer St.

Tues., April 11, 1:30-2:30 pm
Capitol
3969 N. 74th St.