Treasures of the Rare Books Room: Decorative Art Portfolios by E. A. Séguy
Émile-Allain Séguy, whose name is often abbreviated to E. A. Séguy, was a French designer known for the vibrant ornamental patterns he created during the Art Nouveau and Art Deco movements of the 1920s. These designs were showcased in portfolios of pochoir prints that served as inspiration for decorative art, textiles, and fashion design. Pochoir was a popular printmaking technique in France in the 1910s-1920s. It was a labor-intensive process in which each layer of color would be applied by painting gouache or watercolor through a stencil. The results are dazzling! Each pochoir print is a work of art.
There is a case of mistaken identity with E. A. Séguy. The French designer Émile-Allain Séguy (1877-1951), is often confused with Eugene Séguy (1890-1985), a French entomologist who was active during the same period. Many researchers agree that it was Émile-Allain Séguy who produced eleven decorative portfolios of prints during the 1920s and early 1930s. The Milwaukee Public Library Richard E. and Lucile Krug Rare Books Room holds eight original pochoir portfolios of Séguy's prints.

Émile-Allain Séguy was heavily inspired by the beauty and patterns of the natural world. Today we are highlighting three portfolios in our Rare Book Collection: Insectes (Insects), Papillons (Butterflies), Bouquets et Frondaisons (Flowers and Foliage). As you can see, Séguy could produce both hyper-realistic depictions of insects along with decorative and abstract designs in bold colors.
Access to materials in the Rare Book Collection is currently unavailable due to Central Library's limited-service model, but we hope to be available by appointment soon. Please check the Rare Book Collection page on our website for updates. In the meantime, Séguy's Papillons portfolio is digitized and available online through the Biodiversity Heritage Library. If you are looking for books to check out from Milwaukee Public Library, here are some recommendations: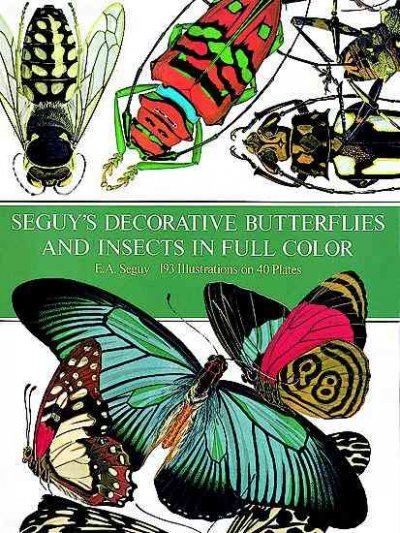 Séguy's Decorative Butterflies & Insects in Full Color and The Spectacular Color Floral Designs of E.A. Séguy are both books featuring Séguy's prints.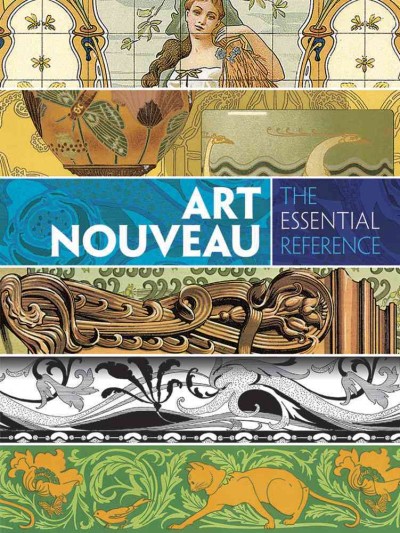 Art Nouveau: The Essential Reference includes some of Séguy's designs as well as other decorative artists of the Art Nouveau movement.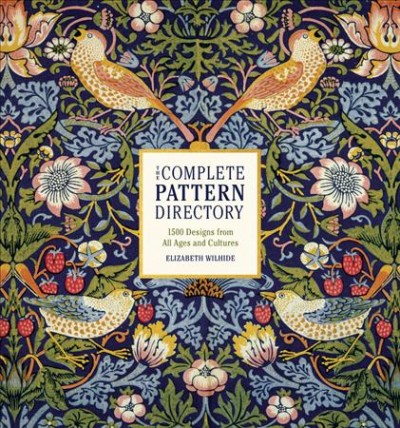 If you are interested in looking at decorative patterns from other artists or trying your hand at making your own patterns, there is The Complete Pattern Directory: 1500 designs From All Ages and Cultures by Elizabeth Wilhide and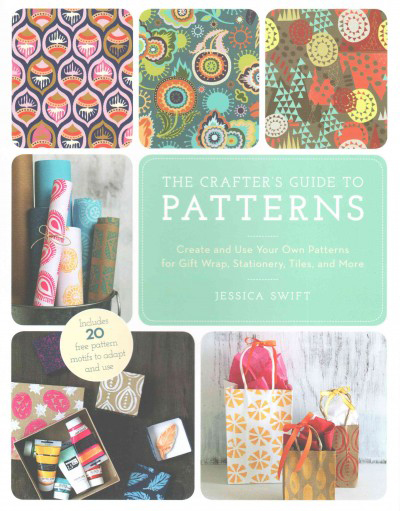 The Crafter's Guide to Patterns: Create and Use Your Own Patterns for Gift Wrap, Stationery, Tiles, and More by Jessica Swift.
View more Treasures of the Rare Books Room blog posts.