Volunteer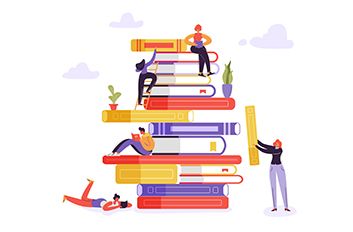 So you want to volunteer at the Library?
Thank you for caring about the library so much that you want to donate a precious resource – your time! Apply today and help the library build healthy families and vibrant neighborhoods - the foundation of a strong Milwaukee.
As a first step, fill out an online application or a paper application. If you are between the ages of 14 and 17, please complete the paper application as the signature of parent or guardian is required for all volunteer applicants under age 18. The Volunteer Coordinator will look over your areas of interest and process your application. When a volunteer opportunity arises that aligns with your schedule and interests we will reach out! You may be asked to participate in a phone interview as part of the application process.
There is so much interest in volunteering at the library that we usually have more volunteer applications than volunteer opportunities to fill. Thank you in advance for your patience if we can't find placement for you right away.
We can also use your help spreading the word about how great the library is to your friends and family! Talk to friends and neighbors, or help us amplify our message on social media by following us on our platforms and interacting with the posts. Inspiring others to come into our buildings, get library cards, and use our services is very helpful for the library.
---
When you volunteer at the library, you:
Learn more about the Library and get a behind-the-scenes look at our services and programs

Meet new people and make new friends

Strengthen your resume by gaining experience and learning new skills

Lower your stress and boost your happiness levels

Learn more about your community and connect with your neighbors

Complete a community service requirement for high school or college.
---
Questions about volunteering at the Milwaukee Public Library? Contact the Volunteer Coordinator at MPLVolunteer@milwaukee.gov.