Volunteer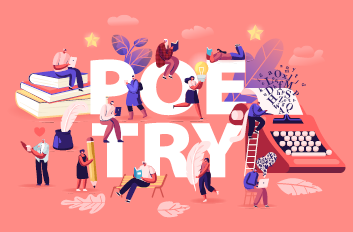 Volunteer Call for the Poet Laureate Nomination Committee
The Milwaukee Public Library is pleased to announce the 2021-2022 nomination process for the Milwaukee Poet Laureate Project. The Milwaukee Poet Laureate project, initiated in February 2000, is a program of the Milwaukee Public Library and funded by the Friends of the Milwaukee Public Library.
The start of a fresh Poet Laureate tenure calls for a new Poet Laureate Nomination Committee to recommend candidates, deliberate, and nominate a poet to serve as the Milwaukee Poet Laureate for a two-year term. Through special events, readings, and cross-disciplinary projects, each Poet Laureate aims to enhance life and build community through poetry during their two-year term. Members of the Poet Laureate Nomination Committee play a vital role in selecting prospective nominees and working collaboratively with fellow committee members to nominate a Poet Laureate for the 2022-2023 term.
---
Please review the documents listed below. If you are interested in serving on the Poet Laureate Nomination Committee please complete an Online Application or a Paper Application and send a Letter of Interest and/or C.V. which communicates your knowledge, experience, or expertise in literature, poetry, or spoken word to MPLVolunteer@milwaukee.gov no later than 5:00 PM on Wednesday, November 24, 2021.
---
Please feel free to reach out to us with any questions, comments, or concerns at MPLVolunteer@milwaukee.gov. We thank you in advance for your time and consideration.
Sincerely,
Marian Royal
Library Public Services Area Manager at Central and Poet Laureate Nomination Committee Chair
Kelly Bolter
Library Services Manager, Programming & Events and Poet Laureate Nomination Committee Co-Chair
Fawn Siemsen-Fuchs
Library Volunteer Coordinator