Wisconsin Saves Week @ Milwaukee Public Library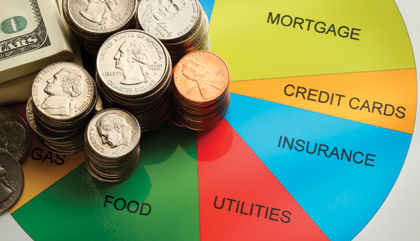 Now is the time to start practicing good saving habits. Wisconsin Saves Week is part of a national effort to assist Americans understand the importance of saving and provide assistance in meeting their savings goals.
Did you know:
The 2014 Annual National Survey Assessing Household Savings revealed that while most Americans are meeting immediate financial needs, they are worse off than several years ago.
Only about one-third of Americans feel prepared for their long term financial future.
68 percent reported that they are spending less than their income and saving the difference. Down from 73 Percent in 2010.
Nearly two-thirds of respondents (64%) said that they "have sufficient emergency savings to pay for unexpected expenses like car repairs or a doctor visit." Down from 71 percent in 2010.

Free Workshops
In partnership with the Wisconsin Women's Business Initiative Corporation (WWBIC), Milwaukee Public Library is offering a series of FREE workshops to help you learn how to start saving now.
Making Every Penny Count
Learn how to create a simple budget and manage household spending.
Monday, February 23, 6-7 p.m., Forest Home Library, 1432 W. Forest Home Ave. (in Spanish)
Tuesday, February 24, 6-7 p.m., Central Library, 814 W. Wisconsin Ave., Community Room 1
Tech Tips to Save
Save money using your smart phone and computer! Learn about apps and programs to help you manage your budget and keep your spending down.
Wednesday, February 25, 6-7 p.m., Zablocki Library, 3501 W. Oklahoma Ave.
Investing Basics to Live Your Best Life
Can you afford to invest in your future? Learn about the tools available and basic investing concepts that will get you started.
Saturday, February 28, 10:30-11:30 a.m., Villard Square Branch 5190 N. 35th St.
Visit Wisconsin Saves for more information on Wisconsin Saves Week and Pledge to Save today!