Tippecanoe Time Capsule
The memory wall the community signed the last week before Tippecanoe library closed for renovation, along with other Tippecanoe memorabilia, has been put in a time capsule. Branch Manager Chris Gawronski arranged with the construction crew to enclose the capsule within an old book drop.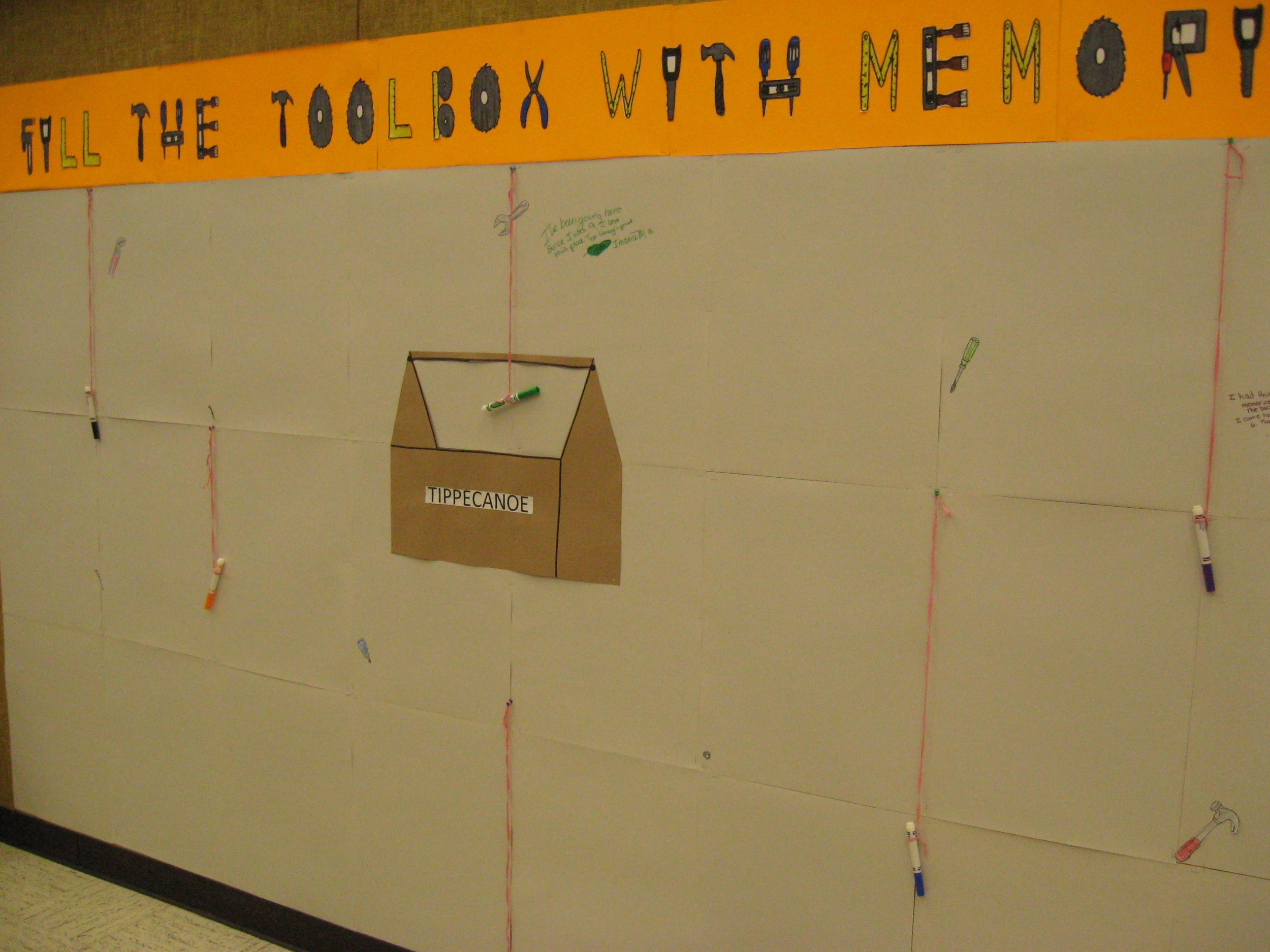 The renovation continues to make progress and walls are now going up. We will be opening the newly renovated library later this year.
Don't forget you can still visit us at our temporary location in the Copper Kitchen banquet hall across the street to request and check out materials, sign up or get prizes for summer reading (for children, teens and adults) and use laptops.