An Enchanting Evening at the East Branch Book to Art Club!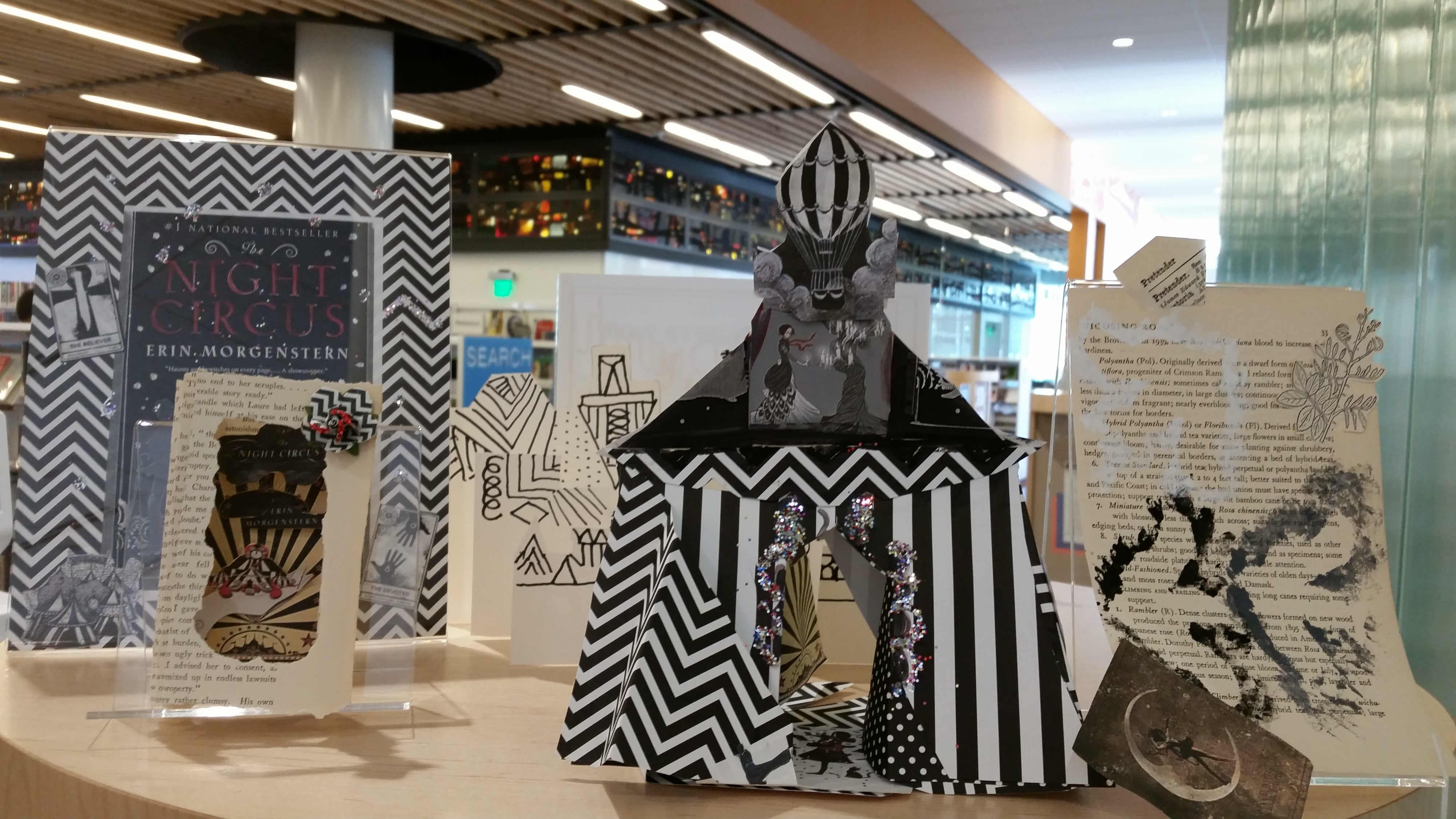 The East Branch Book to Art Club featured The Night Circus by Erin Morgenstern for its latest meeting. Registrants met to discuss the book, featuring a mysterious circus and a pair of star-crossed magicians, while creating a recycled book-page craft.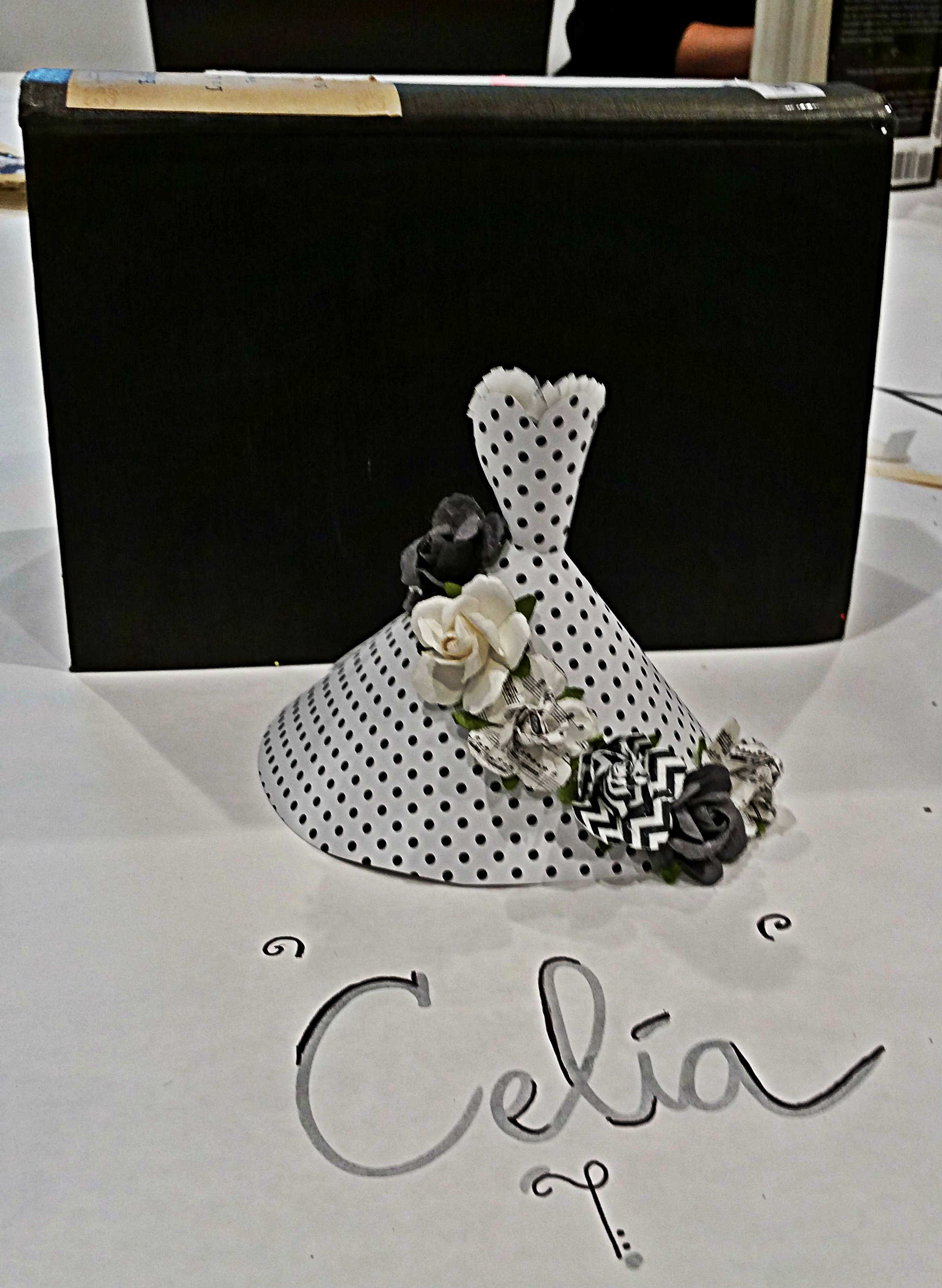 Our patrons loved the novel and had a brilliant time crafting a variety of projects. Many spun off of the original activity resulting in the construction of mobiles, pop-ups, collages, a mini-book and a perfect paper dress!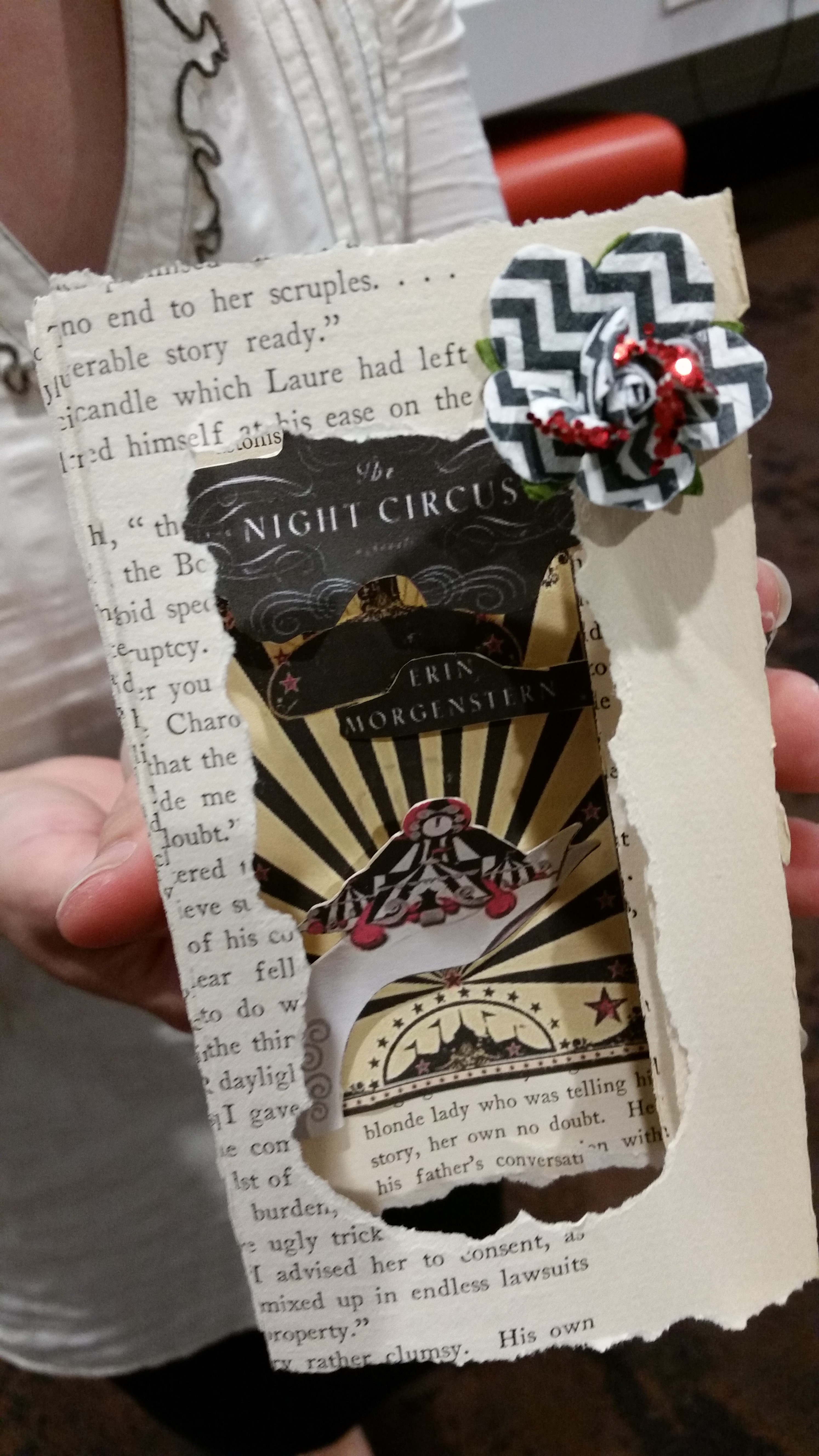 We even brought GLITTER into the library, and it was well worth the sparkly clean-up!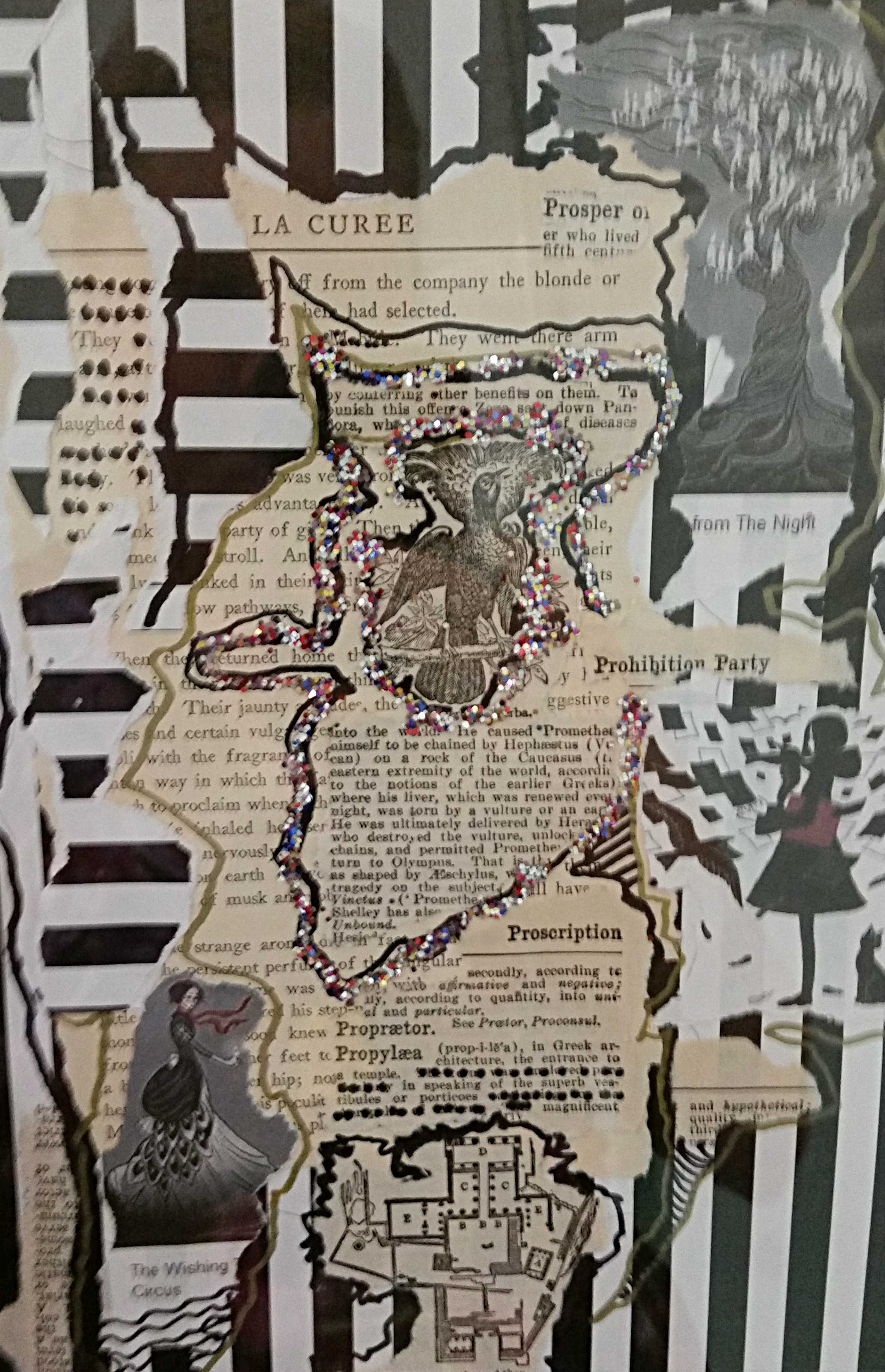 These projects will be on display at the East Branch Library for two weeks. Drop in to see them and to register for the Club's next session!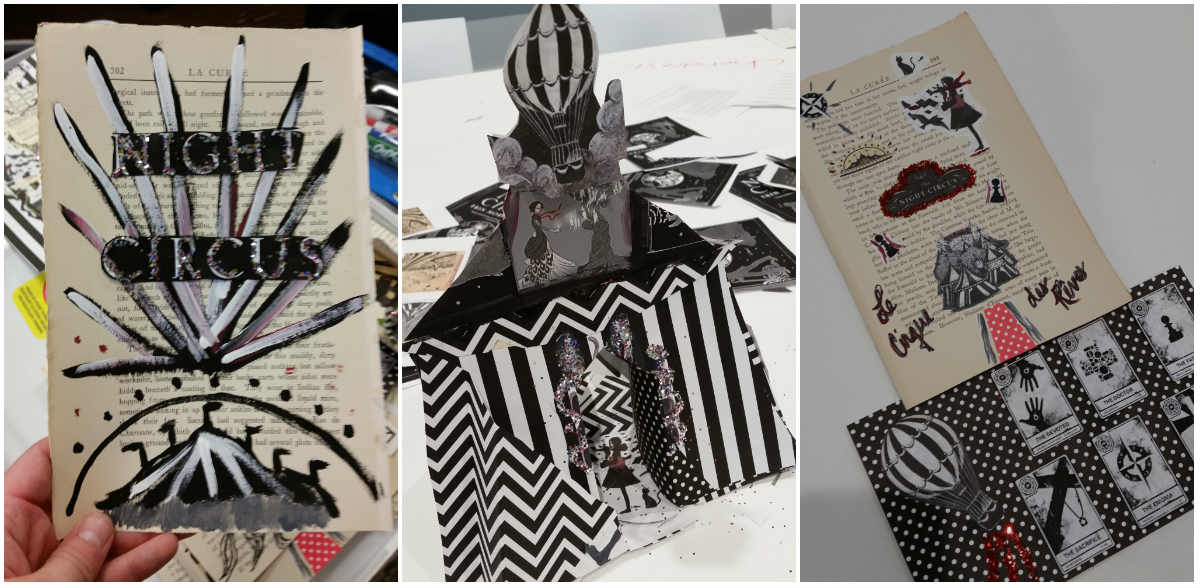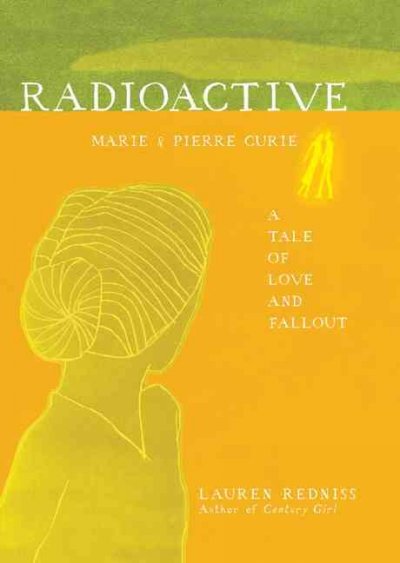 The Book to Art Club will meet again on Tuesday, August 25th at 6pm. The featured book is Radioactive : Marie & Pierre Curie, a tale of love & fallout, written and illustrated by Lauren Redniss.
Copies of the book are available at the East Branch Welcome Desk, or place a hold through CountyCat. Space is limited, and pre-registration is required. You won't want to miss it!
To see more inspiring book to art crafts, check out the MPL Book to Art Club Pinterest Board!