Doors Open to Historic Milwaukee
September always brings with it a feeling of nostalgia in Milwaukee because of the annual Doors Open Milwaukee event organized by Historic Milwaukee that celebrates Milwaukee's neighborhoods, architecture, and history. Milwaukeeans get an opportunity to look inside local landmarks, commercial buildings, gardens, galleries and more!
In the spirit of looking back at Milwaukee's history we wanted to highlight Milwaukee Public Library's Remember When Collection! Milwaukee Public Library has long been a participant in keeping the past alive in our city. From 1963 through 1994 library staff collaborated with the Milwaukee Journal by creating a newspaper feature titled "Remember When…" published in the Green Sheet, a whimsical 4-page section of the paper that contained humor columns, comic strips, puzzles, and stories.
"Remember When…" was prepared by Milwaukee Public Library staff to highlight Milwaukee's rich and colorful past as preserved in the Historic Photo Collection at Central Library. Library staff selected historic photos from the Local History Collection, supplemented by favorite photos sent in by readers. Staff researched the topic and wrote a brief description that furthered the readers' appreciation for Milwaukee's heritage.
Dan Chabot was editor of the Green Sheet from 1981 until 1994 when it was discontinued by the Milwaukee Journal. Chabot gave a presentation titled "Remember When...Everyone Read the Green Sheet?" on May 10, 2014 at Central Library where he reminisced about the "Remember When…" feature:
"The Green Sheet and the library enjoyed a long relationship through this popular feature which ran in the Green Sheet for 31 years, a total of 2,279 installments. Drawing on the library's vast files we brought the past to life in a cavalcade of vanished icons, architecture, people, cultural events, and customs."
Here are some highlights from the "Remember When..." collection that are related to some of the locations featured in Doors Open Milwaukee 2021: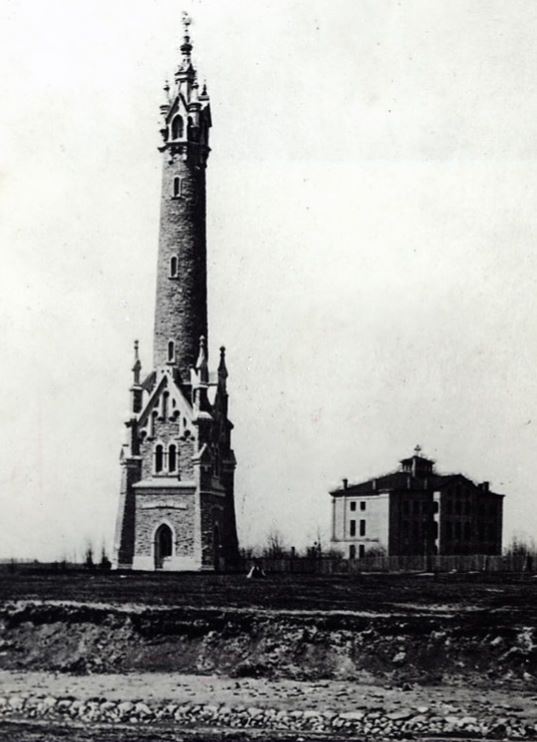 Milwaukee Water Works North Point Water Tower located at 2288 N. Lake Dr. was placed in service on September 14, 1874. This Remember When... published in 1966 highlights the old St. Mary's Hospital that once stood next to it.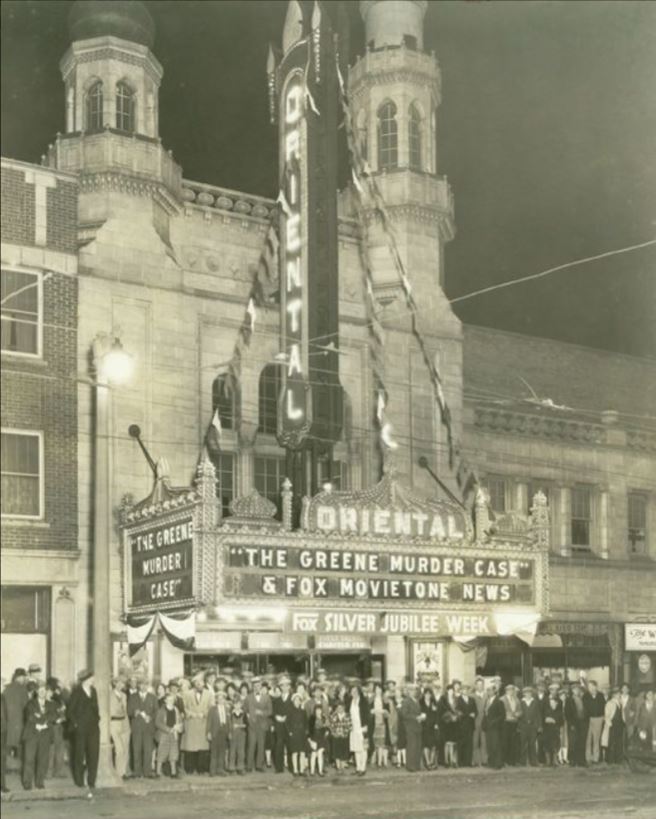 The Oriental Theatre located at 2230 N. Farwell Ave. was designed by the Milwaukee architectural firm Dick & Bauer and constructed by Saxe Amusement Enterprises in 1927. Remember When... Milwaukee's Oriental Theatre was new?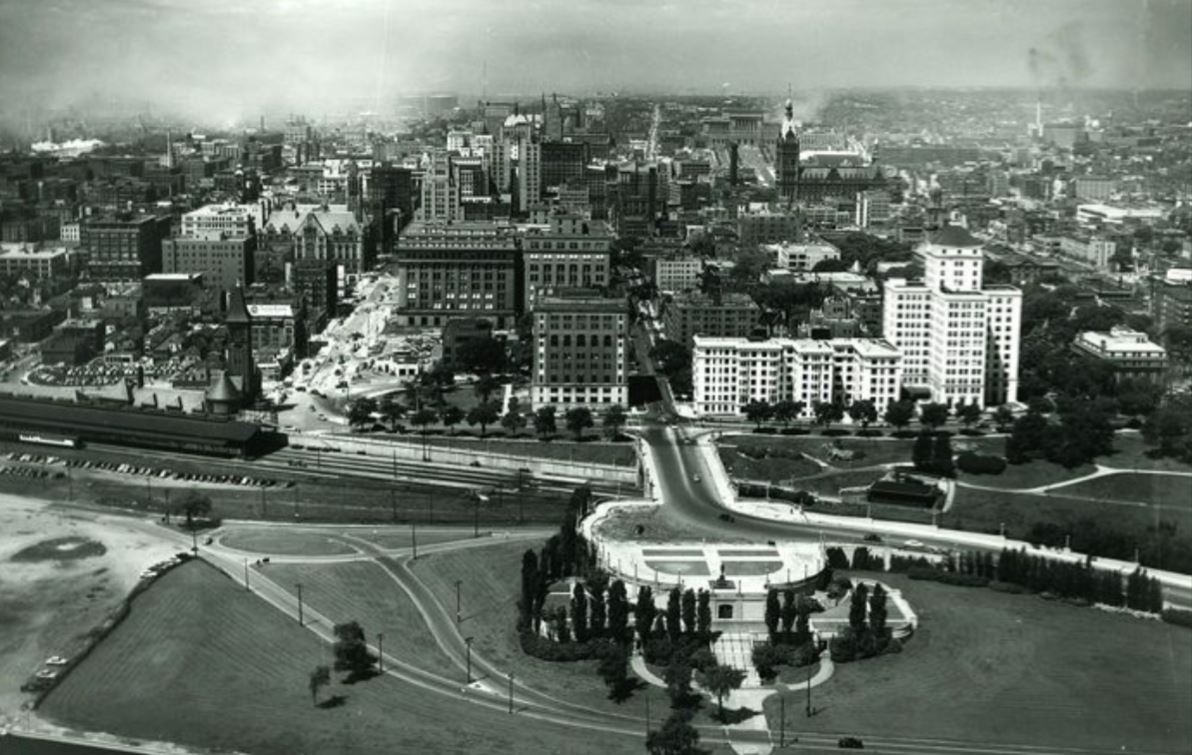 The War Memorial Center located at 750 N. Lincoln Memorial Dr. was designed by Eero Saarinen and dedicated on Veterans Day, 1957. Remember When... the Memorial Center site looked like this?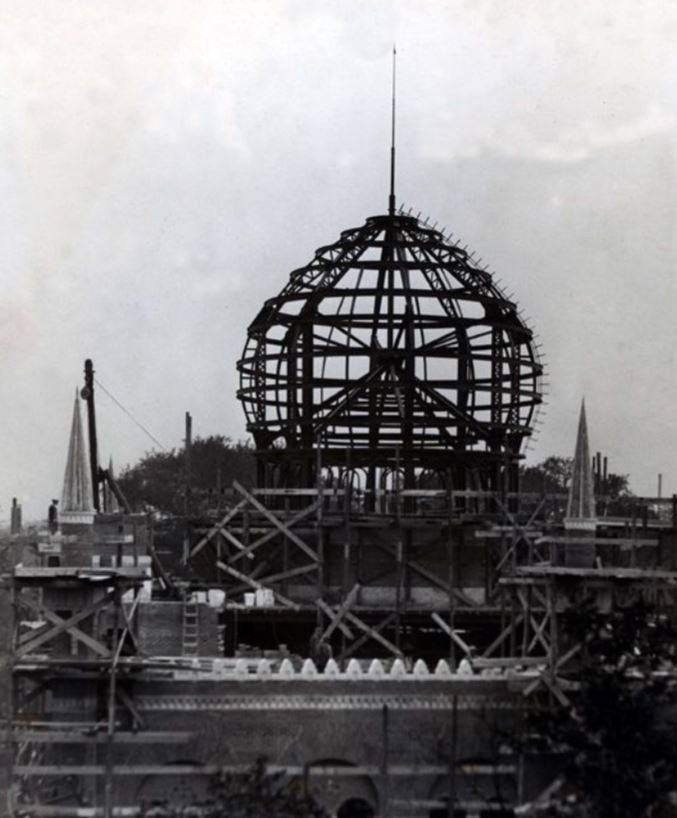 The Tripoli Shrine Center located at 3000 W. Wisconsin Ave. is an architectural masterpiece patterned after the famed Taj Mahal in India. Construction on it began in 1925 and was completed in 1928. Remember When... the Tripoli Temple was being "domed"?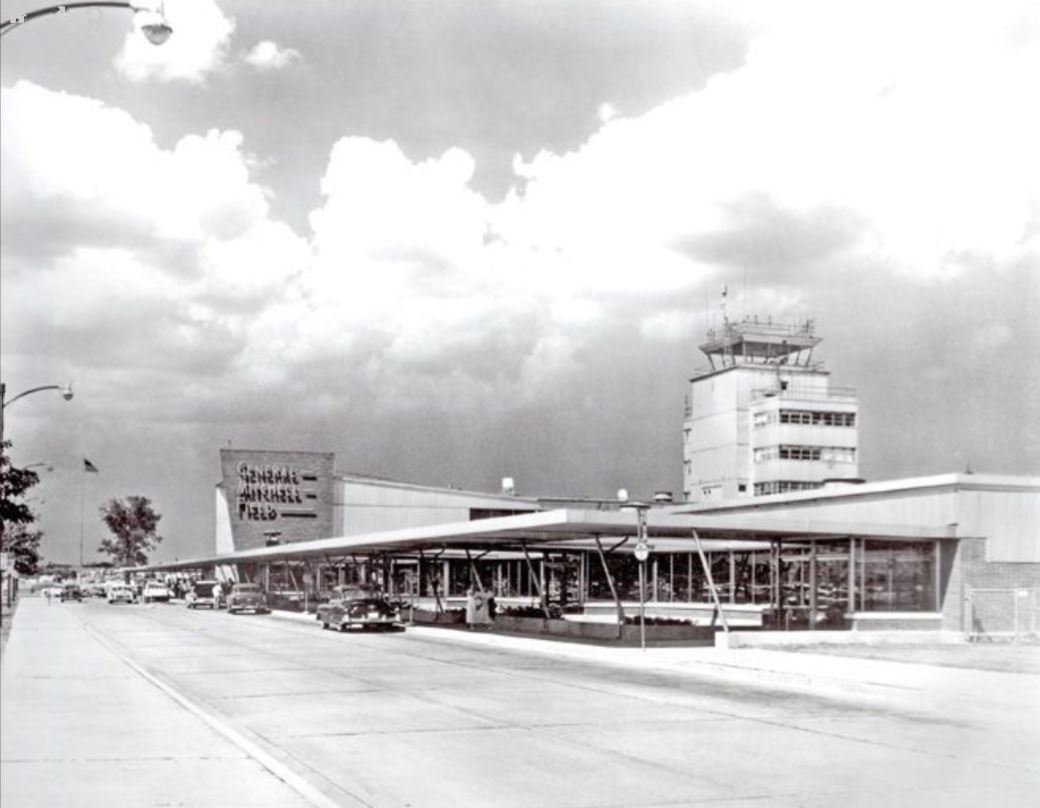 The Mitchell Gallery of Flight is a non-profit aviation museum located inside Milwaukee Mitchell International Airport. During Doors Open Milwaukee 2021, visit the off-site Museum Annex and Archives Building on the southwest corner of the airport at 300 E. College Ave. Explore artifacts relating to Wisconsin aviation and learn about the amazing people responsible for our rich Wisconsin flight heritage. Remember When... Mitchell Field had a canopy?
To conclude our tour of the history of several Milwaukee Landmarks here are a few remembrances about Milwaukee Public Library: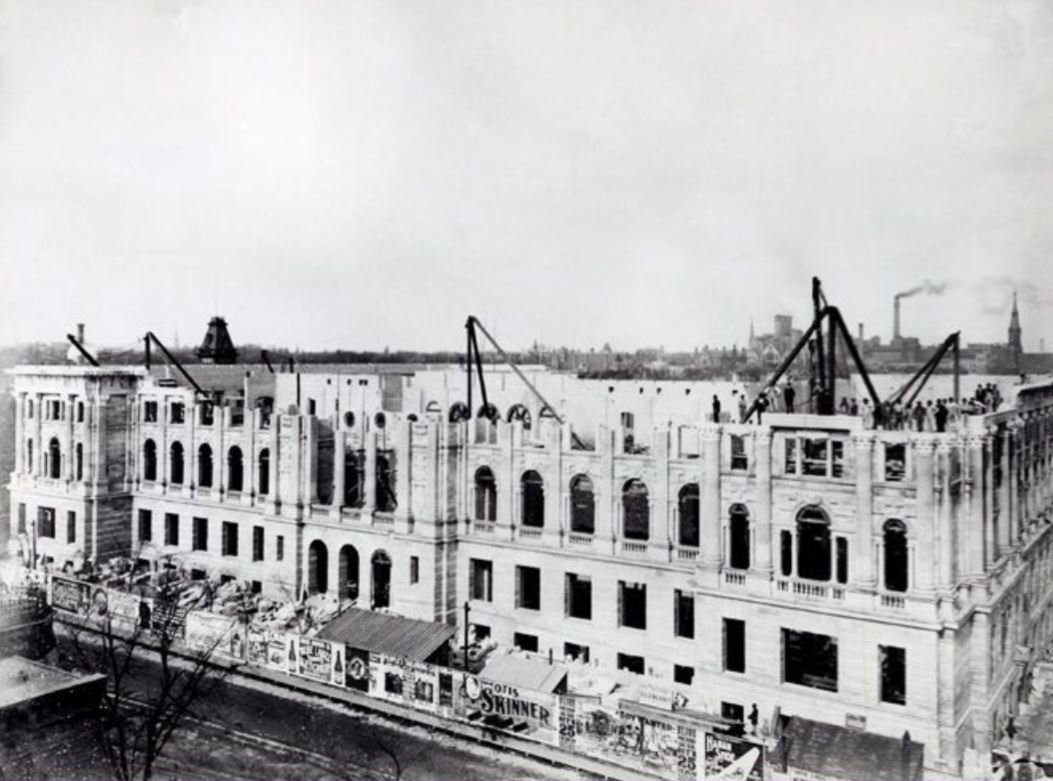 Remember When...the library was built? Construction began on the Central Library in 1896, and the doors were opened on October 4, 1898. The building was home for both the Central Library and the Milwaukee Public Museum until 1963, when the museum moved to its own new building.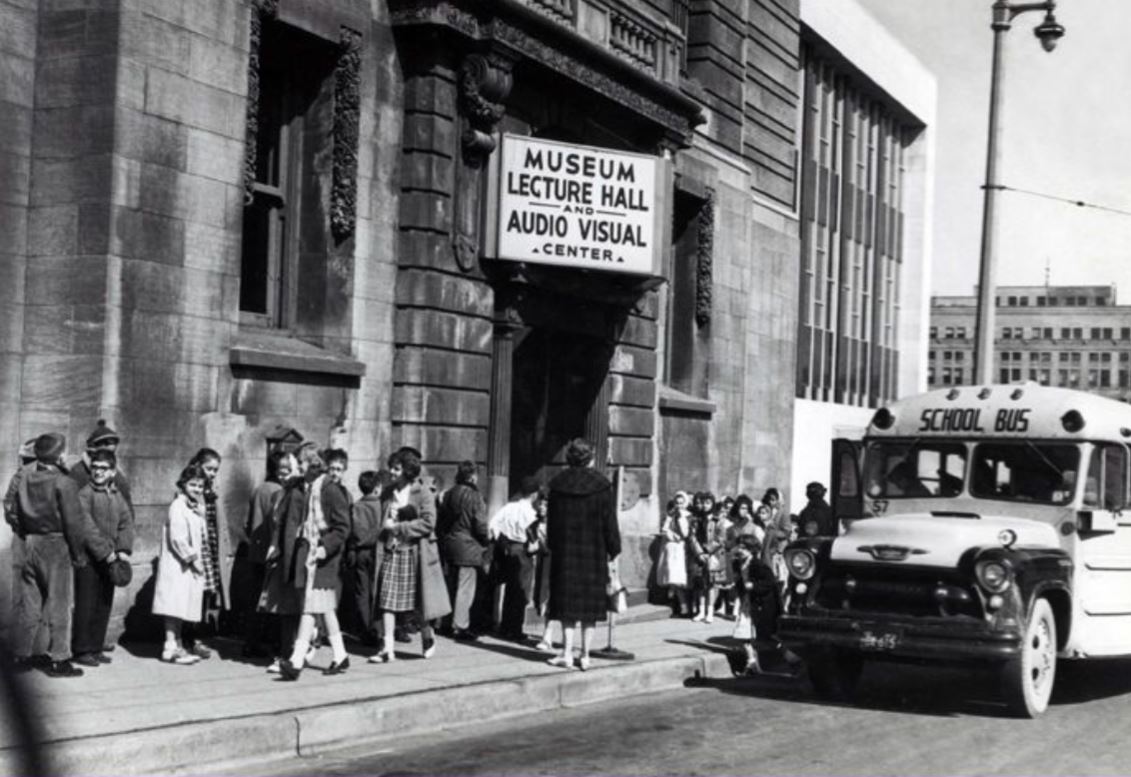 Speaking of the Public Museum, Remember When… class visits to the museum began at the lecture hall? Now known as Milwaukee Public Library's Centennial Hall.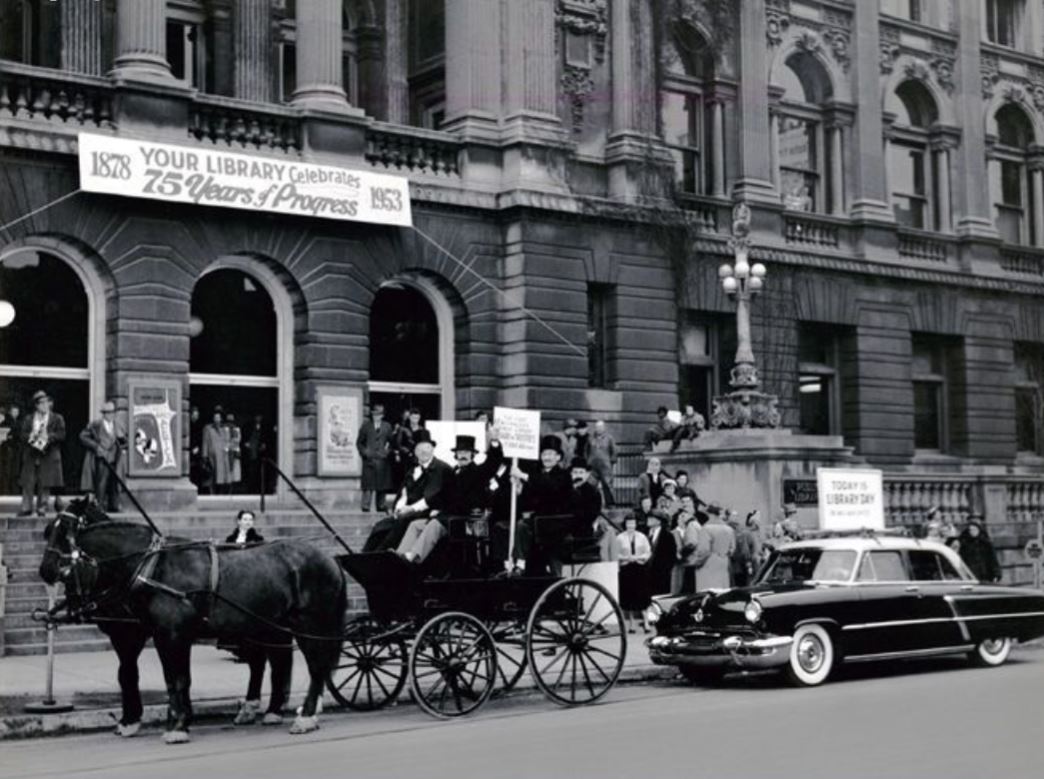 Finally, Remember When… the library celebrated its 75th birthday? This photograph captures the celebration held outside Central Library on March 11, 1953 in observance of the first regular meeting of the library trustees on that day in 1878.
Be sure to check out the Remember When digital collection that provides a selection of these nostalgic snapshots.
To dive even deeper, you can browse the Milwaukee Historic Photos digital collection that is continually being updated and currently has over 13,000 photographs available to view online!