Black Love Matters
Celebrate Black History Month, Black love, and Valentine's Day with these swoon-worthy picks from your Milwaukee Public Library Collection. Whether you are looking to be swept away on an epic adventure, to have a laugh, or to enjoy something short, sweet, and steamy, Milwaukee Public Library has something for you!
Fake Dating Rom-Coms to Make You LOL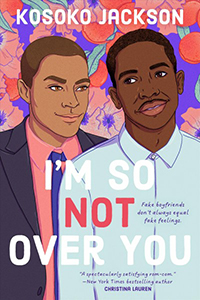 I'm So (not) Over You by Kosoko Jackson - print on CountyCat
Kian asks his ex-boyfriend to pretend they are back together for the society wedding of the season in this swoony romantic comedy from debut author Kosoko Jackson.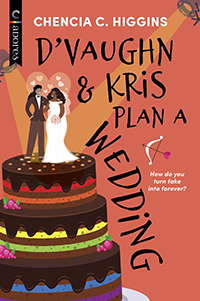 D'Vaughn and Kris Plan a Wedding by Chencia C. Higgins - print on CountyCat
Both Kris and D'Vaughn hope pretending they are engaged for the reality show Instant I Do will help their personal and professional lives but soon develop real feelings while convincing everyone who is watching they are really in love.
All the Emotions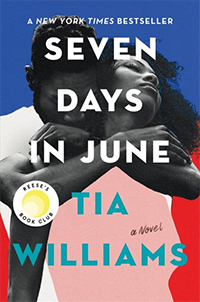 Seven Days in June by Tia Williams - print on CountyCat
Childhood sweethearts torn about by pain and trauma reunite years later when they are both onstage at a book festival. Heart-wrenching and beautifully written.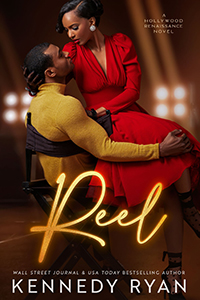 Reel by Kennedy Ryan - print on CountyCat
Actress on the cusp of fame falls for the director of the film set to launch her career, despite both of their efforts to keep feelings out of their work. Lush Hollywood settings and deft handling of main character Neevah's lupus.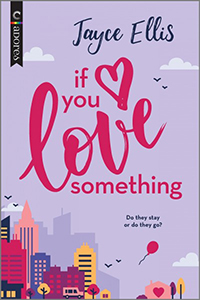 If You Love Something by Jayce Ellis - print on CountyCat
Oops, celebrity chef DeShawn and local restaurant owner Malik's divorce never went through. A nosy granny and two adorable dogs might just make sure the divorce stays invalid too. A lovely and emotional second-chance romance.
Historical Romance Adventure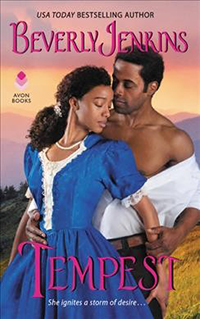 Tempest by Beverly Jenkins - print on CountyCat
Shooting your future husband may not be the best way to start off a mail-order bride marriage, but Regan Fontaine finds herself with high hopes after finally meeting the handsome doctor she's supposed to wed, regardless of the bullet she put in his shoulder.
Quick and Steamy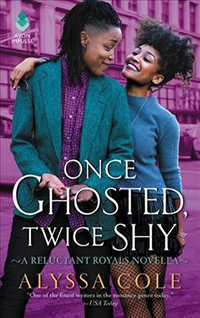 Once Ghosted, Twice Shy by Alyssa Cole - print on CountyCat
Back in NYC for a well-deserved break from her demanding job managing the affairs of the Prince of Thesolo, Likotsi is also hoping to finally forget the woman she fell in love with last year, but a stalled subway train and fate have other plans for Likotsi..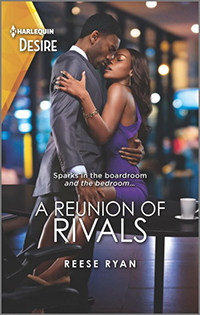 A Reunion of Rivals by Reese Ryan - print on CountyCat
A trope-tastic and delicious category romance featuring business rivals, bourbon, and second chances.
Bring your Headphones: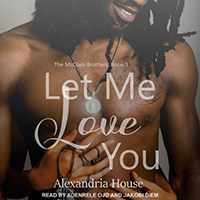 Let Me Love You by Alexandria House, read by Jakobi Diem & Adenrele Ojo - in eAudiobook on HooplaDigital
An apprentice jeweler and single mom sparks with a new client, a famous and extremely successful rapper. Both of their previous relationships have been toxic, can Jo and Everett trust in the hope this time, it might be something real?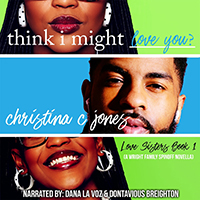 I Think I Might Love You by Christina C Jones, read by Dana La Voz & Dontavious Breighton - eAudiobook on HooplaDigital
Jaclyn is hoping to escape to her sister's empty apartment after a bad breakup, but encounters a stranger who is actually subletting, and they do not get off on the right foot. Put together veterinarian Kadan's clinic also turns out to be the only place Jaclyn can serve her community service for a previous mishap with the law. Laugh out loud funny.