Coronavirus (COVID-19) Information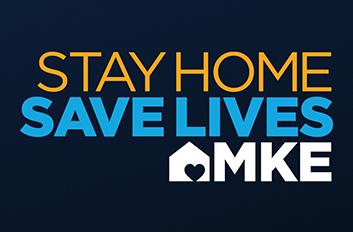 TO REDUCE THE SPREAD OF COVID-19, ALL MILWAUKEE PUBLIC LIBRARIES ARE CLOSED TEMPORARILY UNTIL FURTHER NOTICE.
​
On March 16, in consultation with Milwaukee's Commissioner of Health, the Mayor, and members of the Board of Trustees, Milwaukee Public Library made the heartbreaking decision to close all locations to the public. With the new Stay at Home orders issued from both the city and the state, our reopening date has been postponed until further notice. Please know we are still here, available to help you and to make sure you have access to the many resources available through www.mpl.org
Please note the following:
Programs, events and meeting room reservations have been cancelled through May 1.
All materials currently checked out will be automatically extended until June 1.
All fines incurred during this period will be waived.
Library cards that expire during this time will be automatically renewed.

MPL will continue to get daily guidance from Milwaukee Health Department officials, who continue to work closely with the U.S. Centers for Disease Control and Prevention, the Wisconsin Department of Health Services, and other federal, state and local partners to monitor and respond to the Coronavirus Disease 2019 (COVID-19) outbreak.
---
Ask a Question
Chat and email service will continue Monday through Friday from 9 a.m. – 5 p.m. while we are closed to the public. *Chat and email service will not be available on Friday, April 10; services are suspended due to Good Friday.
There will be no weekend chat and email service available.
---
Keep Yourself and Your Community Healthy
The health and safety of our patrons and our staff are top priorities for MPL. As we continue to monitor the COVID-19 situation, we remain in contact with state and local authorities so that we can continue to provide a safe and healthy environment at all of our locations and program sites.
Cover your mouth with a tissue or your upper sleeve when coughing or sneezing.
Discard used tissues immediately.
Wash your hands often for at least 20 seconds with soap and water or use hand sanitizer that is 60–90% alcohol-based.
Avoid touching your eyes, nose, or mouth with unwashed hands.
Practice social distancing. Try to keep an optimal six-foot distance from other people.
Stay home if you are not feeling well or experiencing flu-like symptoms. Contact your doctor.
Remember, MPL provides a vast range of online services you can access from anywhere with your library card and PIN.
For more information, please visit:
Centers for Disease Control and Prevention (CDC):
City of Milwaukee Health Department:
Wisconsin Department of Health Services: