MPL Digital Library
Milwaukee Brewers and Braves
Jump to: More Information - Order Information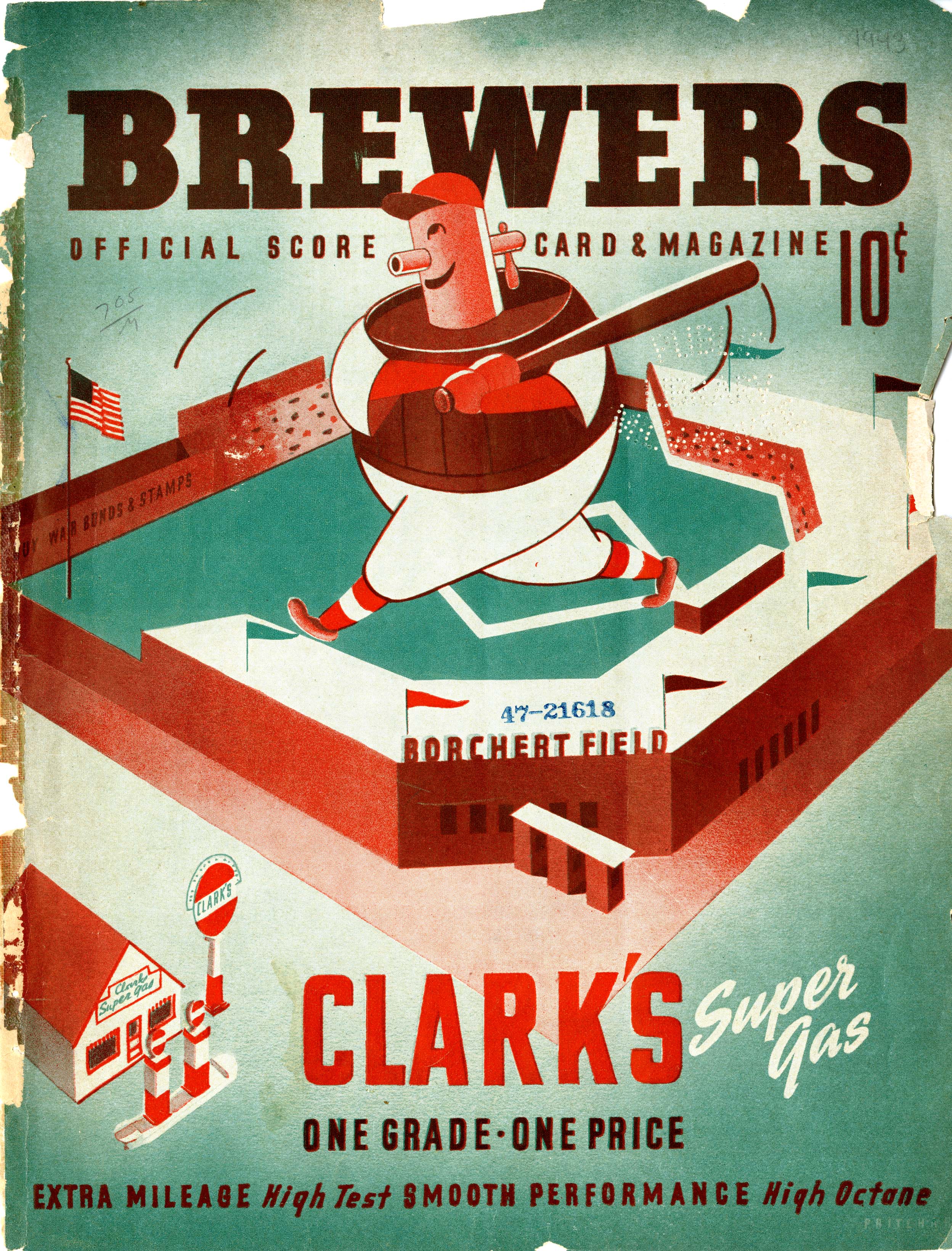 This collection contains various publications and ephemera, such as rosters, scorecards, and newsletters of Milwaukee baseball teams. Included are the Milwaukee Brewers (minor league), Milwaukee Braves, and Milwaukee Brewers (major league). Some sources contain offensive images and language; discernment is left to the individual.
Back to all Digital Collections
---
More Information
The Milwaukee Brewers were one of the original teams when the American League was formed in 1901. However the team left for St. Louis after only one season. The Milwaukee Brewers of the minor league American Association took their place and played in Milwaukee from 1902-1952. Major League Baseball returned to Milwaukee when the Boston Braves moved to Milwaukee the following year. The Milwaukee Braves played in the National League from 1953-1965 and then moved to Atlanta at the end of the season. The Braves won their only Milwaukee-based World Series championship in 1957 (they've won four as a franchise). After only playing one season in Seattle, the Pilots moved to Milwaukee and became the Brewers in 1970, playing in the American League once again. In 1998, the Brewers switched to the National League where they continue to play today.
---
Order Information
Copies of the images in this collection may be purchased. Orders must be placed online, using your Special Collections account. The images are delivered electronically. The cost is $20 for the first 1-5 images in the same order (each additional image above 5 costs $4 per image) for 300dpi TIFs or 600dpi TIFs, plus tax for Wisconsin residents. If you have any questions, please contact mplarchives@milwaukee.gov.
Important Copyright Information
By providing or allowing reproduction of materials from the collections, the Milwaukee Public Library does NOT grant permission to publish or exhibit. Reproductions are provided for personal research purposes only. They may not be copied or distributed. Written permission to publish must be obtained from copyright or literary rights owner and from the library for any publication or commercial use of copies. The researcher is responsible for compliance with the US Copyright Code (title 12 USC) and privacy rights outlined in Title 45 CFR 46. For information on permission to publish, please contact the Photo Librarian at mplarchives@milwaukee.gov.