MPL Digital Library
Socialist Party Photographs
Jump to: More Information - Order Information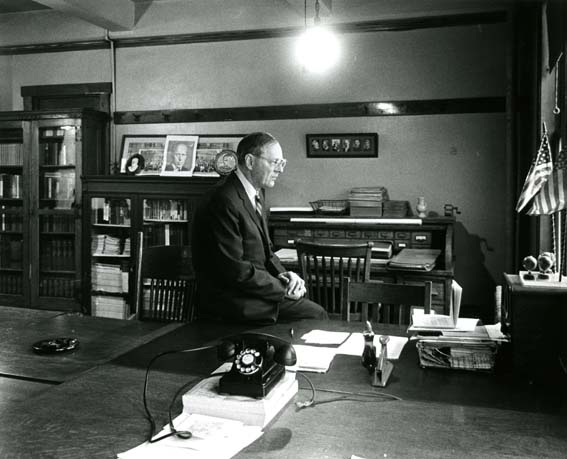 A collection of photographs of various Milwaukee-area Socialists and activities, primarily from the 1920s-1940s.
Back to all Digital Collections
---
More Information
This collection contains various photographs related to the Socialist Party. Most of the photos are individual portraits of party members, group photos, or events. The photos range in size and many are undated, though the majority are most are likely from the 1920s-1940s, but some later ones are present as well. Also included are paper reproductions of various portraits, most likely used for publication purposes.
Individuals such as Victor Berger and Frederic Heath helped bring socialism to Wisconsin. Along with marches and publications, including the Milwaukee Leader, socialism took hold in Milwaukee. In 1910, Emil Seidel was elected mayor, along with 21 aldermen, 10 county supervisors, and 2 judges. Other mayors, Dan Hoan and Frank Zeidler, followed and helped make Milwaukee a socialist stronghold in the United States.
---
Order Information
Copies of the images in this collection may be purchased. Orders must be placed online, using your Special Collections account. The images are delivered electronically. The cost is $20 for the first 1-5 images in the same order (each additional image above 5 costs $4 per image) for 300dpi TIFs or 600dpi TIFs, plus tax for Wisconsin residents. If you have any questions, please contact mplarchives@milwaukee.gov.
Important Copyright Information
By providing or allowing reproduction of materials from the collections, the Milwaukee Public Library does NOT grant permission to publish or exhibit. Reproductions are provided for personal research purposes only. They may not be copied or distributed. Written permission to publish must be obtained from copyright or literary rights owner and from the library for any publication or commercial use of copies. The researcher is responsible for compliance with the US Copyright Code (title 12 USC) and privacy rights outlined in Title 45 CFR 46. For information on permission to publish, please contact the Photo Librarian at mplarchives@milwaukee.gov.