Collaborative City
"What is your life's blueprint?" - Dr. Martin Luther King Jr.
Together we're building a city! Print a copy of the PDF shown below to draw a street view of a city block you create, fill out the form below, and upload your final entry.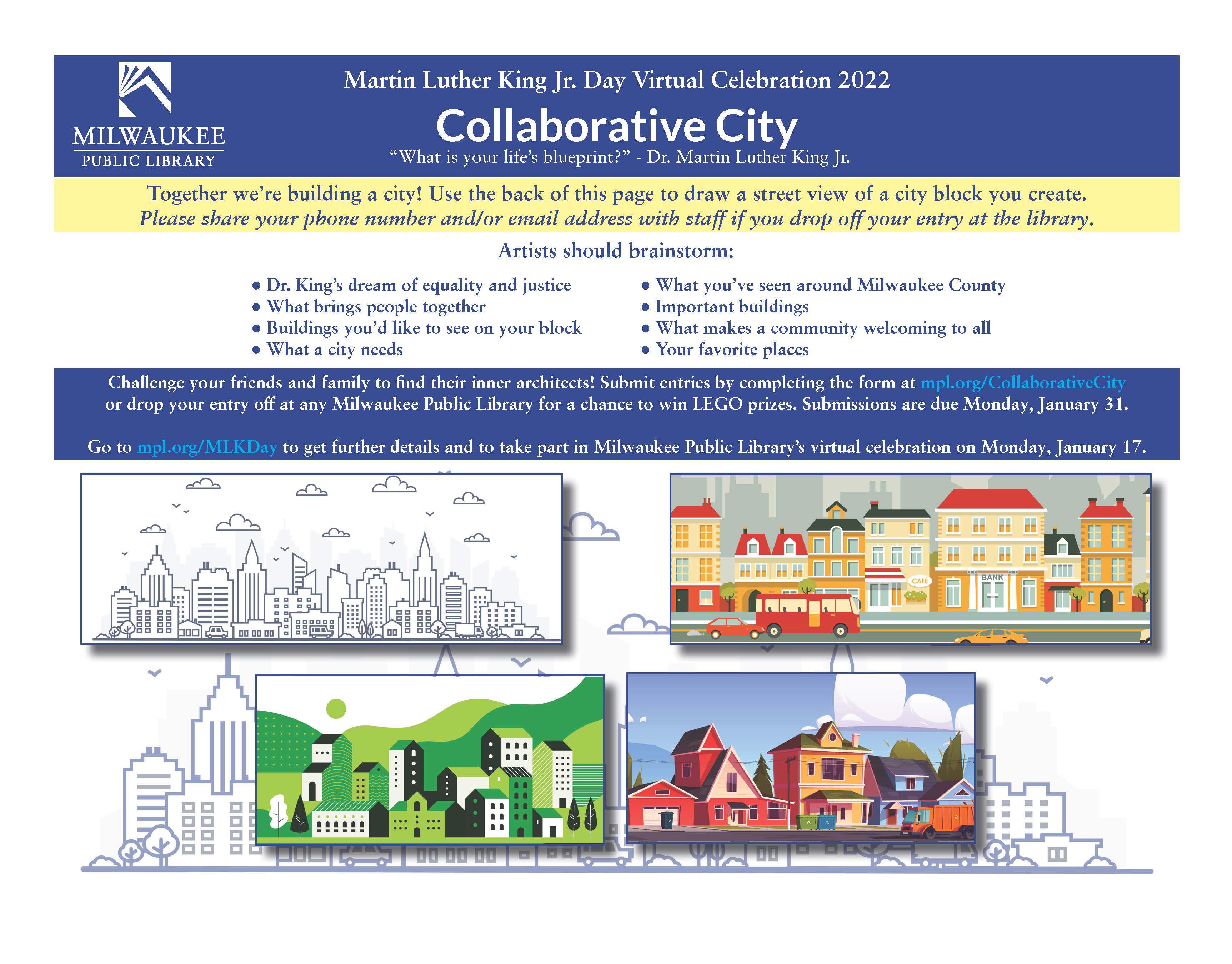 Artists should brainstorm:
Dr. King's dream of equality and justice
What brings people together
Buildings you'd like to see on your block
What a city needs
What you've seen around Milwaukee County
Important buildings
What makes a community welcoming to all
Your favorite places

Challenge your friends and family to find their inner architects! Submit entries by filling out the form below and uploading your completed Collaborative City. Or drop your entry off at any Milwaukee Public Library.
Submissions are due Monday, January 31, 2022.
---