Teen Advisory Board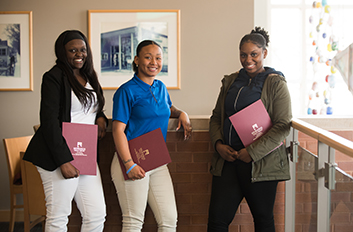 Applications are now closed for the 2018-2019 school year. Please check back in the Fall of 2019, or speak with a librarian for other opportunities.
---
Have Fun, Get Involved, Make a Difference @ Your Library!
The Milwaukee Public Library invites YOU to join its Teen Advisory Board (TAB).
Being a Teen Advisory Board member is a great way to:
Earn volunteer/community service hours
Earn a stipend for participating ($100 per semester, $200 total)
Design and lead library programs
Advise on big library projects
Food, games, friends and fun at every meeting!
To qualify for TAB a membership and stipend, candidates must:
Be entering grades 8-12 for the 2018-2019 school year
Attend 3 out of 4 meetings each semester
Volunteer for an additional 12 hours per semester at the library helping out with fun programs!
Monthly TAB Meetings:
Spring meetings are TBD.
---
The Milwaukee Public Library Teen Advisory Board is sponsored by the Milwaukee Public Library Foundation.