About MPL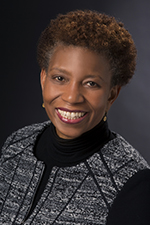 Welcome from City Librarian Paula Kiely
Summer Reading is in full swing at the library. Children and teens have signed up and are reading with help from family, friends and librarians. Parents understand the importance of preventing the summer slide by keeping their children involved in reading throughout the summer months.
One of the best ways to encourage children to read is by example. What better example can you provide than to join the adult summer reading program - Book by Book.
The Book by Book Adult Summer Reading Program supports the library's goal of creating a city of readers and lifelong learners by encouraging adults to read based on their interests, visit the library during the summer, and model positive reading habits. Past program participants have shared that the program helped reignite their passion for reading with the added benefit of fun prizes.
Read or listen to five books between now and August 30, 2019 and be entered to win a membership for Milwaukee Film and other fun prizes.
Need some reading suggestions? Check out the lists of books on our website recommended by library staff.
That's a lot of free entertainment to enjoy with the added benefit of providing a shining example of the importance of reading, staying engaged in lifelong learning, and enjoying the library community in your neighborhood.
Vision
MPL is an anchor institution that helps build healthy families and vibrant neighborhoods – the foundation of a strong Milwaukee.
Mission
Inspiration starts here – we help people read, learn, and connect.
Strategic Plan
MPL 2020 Our Plan for the Future