About MPL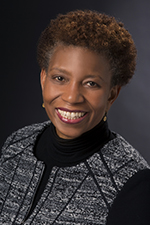 Welcome from City Librarian Paula Kiely
Milwaukee Public Library's Central Library will again participate in Doors Open Milwaukee on September 22 and 23 this year. Mini guided tours of the rotunda dome, green roof, 4th floor attic, and the 3rd tier basement will be available from 10 a.m. to 4:30 p.m. on Saturday, September 22 along with self-guided tours of public and non-public areas throughout the building.
On Sunday, September 23, only the rotunda will be open from noon to 4:30 p.m. for tours of the dome. If you haven't been to the Central Library for a while, this is a great opportunity to get reacquainted with this national historic landmark as well as all the services and programs available to you at your Milwaukee Public Library.
New this year, the Mitchell Street Branch will also take part in Doors Open Milwaukee on Saturday, September 22 from 10 a.m. to 5 p.m. Take a look at the sorting machine, and visit the Northwestern Mutual Foundation Studio M maker space and the Cargill Community Kitchen. Great new programming has been scheduled for these new spaces at the Mitchell Street Branch. Use this opportunity to view our newest branch and make plans to come back for exciting new programs.
Our doors are open year-round for everyone to read, learn and connect with the library and the community. Join us!
Vision
MPL is an anchor institution that helps build healthy families and vibrant neighborhoods – the foundation of a strong Milwaukee.
Mission
Inspiration starts here – we help people read, learn, and connect.
Strategic Plan
MPL 2020 Our Plan for the Future