Job Seeking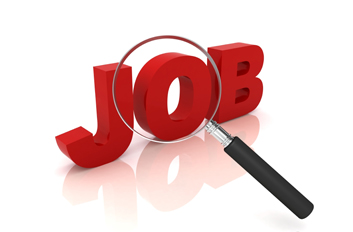 Let the Milwaukee Public Library help with your job search. The Milwaukee Public Library offers a number of online and print resources to assist job seekers. Listed below are resources available at Milwaukee Public Library and in the Milwaukee area on conducting job searches, applying for jobs, and writing cover letters and resumes. For more information please contact us.
---
Job Readiness 101: A Three-Part Series
Zablocki Branch | 3501 W. Oklahoma Avenue
Have you been applying for jobs but just aren't getting any call-backs? Attend this three-part series on job readiness and discover how to set yourself apart from the crowd to get the job you want.
Maximize Your Job Search
All programs 5:30-7:30 p.m.
An overview of the strategies you need to optimize your online job search. Includes tips for making sure your resume is the best it can be for the initial online application.
Build Your Resume
All programs 5:30-7:30 p.m.
Make your resume work to your advantage by learning what employers look for and what style best markets your strengths. Create a "ready to be typed" personal resume outline.
Interviewing Skills
All programs 5:30-7:30 p.m.
Preparation is the key for your job interview. Learn about different types of questions asked during interviews and practice answering some of the most commonly asked questions.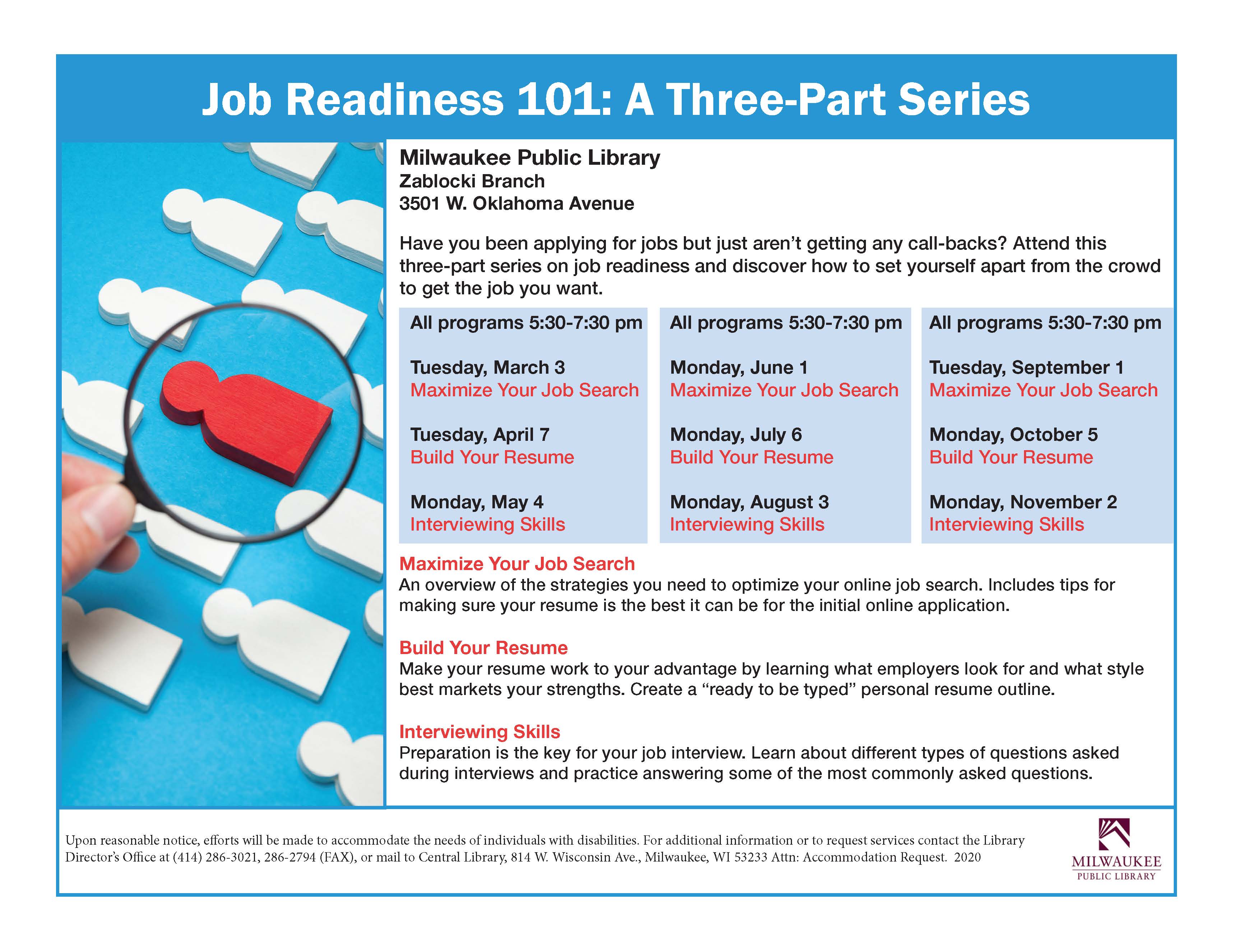 ---
Job Searching
General
Government
---
Cover Letter and Resume Help
Job Skills
---
Books and More
Milwaukee Public Library has a large collection of books and other materials that can help with anything from interview skills to resume templates. Click a category below to see titles available for check out:
Upcoming Drop-in Job Help!
No events this week. Please take a look at our full calendar for a complete schedule of summer reading events!