Magazines & Newspapers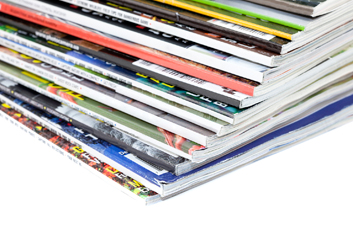 Check out the library's magazine collection at all locations. Central Library has around 1,000 current subscriptions and tens of thousands of back issues--dating back into the 1800s.
To see a list of our currently received periodicals, click here. This list provides the titles of all magazines and journals currently received by the Central Library.
To view local and regional newspapers including the Milwaukee Journal Sentinel online historic indexes, click here.
You can also search our catalog, CountyCat for a complete listing of our periodical holdings.
Can't get to the library? Download the latest issues of 100 popular magazines using your library card and Zinio.
Doing research from home? Search thousands of magazines, newspapers, and scholarly journals through the library's extensive collection of databases.