Teacher in the Library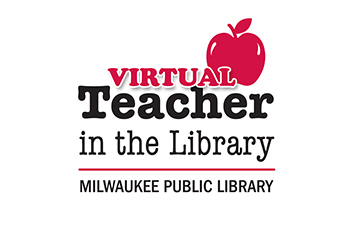 Teachers are available at selected libraries during after school hours from September-early June to assist students in grades 1 through 8 and their parents with homework help, academic support and encouragement. Children under 8 years old must be accompanied by a responsible adult.
Teachers will help students:
focus
use appropriate learning strategies
find the best resources for completing their homework assignments
find books appropriate for their reading level
Teachers will help parents:
learn how to help their children at home with school assignments
by answering questions they have regarding their child's homework
Mondays-Tuesdays-Wednesdays, 3:30-6:30 p.m.
Thursdays, 3:30-5:30 p.m.
Mill Road | 6431 N. 76th St.
Mitchell Street* | 906 W. Historic Mitchell St. (bilingual Spanish teacher available)
*Beginning Monday, October 2, 2017
---
Mondays-Tuesdays-Wednesdays, 4-6:30 p.m.
Thursdays, 4-5:30 p.m.
Atkinson | 1960 W. Atkinson Ave.
Bay View | 2566 S. Kinnickinnic Ave.
Capitol | 3969 N. 74th St.
Center Street | 2727 W. Fond du Lac Ave.
Martin Luther King | 310 W. Locust St.
Villard Square | 5190 N. 35th St.
Washington Park | 2121 N. Sherman Blvd.
Teacher in the Library schedule is subject to change. View the calendar below for up-to-date information.
Upcoming "Teacher in the Library" Events
September 10, 2018
3:30 PM
Teachers are available after school at selected libraries to assist…
3:30 PM
Teachers are available after school at selected libraries to assist…
3:30 PM
Teachers are available after school at selected libraries to assist…
September 11, 2018
3:30 PM
Teachers are available after school at selected libraries to assist…
3:30 PM
Teachers are available after school at selected libraries to assist…
September 12, 2018
3:30 PM
Teachers are available after school at selected libraries to assist…
3:30 PM
Teachers are available after school at selected libraries to assist…
September 13, 2018
3:30 PM
Teachers are available after school at selected libraries to assist…
3:30 PM
Teachers are available after school at selected libraries to assist…
September 17, 2018
3:30 PM
Teachers are available after school at selected libraries to assist…
3:30 PM
Teachers are available after school at selected libraries to assist…
3:30 PM
Teachers are available after school at selected libraries to assist…
September 18, 2018
3:30 PM
Teachers are available after school at selected libraries to assist…
3:30 PM
Teachers are available after school at selected libraries to assist…
September 19, 2018
3:30 PM
Teachers are available after school at selected libraries to assist…
3:30 PM
Teachers are available after school at selected libraries to assist…
September 20, 2018
3:30 PM
Teachers are available after school at selected libraries to assist…
3:30 PM
Teachers are available after school at selected libraries to assist…
September 24, 2018
3:30 PM
Teachers are available after school at selected libraries to assist…
3:30 PM
Teachers are available after school at selected libraries to assist…
3:30 PM
Teachers are available after school at selected libraries to assist…
September 25, 2018
3:30 PM
Teachers are available after school at selected libraries to assist…
3:30 PM
Teachers are available after school at selected libraries to assist…
September 26, 2018
3:30 PM
Teachers are available after school at selected libraries to assist…
3:30 PM
Teachers are available after school at selected libraries to assist…
September 27, 2018
3:30 PM
Teachers are available after school at selected libraries to assist…
3:30 PM
Teachers are available after school at selected libraries to assist…
October 1, 2018
3:30 PM
Teachers are available after school at selected libraries to assist…
3:30 PM
Teachers are available after school at selected libraries to assist…
3:30 PM
Teachers are available after school at selected libraries to assist…