The Raven: Tales and Poems by Edgar Allan Poe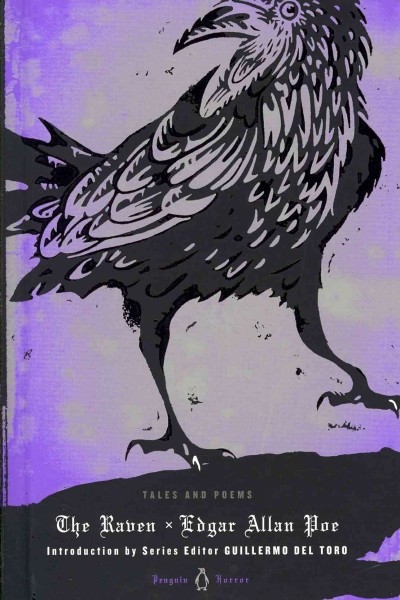 Poe was one heck of a writer. His poetry is masterful, his short stories macabre and gripping and his influence on pop culture around the world is still immense and relevant. So why are the works of an author who died in 1849 still being read today, 165 years later? It's quite simple really. They rock. And they rock hard. And will always rock hard.
This new collection, The Raven: Tales and Poems is a great place to start if you want to delve into the works of this awesome writer. Most of Poe's famous short stories appear here, including some of my personal favorites: MS. Found in a Bottle (1832), A Descent Into the Maelstrom (1841), The Masque of the Red Death (1842), The Pit and the Pendulum (1842), The Tell-Tale Heart (1842), and The Cask of Amontillado (1846). Every one of these stories are exercises in pure horror, but what's most impressive to me is the use of language to create feelings of dread and hopelessness; as the pages turn they completely encompass the reader. Morbidity was never this good before or since.
Poe was a poet of unmatched beauty and word choice, and yet, so incredibly morose that I find his sadness to be beautiful in, and of, itself. Lenore (1843/1844) wallows in tribute to "the queenliest dead that ever died," while The Raven (1844) keeps tap, tap, tapping at your mind's door, begging to be let in and frighten your soul. I don't know of a more touching, well-written poem than Annabel Lee (1849), and The Bells (1848/1849) turns a happy wedding into a ritual of dread and despair.
Any time is a good time to read Poe, but beware; reading in shadows might have you looking over your shoulder in fright. What was that noise tap, tap, tapping at the back door?
Dan Kentowski @ Central