LGBT Pride Month : Music Recommendations
Pridefest is over, but it isn't the only way to celebrate LGBT Pride Month. The Milwaukee Public Library has many books, movies and music by and about the LGBTQQIA (Lesbian Gay Bisexual Transgender Queer Questioning Intersex Ally) Community. On Thursdays this month, look here for recommendations personally selected by the blogger, her friends and co-workers. This week is music! Each band or artist on the list has LGBTQQIA members, or themes in their music. Everyone knows about Elton John, Lady Gaga, and Queen. Here are some artists you may not have known had an LGBTQQIA connection. There were way too many artists to list here, so please share your favorites in the comments below!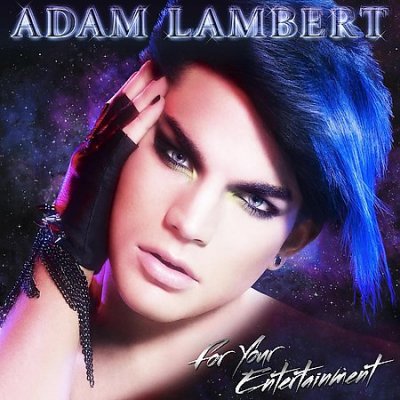 Adam Lambert (Pop, Pop Rock, Dance, Electronic). Lambert was a runner-up on American Idol, has performed as Fiyero in the smash-hit musical Wicked, and is currently on tour with Queen.
Ani DiFranco (Folk Rock, Indie, Alternative). A feminist icon, DiFranco is a singer-songwriter and poet who has won numerous awards. She is also known for her extensive social activism.
Bessie Smith (Blues, Jazz). Known has "The Empress of the Blues", Bessie Smith was the most popular female blues singer of the 1920s and 1930s. Smith was tragically killed in a car accident in the late 1937, and her grave remained unmarked until a former housekeeper named Juanita Green and singer Janis Joplin paid to have a tombstone erected in 1970.
Dusty Springfield (Pop, R&B, Soul). A mod-style chanteuse from the 1960s, Springfield is a member of the Rock and Roll Hall of Fame in the US, and the UK Music Hall of Fame.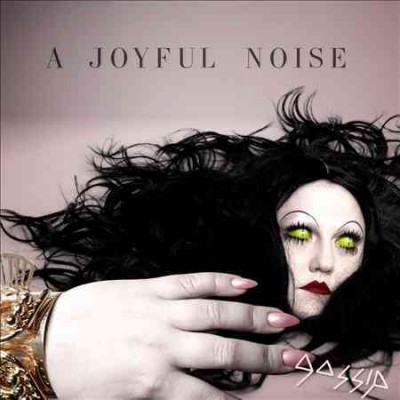 The Gossip (Indie Rock, Dance-Rock, Garage Rock). Originating in Olympia, Washington, Gossip is probably one of the more obscure groups on this list. The band has a unique sound, and the singer, Beth Ditto, happens to be a dead ringer for the blogger's sister (so much so that when sister posted a photo of a pants-less, performing Ditto on her Facebook wall, our mother immediately scolded sister, thinking that the photo was of sister).
Janis Ian (Folk, Adult Contemporary). Janis Ian is a Grammy winning artist who entered the music scene in the 1960s. Ian also writes Science Fiction, and has penned an award-winning autobiography.
Janis Joplin (Blues Rock, Soul, Psychedelic Rock, Acid Rock, Country, Folk, Jazz Blues). "The Queen of Psychedelic Soul" is on Rolling Stone's list of 100 greatest artists, and is a member of the Rock and Roll Hall of Fame. Joplin died tragically at age 27.
Judas Priest (Heavy Metal). MTV ranked Judas Priest second in their "Greatest Metal Bands of All Time" list, and the band has influenced many others in the genre. Also considered one of the most original metal bands, Judas Priest has sold over 50 million albums world-wide.
Lou Reed (Rock, Experimental Rock, Art Rock, Protopunk, Glam Rock, Avant-Garde). Reed started his career with The Velvet Underground, but soon went solo and has had a career that has lasted decades. Two of his albums made Rolling Stone's list of "500 Greatest Albums of All Time".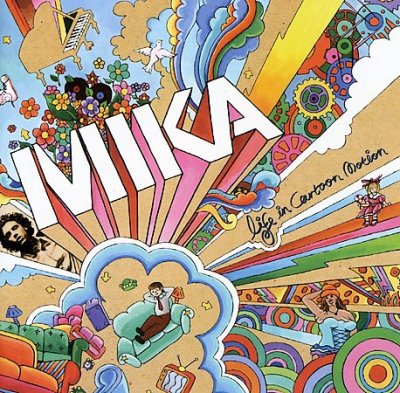 Mika (Pop Rock, Glam Rock, Power Pop). Wildly popular in the UK, Mika won Best British Breakthrough Act at the Brit Awards (the British equivalent of the Grammy's) in 2006. He scored a hit off his first album Life in Cartoon Motion with the ridiculously catchy "Grace Kelly".
Mrs. Fun (Acid Jazz, Free Jazz). Born in Waukesha, the members of Mrs. Fun moved to Nashville to work as backup singers. They formed their own band, and now live here in Milwaukee.
Rufus Wainwright (Baroque Pop, Operatic Pop, Indie Pop). Rufus Wainwright is a Milwaukee favorite, selling out venues whenever he visits on tour. From a musical family, Wainwright has a unique and theatrical style that is always entertaining.
Scissor Sisters (Pop Rock, Glam Rock, Nu-disco, Electroclash). Scissor Sisters was born out of New York's gay nightclub scene. The band has performed around the world, and is known for their controversial live performances.
The Smiths (Alternative Rock, Indie Pop). Led by vocalist Morrissey, The Smiths is an influential and popular group from the UK. Four of their albums have appeared on Rolling Stone's list of "500 Greatest Albums of All Time".