The Library of Congress Is On Fire!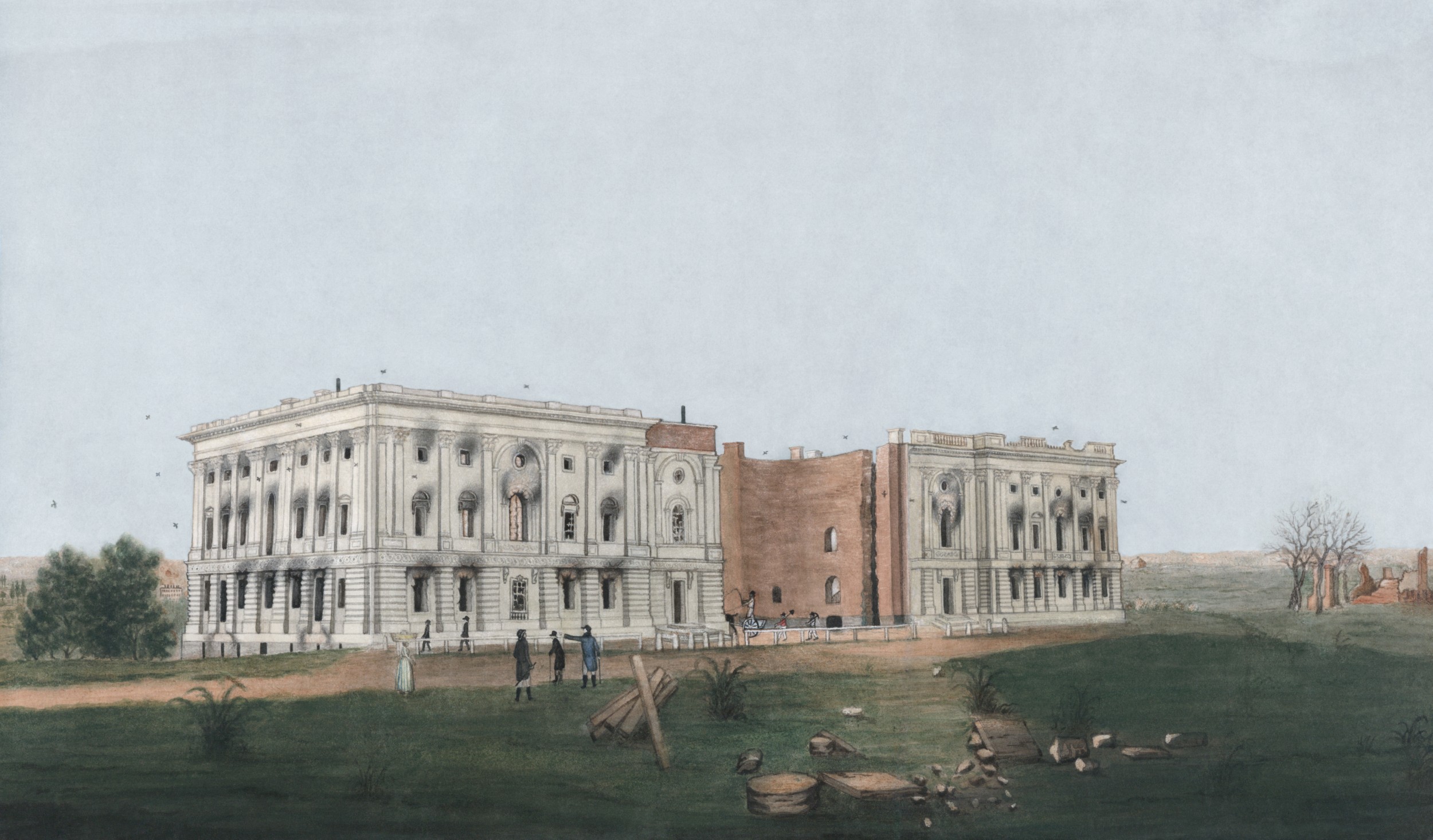 George Munger painting of unfinished US Capitol Building after fire set by British Troops, 1814
200 years ago today, the War of 1812 between the United States and the British raged on. On the evening of August 24th, Vice Admiral Sir Alexander Cockburn and Major General Robert Ross ordered British expeditionary forces to set Washington DC ablaze. One of the many buildings damaged by the fire was the new US Capitol Building, containing the very first Library of Congress. All 3000 books in the Library were destroyed.
However, the LOC was restored in 1815 thanks to Thomas Jefferson. He offered his own personal collection as replacement and restored the Library to its former glory. Jefferson's volumes are still there in large part, and the collection continues to grow and be used today. The LOC also has vast digital collections available online for anyone to view.
If you can't visit the LOC in Washington, be sure to check out the library's website at www.loc.gov and see all of the wonderful resources they offer to every US citizen.