The End of Hispanic Heritage Month, But Not The End of Hispanic Heritage Resources At Your Library!
Today wraps up another Hispanic Heritage Month, and we'd like to wrap up our annual set of special Hispanic Heritage Month posts by sharing some of the library resources we've been using to come up with all this content. While it may only be one month of an official heritage celebration, there's no reason you can't stop in to learn more about Wisconsin and Milwaukee's Latino Heritage.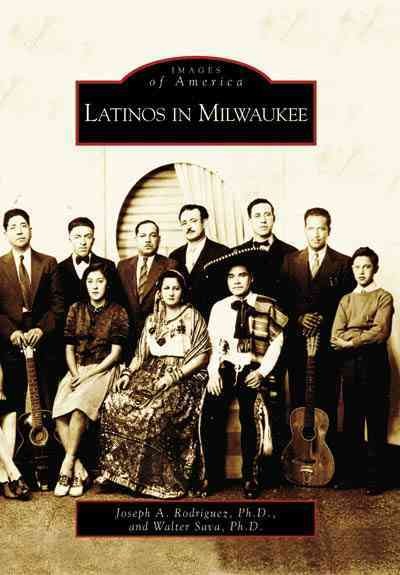 One of the resources we've been using a lot is Joseph A. Rodriguez and Walter Sava's excellent book Latinos in Milwaukee, which not only has a lot of great local history but a ton of great local history photos! Definitely check this one out. Literally, please, check it out from your local library branch! Nuestro Milwaukee: the Making of the United Community Center is another of Joseph Rodriguez' works, and another great book on local history. If you're looking for a little less history and a little more poetry, check out I Didn't Know There Were Latinos in Wisconsin: an Anthology of Hispanic Poetry.
We also have old Spanish Language newspapers, such as La Guardia. And that's just scratching the surface of the various resources you can find at your local library. And while this is the end of Hispanic Heritage month, it isn't the end of Hispanic Heritage programming at Milwaukee Public Library. Make sure to stop by Central this Saturday to see Ballet Folklorico at 1 pm!