LGBT Pride Month : Book Recommendations
Pridefest is over, but it isn't the only way to celebrate LGBT Pride Month. The Milwaukee Public Library has many books, movies and music by and about the LGBTQQIA (Lesbian Gay Bisexual Transgender Queer Questioning Intersex Ally) Community. On Thursdays this month, look here for recommendations personally selected by the blogger, her friends and co-workers. Each item on the list has strong LGBTQQIA themes or characters. This week is books! The books have been divided into Adult and Young Adult Fiction, but all are great reads, no matter your age.
ADULT FICTION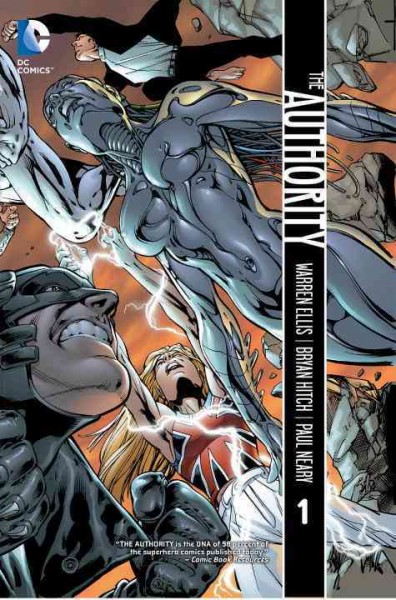 The Authority, created by Warren Ellis and Bryan Hitch. After witnessing the demise of her fellow StormWatch teammates, Jenny Sparks creates a new superhero team named The Authority, who battle a nation of super-powered terrorists and stop an invasion from a parallel world. Graphic Novel.
Happiness, Like Water by Chinelo Okparanta. Presents a collection of short stories centering around Nigerian women as they build lives out of hope, faith, and doubt, following such characters as a young woman faced with a dangerous decision to save her mother and a woman in love with another despite the penalties. Short Stories.
Lord John and the Private Matter (Lord John Series), by Diana Galbadon. Returning from Scottish exile in 1757, Lord John Grey pursues a traitor through London and across the seas, an endeavor that is complicated by a delicate family affair and his memories of the Jacobite Rising. Historical Fiction.
Middlesex by Jeffrey Eugenides. Calliope's friendship with a classmate and her sense of identity are compromised by the adolescent discovery that she is a hermaphrodite, a situation with roots in her grandparents' desperate struggle for survival in the 1920s. Domestic Fiction.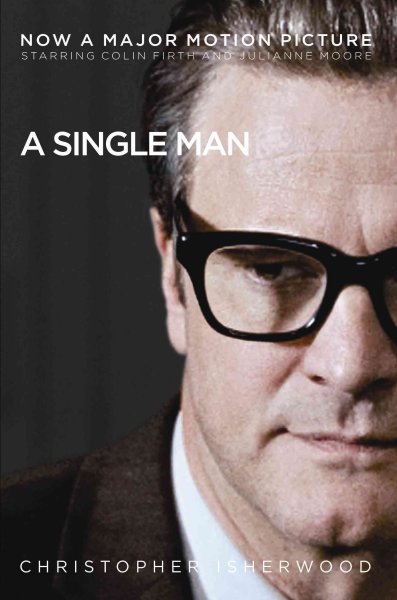 A Single Man by Christopher Isherwood. After the sudden death of his longtime lover, George must adjust to life on his own as a professor in Southern California in the early 1960s. During the course of an ordinary day, George is haunted by memories as he seeks connections with the world around him. Psychological Fiction. Also check out the excellent movie adaptation, starring an Oscar nominated Colin Firth.
Slow River by Nicola Griffith. Awakening in an alley, naked, bleeding, and missing her identity implant, Lore Van Oesterling, the daughter of a powerful family, finds a chance to reinvent herself, with help from expert data pirate Spanner. Science Fiction.
Stone Butch Blues by Leslie Feinberg. Jess Goldberg decides to come out as a butch in the bars and factories of the prefeminist '60s and then to pass as a man in order to survive when she is left without work or a community in the early '70s. Psychological Fiction.
Tipping the Velvet by Sarah Waters. Chronicles the picturesque adventures and romantic misadventures of Nan King, a onetime oyster girl from a provincial seaside town who follows a local music hall star to the gay and lesbian world of late Victorian London. Historical Fiction. Also check out the BBC miniseries adaptation.
YOUNG ADULT FICTION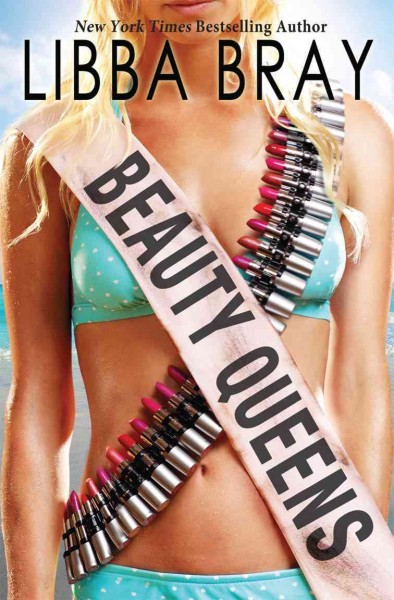 Beauty Queens, by Libba Bray. When a plane crash strands thirteen teen beauty contestants on a mysterious island, they struggle to survive, to get along with one another, to combat the island's other diabolical occupants, and to learn their dance numbers in case they are rescued in time for the competition. Humor.
Dragonsong (Harper Hall Trilogy), by Anne McCaffrey. Forbidden by her father to indulge in music in any way, a girl on the planet Pern runs away, taking shelter with the planet's fire lizards who, along with her music, open a new life for her. Fantasy.
Geography Club (The Russel Middlebrook Series) by Brent Hartinger. A group of gay and lesbian teenagers finds mutual support when they form the "Geography Club" at their high school. Contemporary Fiction.
Hero by Perry Moore. Thom Creed, son of a disowned superhero, finds that he, too, has special powers and is asked to join the very League that rejected his father, and it is there that Thom finds other misfits whom he can finally trust. Science Fiction.
The Miseducation of Cameron Post by Emily M. Danforth. In the early 1990s, when gay teenager Cameron Post rebels against her conservative Montana ranch town and her family decides she needs to change her ways, she is sent to a gay conversion therapy center. Contemporary Fiction.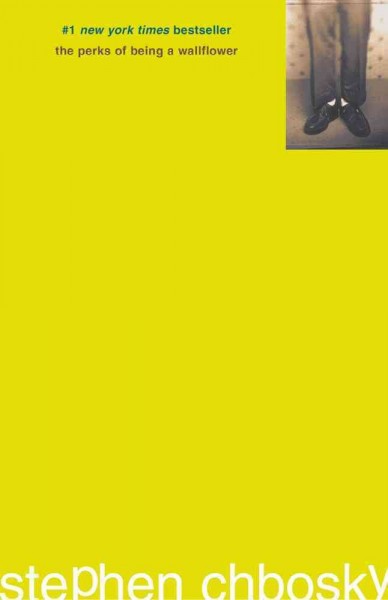 The Perks of Being a Wallflower by Stephen Chbosky. A haunting coming of age novel told in a series of letters to an unknown correspondent reveals the life of Charlie, a freshman in high school who is a wallflower, shy and introspective, and very intelligent, it's a story of what it's like to grow up in high school, tracing a course through uncharted territory in the world of first dates, family dramas and new friends. Contemporary Fiction. Also check out the movie adaptation.
Rainbow Boys (Rainbow Trilogy) by Alex Sanchez. Three high school seniors, a jock with a girlfriend and an alcoholic father, a closeted gay, and a flamboyant gay rights advocate, struggle with family issues, gay bashers, first sex, and conflicting feelings about each other. Contemporary Fiction.
Weetzie Bat (Dangerous Angels Series) by Francesca Lia Block. Bleach-blond L.A. girl Weetzie Bat encounters a genie who grants her three wishes--a Hollywood cottage, a dream man for her, and a surfer guy for her gay friend, Dirk--but Weetzie's wishes soon begin to backfire. Magical Realism.
Will Grayson, Will Grayson by John Green and David Levithan. When two teens, one gay and one straight, meet accidentally and discover that they share the same name, their lives become intertwined as one begins dating the other's best friend, who produces a play revealing his relationship with them both. Contemporary Fiction.