Eveline M. Burns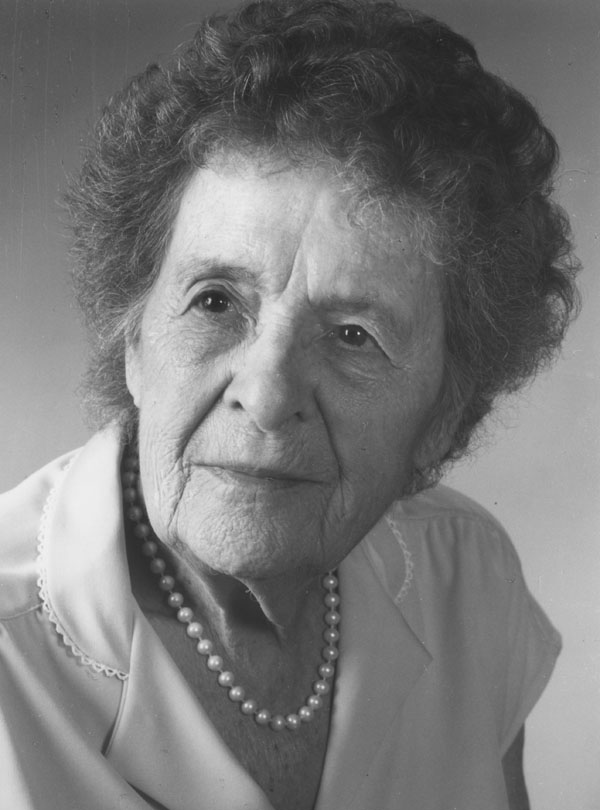 As mentioned earlier this month, the theme chosen for Women's History Month 2015 is "Weaving the Stories of Women's Lives." The name Eveline M. Burns may not be immediately recognizable, but her work in the field of economics is certainly interwoven into the lives of many Americans.
Eveline Burns was born in London on March 16, 1900. She attended the London School of Economics, earning her PhD there in 1926. She and her husband moved to the US in 1928 to become professors at Columbia University.
Her work in the field of social insurance led to her becoming a member of President Franklin Delano Roosevelt's Committee on Economic Security, where she played a key role in developing the Social Security Act of 1935. This piece of legislation established benefits for all American citizens in old age, and laid the foundation for many social welfare programs at the local and state level. Many Americans today receive this benefit and it is established to continue long into the future.
Dr. Burns died in 1985, but her legacy lives on for all Americans who receive the crucial support Social Security provides.
Source: http://www.britannica.com/EBchecked/topic/85704/Eveline-M-Burns