Black History Month: The Milwaukee Bears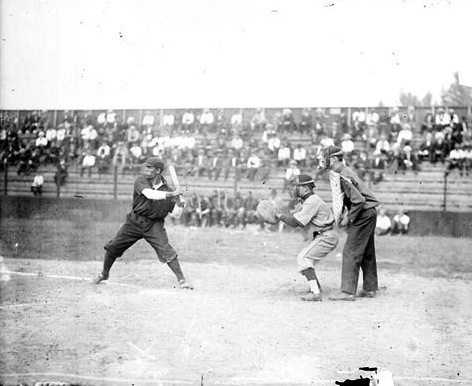 Milwaukee has a storied history in baseball, whether it's the World Series win of the Milwaukee Braves, fabulously mustached players such as Fingers, Vuckovich and Yount, even the fifty years of the Milwaukee Brewers as a minor-league team. Also amongst this Milwaukee History history are two teams that were part of America's also-storied specialty leagues, the Milwaukee Chicks of the All-American Girls Professional Baseball League and the Milwaukee Bears of the Negro National League; the latter of which is the topic of today's fist entry in Milwaukee Public Library's special blogs for Black History Month.
The Milwaukee Bears only existed for one season in the Negro National League, and not even a whole season at that. Formed in 1923, mainly from the roster of the Pittsburgh Keystones which had been recently disbanded, the Bears met more than a few road bumps that led to their abbreviated existence. The Bears struggled to draw crowds (except when visiting teams featured star players of the league), in no small part due to inconsistent local newspaper coverage and the fact that their games consistently conflicted with games of the (then minor league) Milwaukee Brewers.
They ended their season early, at the bottom of the league. With twelve wins and forty-one losses in league play, they may have done their best but it's not surprising the team didn't last beyond the one season. These days, the Bears legacy mainly comes up whenever our Milwaukee Brewers wear throwback uniforms to honor the Negro League. They're often ignored, given their short existence, but they definitely deserve their place in local history. You can check out more material about the Negro League at your local library!