We haiku, do you? @ the Bay View Library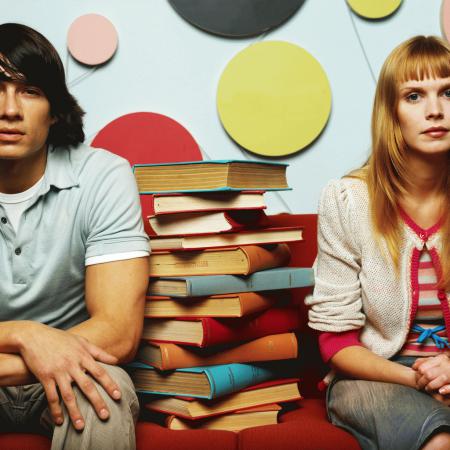 In honor of April being National Poetry Month and National Library Week being right around the corner (April 13-19), the staff at the Bay View Library has been inspired to write our own library themed haikus. Haiku poems are a type of Japanese poetry that has 17 syllables arranged in three consecutive lines of 5, 7, and 5 syllables respectively.  Try it, it's fun!
Story Time by Lisa S
Library shh shh
Story time kids rushing in
LIBRARY SHH GONE!
 
Da Bomb by Fran G
Think books are da bomb?
The library has them all.
Come see us today!
 
Read by LaToya P
Read Read Read Read Read 
Reading can be lots of fun
Grab a book and read
 
Library Card by Abby O
new library card
ticket to a different world
what a joy it holds
 
Oh No! by Abby O
self check out too fast
the gate sounds loudly, "oh no!"
sigh, now you must wait
 
Warmth by Jackie R
When it is cold out
I snuggle with a good book,
Imagination's warm
 
Summer Program by Jackie R
Plenty of good books.
Plenty to learn, plenty of
good prizes to earn.
 
Bay View by Alison Z
Bay View Library
The stories this building tells!
What awaits me there?
 
Boss by Chris G
Some days at Bay View,
Others at Tippecanoe,
I'm a roving boss!