Milwaukee Poet Laureate
The Milwaukee Poet Laureate project was initiated in February 2000, is sponsored by the Milwaukee Public Library and supported by the Friends of the Milwaukee Public Library. The project is funded by a contribution from the Harry F. and Mary Franke Idea Fund.
The project committee selects a local poet to serve as Milwaukee Poet Laureate for a two-year term. The poet laureate makes several guest appearances during the term, promoting poetry throughout the community.
2015-2017 Poet Laureate: Matt Cook
An inaugural poetry reading was held on Saturday, June 13 in the Central Library's Richard E. and Lucile Krug Rare Books Room. Pictured below (l-r): Former Poet Laureate Susan Firer, Library Director Paula Kiely, Matt Cook, MPL Friends President Marsha Huff and Public Service Area Manager Mary Milinkovich.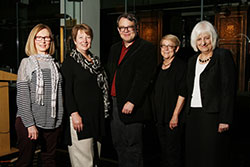 Announcement on JSOnline - Milwaukee Journal Sentinel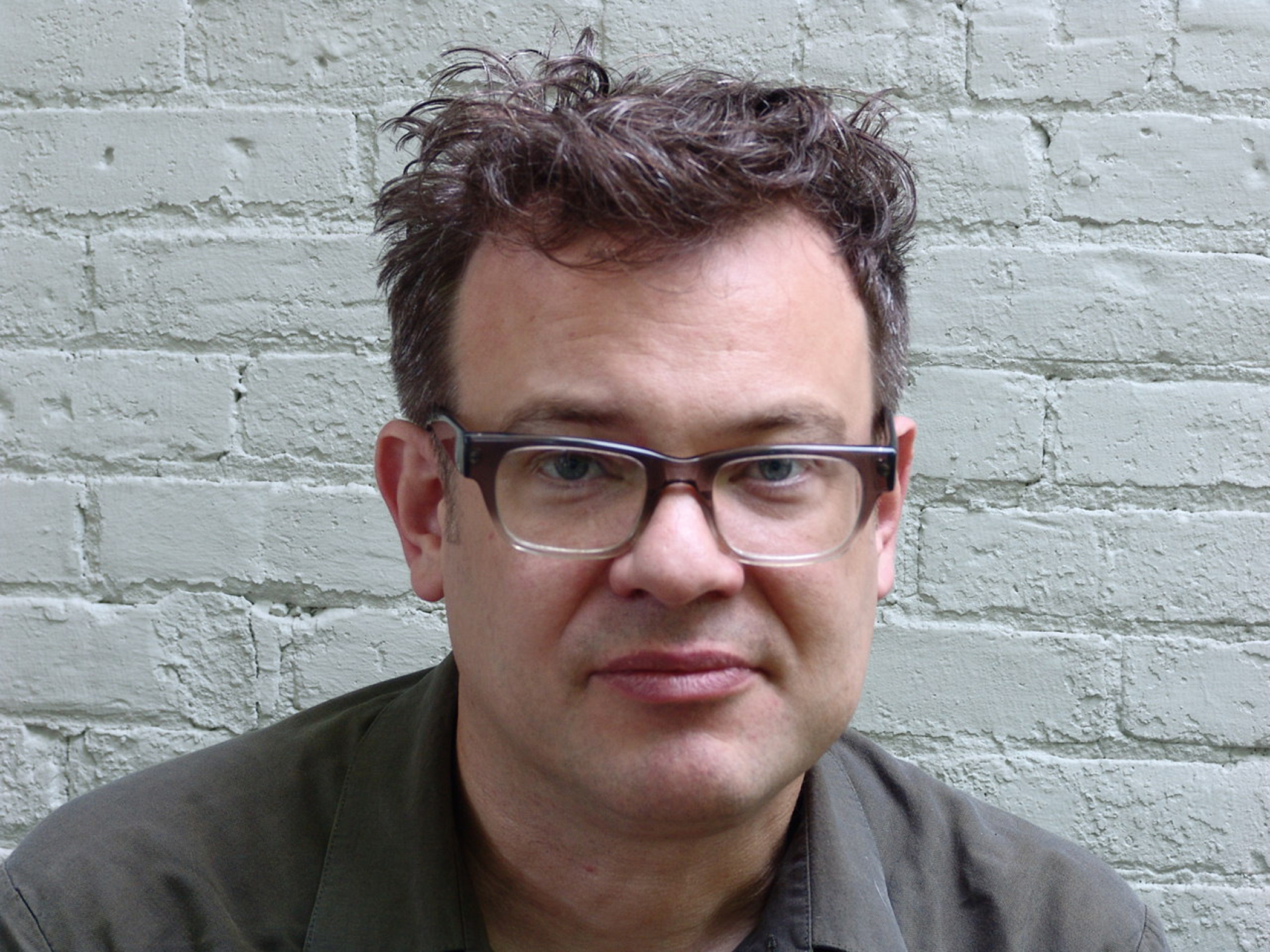 Matt Cook graduated from the University of Wisconsin-Milwaukee with a Master's Degree in English, and an M.F.A. in creative writing from the University of Memphis, and lectured extensively at both universities.
Many of his poems have been read by Garrison Keillor on National Public Radio, and Cook himself has performed his poetry on television and radio. He appeared in the five-part PBS series The United States of Poetry.
Matt Cook is the author of four books of poetry: In the Small of My Backyard, Eavesdrop Soup, The Unreasonable Slug, and most recently, Proving Nothing to Anyone from Publishing Genius Press. His poems have appeared in The Evergreen Review, The Hawaii Review, Faultline, and other journals. His work has been anthologized in Aloud: Voices from the Nuyorican Poet's Café, The United States of Poetry, and in Garrison Keillor's Good Poems, American Places. Matt lives in Milwaukee's Riverwest community.