About MPL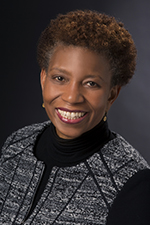 Welcome from City Librarian Paula Kiely
The Library Loud event on July 28 was a great success at Central Library. We welcomed more than 1,000 visitors to the library to get LOUD with a concert by New Age Narcissism. We received great comments: The band was Awesome!, The library is LIVE!, We vote Library Loud Days every month! Stay tuned for information on more Library Loud Days ahead.
Right now we're getting ready to open our doors to areas usually closed to the public for the annual Doors Open Milwaukee event on September 17. Visit the Central Library between 9 a.m. and 4:30 p.m. for this great behind-the-scenes event. This year we're excited to present a new art installation on our second floor which will feature Wisconsin Women Artists, a selection of paintings from the Milwaukee Art Museum's permanent collection.
And author Sara Goldrick-Rab is coming to Centennial Hall on Thursday, Sept. 22 at 6:30 p.m. Sara is the author of "Paying the Price: College Costs, Financial Aid, and the Betrayal of the American Dream." I hope you can attend this special events co-sponsored by Boswell Book Company.
We've never been ones to rest on our laurels. We're thrilled our first Library Loud Day was a success, but we have much more to offer at Central Library and throughout our twelve branch libraries. Visit your nearest Milwaukee Public Library today!
Vision
MPL is an anchor institution that helps build healthy families and vibrant neighborhoods – the foundation of a strong Milwaukee.
Mission
Inspiration starts here – we help people read, learn, and connect.
Strategic Plan
MPL 2020 Our Plan for the Future