About MPL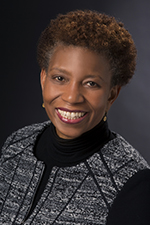 Welcome from City Librarian Paula Kiely
There's still time to join the Milwaukee Public Library's Summer Reading Program! The program runs from May 15 to August 27.
The Super Reader Program is designed to foster a love of reading and children's natural curiosity. Children are more likely to enjoy reading and make reading for pleasure a lifelong habit when they have the opportunity to choose their own materials.
Teen Summer Challenge rewards reading as well, while adding new elements to encourage teens to explore and learn about topics that interest them.
We're also taking the time recognize one of MPL's biggest fans - Browser the Library Lion! Browser will have a special birthday party celebration at Central Library on July 29, and will make additional appearances at several branch libraries as well.
Celebrate summer at your Milwaukee Public Library by reading, attending programs, and enjoying all that your library has to offer.
Vision
MPL is an anchor institution that helps build healthy families and vibrant neighborhoods – the foundation of a strong Milwaukee.
Mission
Inspiration starts here – we help people read, learn, and connect.
Strategic Plan
MPL 2020 Our Plan for the Future