About MPL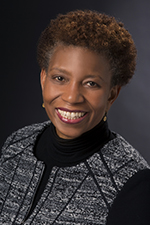 Welcome from City Librarian Paula Kiely
Fall is here and there are many exciting things happening at your neighborhood libraries. From our popular Harvest Fest to author visits to another exciting Library Loud program in October, there are lots of ways to explore your Milwaukee Public Library.
An inspiring new feature we've begun to promote is our partnership with the Digital Public Library of America (DPLA). DPLA is an online library that offers a single point of access to reproductions of significant items in collections from libraries, archives and museums around the United States. Through DPLA, you can browse and search photographs, manuscripts, maps, books, sound
recordings, moving images, and more.
DPLA brings together the riches of America's historic institutions and
organizations making them freely available to the world. We are excited and honored our collections are part of such a distinctive and valuable resource.
The collections DPLA includes from the Milwaukee Public Library were developed by MPL librarians to offer our customers online access to unique library treasures. All of MPL's digital resource collections are also available for free to Milwaukee Public Library patrons including Milwaukee Maps, Historic Recipe File,
Milwaukee Mayors, Remember When, Milwaukee Historic Photos, Milwaukee County Marriage Certificates, the World War I Military Portraits and more.
Take a look at all your library has to offer!
Vision
MPL is an anchor institution that helps build healthy families and vibrant neighborhoods – the foundation of a strong Milwaukee.
Mission
Inspiration starts here – we help people read, learn, and connect.
Strategic Plan
MPL 2020 Our Plan for the Future